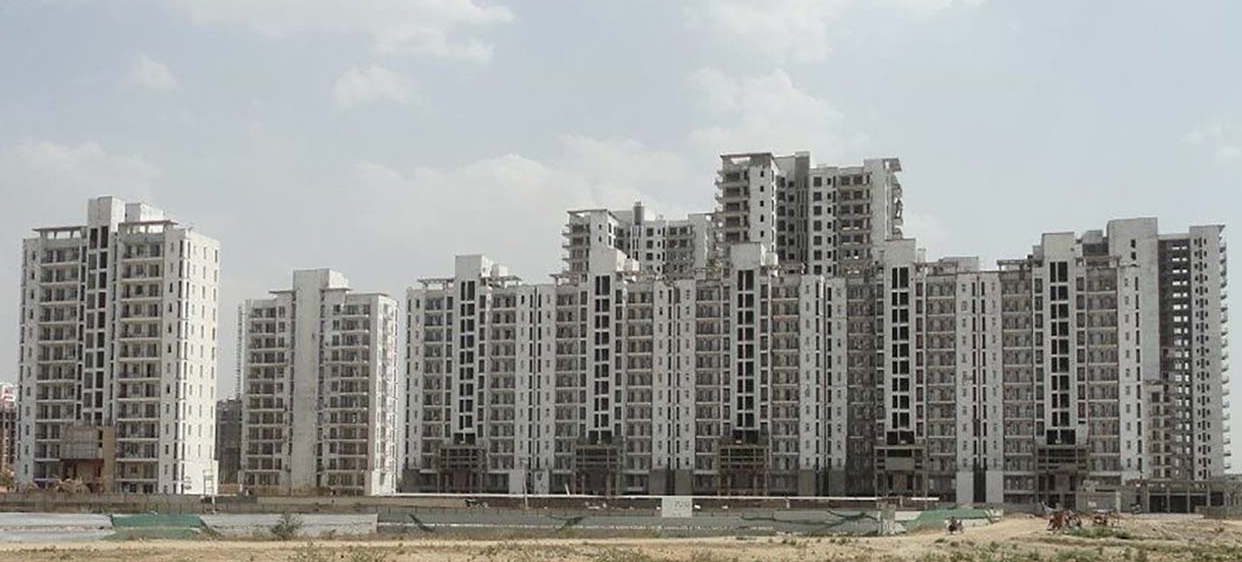 Puri Diplomatic Greens Phase 2 Gurgaon located at Sector 110 A, on Dwarka Expressway is spread over 82 Acres and offers Ten high-end Presidential Villas and 3 & 4 BHK Apartments with sizes ranging from 2200 to 8700 Sq.Ft. Prices starting at 2.2 Cr.
Project Summary
Ten high-end Presidential Villas | Two ultra luxe towers with 3/4 BHK Luxury Apartments
Dedicated 24 hours business centre for the home office privilege | Exclusive pool and a gym apart from the 21,000 sq. ft. club house
Gold Standard Smart home automation
Breathtaking landscape featuring South East Asian inspired sculpture gardens and water bodies spread over 4 acres
Ultra Luxury Pool Villas at Diplomatic Greens:
Spacious five bedroom villas and terrace gardens | Full length private swimming pools
Ultra luxurious family and dining rooms overlooking the water features | Gazebos, lawns and terrace gardens
Private lift from basement to the terrace | VRV Air-conditioning | Fully fitted cupboards in all bedrooms
Smart home automation in all the villas | Modular kitchen with hob and chimney | Separate staff room
Location Map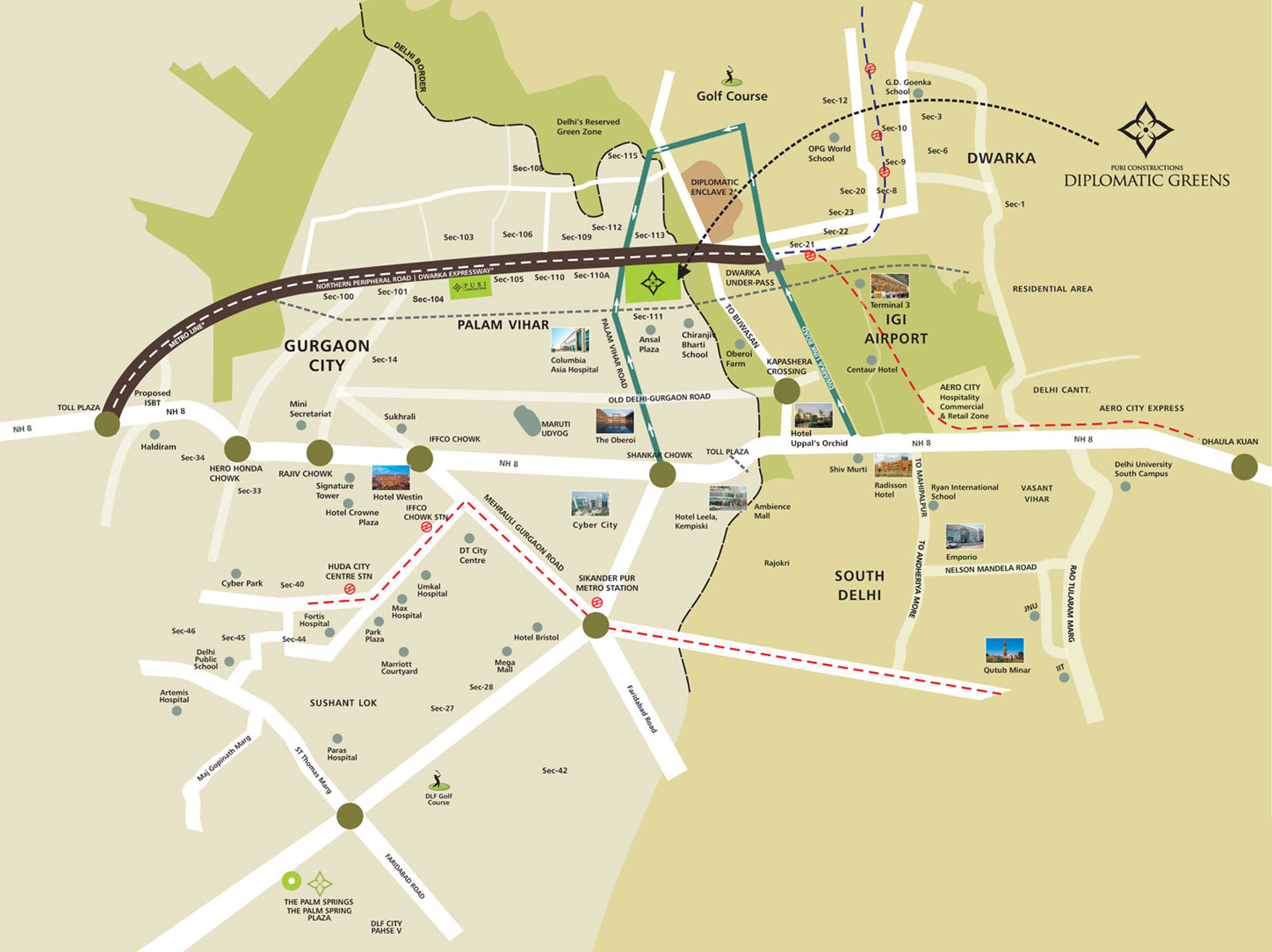 Sitemap
Floor Plans and Unit Plans

Specifications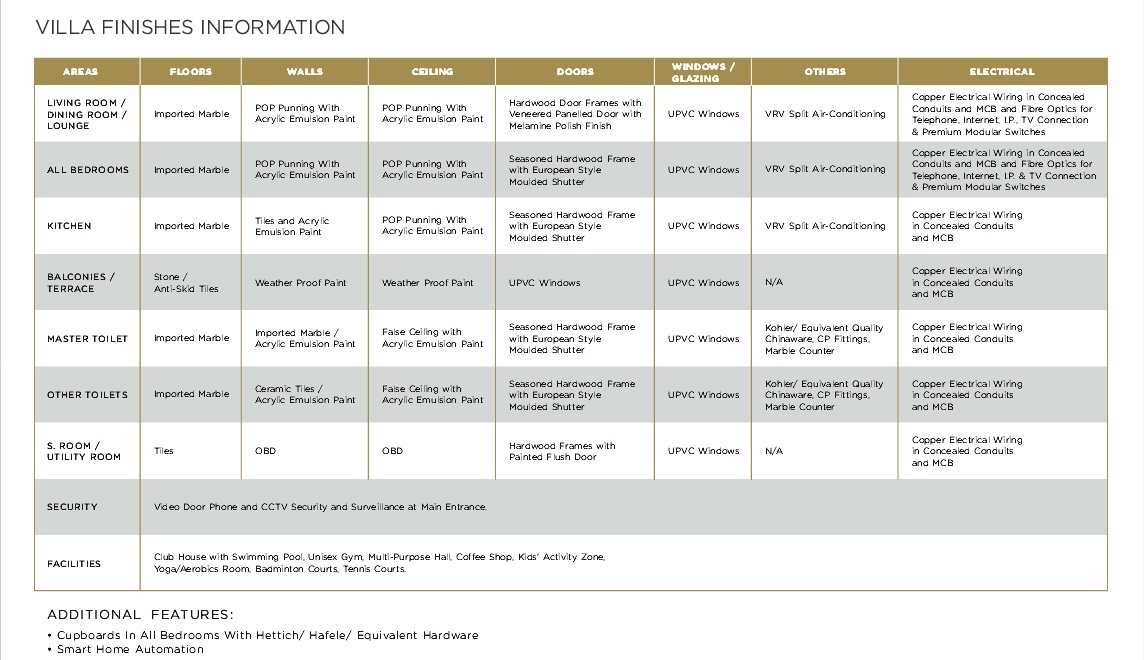 Prices
Starting Rs.2.20 Cr.
About the Developer: Established in 1971, Puri Constructions has completed numerous projects ranging from steel plans, dams, luxury hotels and state owned institutions to new age residential and commercial spaces. Having built our reputation on uncompromising quality, we are the name behind some of the most high-profile addresses in the cities of Faridabad and Gurgaon. In the last four years, with over 50 Lakhs square feet of real estate having been developed, Puri Constructions has become a name synonymous with quality. With a dedicated and efficient team, we create spaces which offer the best of features within record time. This has made us one of the fastest growing and the most respected real estate companies. The Pranayam, Pratham, VIP floors, Aanandvilas, 81 High Street in Faridabad and The Palm Springs, Palm Springs Plaza , Diplomatic Greens, Emerald Bay in Gurgaon are projects that have set new benchmarks in both design and execution.
Contact us for Exclusive Offers and Confirmed Bookings