Godrej Infinity Pune
Godrej Infinity – Majestic Homes With Super-Sophisticated Living Facilities And Comforts
Godrej Infinity is a 43 Acre residential development located on the banks of the Mula-Mutha river, in Keshavnagar, Pune.  The township will offer a holistic lifestyle to its residents and will come with a fully equipped clubhouse, swimming pool, state of the art gym, kids play areas, jogging & cycle tracks along with a beautifully landscaped central green area.  Godrej Infinity Phase 2 includes Tower 4, 5, 6 and comes with an attractive 10:80:10 construction linked payment plan and Pre-Launch BSP starting Rs.5355/- Per Sq.Ft.
Godrej Infinity has stunning 1BHK, 2BHK and 3BHK apartments with hi-tech interiors.  The builders have made use of the finest materials in the construction process, giving you homes that are delightful in their interior design and style. Cozy, warm and impeccable in finish, you can be sure of enjoying a dream lifestyle here.  These spacious homes are fitted with lovely flooring, beautiful light fixtures, modular kitchen and posh baths.  As they have the latest wiring, modern technological appliances can be used to make life sophisticated and comfortable.
Godrej Infinity Phase 2 Pune has been designed with the purpose of providing high quality housing at affordable cost. Not only do you get the chance to own a grand home, you can also enjoy the finest clubhouse facilities. Features such as swimming pool, gym, sports zone, etc are available inside the complex to cater to recreational needs of residents. This makes your life all the more enjoyable as there is always something inside the complex to keep your engaged. You can enjoy the beauty of lovely garden surroundings.
This feature makes you healthy and keeps away noise and pollution. Facilities such as 24 hours generator, latest security, intercom, eco-friendly facilities make this complex a haven for property investors. Buy now as Godrej Infinity price is low and enjoy a lovely residential life with your family.
Godrej properties now announcing Infinity Phase 2 with an enhanced lifestyle and privilege living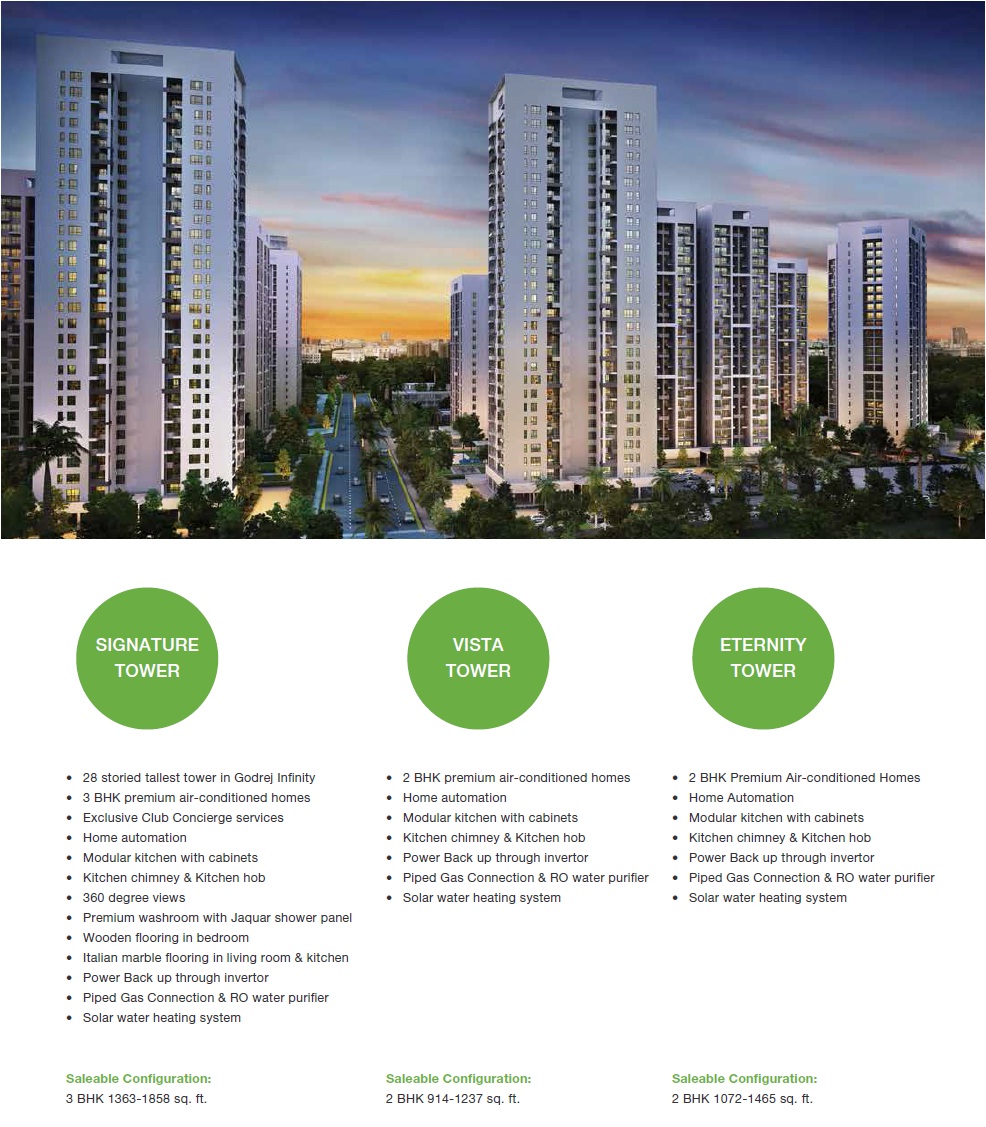 Design & Architecture
– The Gateway towers and Iconic tower will mark the entry to the township
– To maximize views, cross ventilation & natural light, sufficient distances between towers and their orientation has been planned
– Ample parking with efficient vehicle circulation
– Riverside bandstand with beautiful landscaping
– Central wide access road for easy circulation of traffic
Location
Sitemap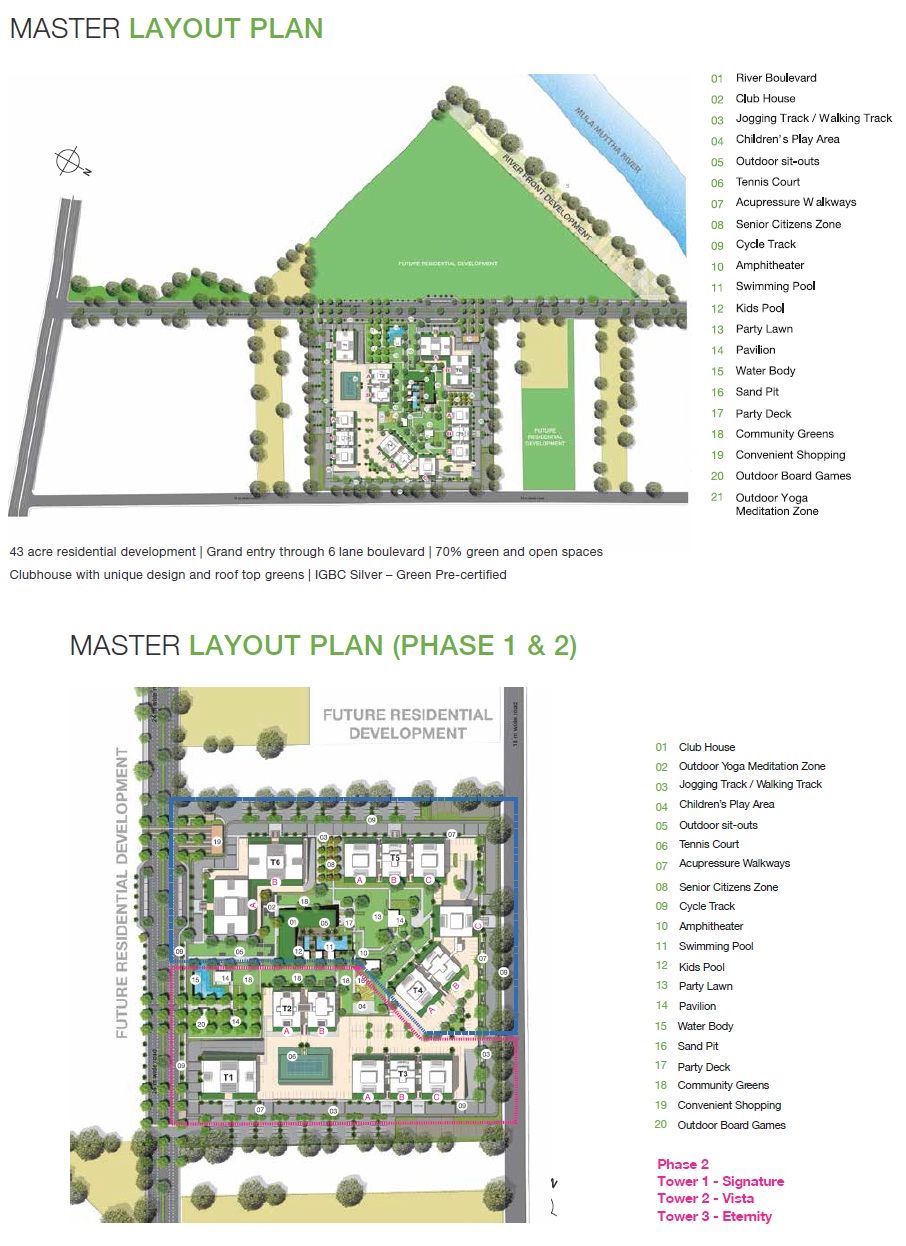 Floor Plans
Specifications
SPECIFICATION SHEET (Signature T1)
SPECIFICATION SHEET (Eternity T3)
FAQs
Call/Whatsapp at +971529578280 for Exclusive Offers & Confirmed Bookings.