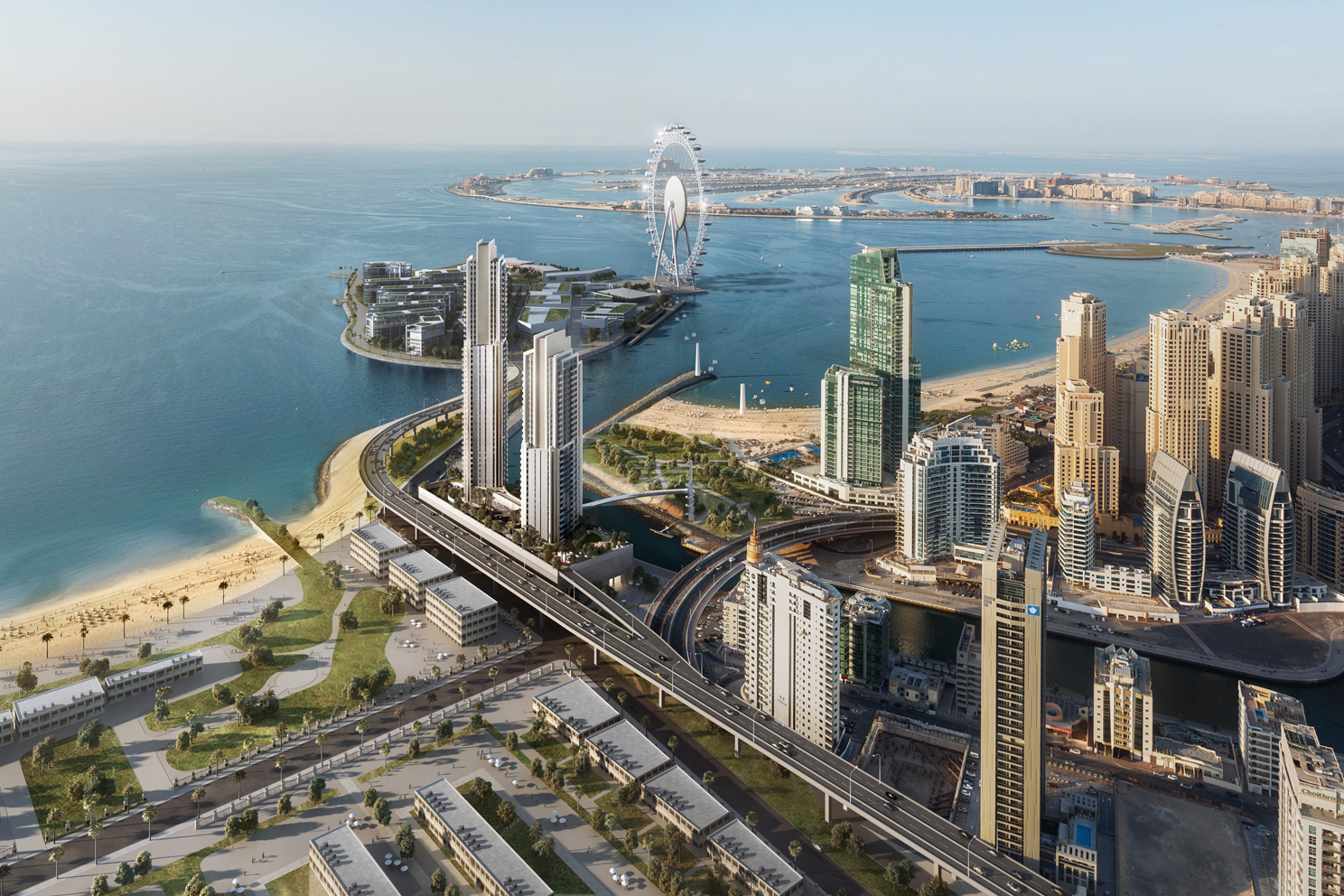 Emaar 52 42 Dubai Marina: Nestled in one of the most sought after residential areas in Dubai, 52|42 rises majestically high. The two towers, of 52 and 42 storeys, host a total of 260 and 162 luxury residential units respectively, with an additional 44 apartments located on the podium level.
As with all its other projects, Emaar strove for an iconic and unique facade when designing the two towers. The architectural form is inspired by a nautical theme and is brought out through its sleek ship-like silhouette and flowing aerodynamic lines. Experience life by the sea like never before.

At 52|42, a carefully detailed complex of private decks, infinity pools, and planted areas provide you with security, concierge services, and the ultimate in club facilities, all within a resort atmosphere. A welcoming and breath-taking see-through lobby offers vistas extending across the sea to the horizon, which greets you and your visitors. Immerse yourself in a complete seaside ambience through the alternating mix of water features and carefully tended gardenscapes. Your calm retreat from the hustle and bustle of the busy city.

Surround yourself with amazing views. At the towers, all units enjoy spectacular panoramic views of Dubai Marina, Palm Jumeirah, and the beautiful Arabian Sea, not to mention the spectacular Downtown Dubai skyline in the distance. While a breath-taking sea view awes residents by day, an equally enchanting scene enthralls them by night, when Dubai Marina grandly lights up.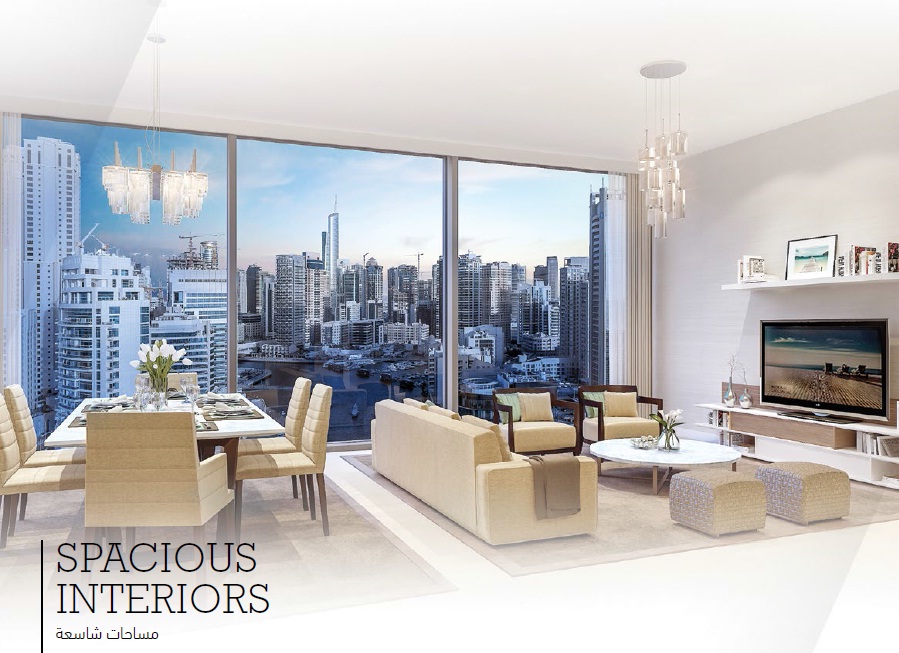 From the moment you step into your apartment in 52|42, you'll feel right at home. Settle down in a home that has been planned to the very last detail with sleek designs and contemporary touches, modern kitchen fittings and stunning bathroom fixtures. The floor to ceiling windows allow ample sunlight to stream in and provide you with unobstructed views to wake up to. 52|42, where convenience meets luxury and style meets comfort.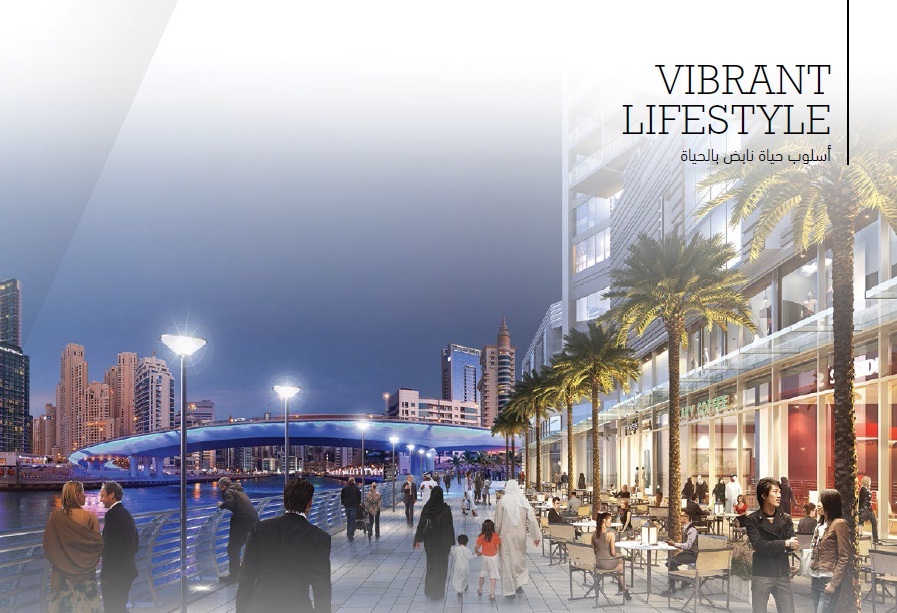 Dubai Marina: Dubai Marina by Emaar offers Riviera-style living in a modern aesthetic setting and is one of the first of its kind in the region. It comprises ten districts with amenities that cater to all lifestyles, among which are the Dubai Marina Mall, a shopping and entertainment destination; The Address Dubai Marina, a 5-star premium hotel with serviced residences; and Marina Plaza, an exclusive commercial tower. Dubai Marina is an elegant waterfront community that is the first choice for the stylish and sophisticated.
Floor Plans
Payment Plan
About Emaar: Established in 1997, Emaar Properties is a pioneering developer of integrated, masterplanned communities. Emaar is behind some of the world's most iconic projects including Burj Khalifa, The Dubai Mall, The Dubai Fountain and Downtown Dubai, Emaar's flagship development. Emaar Properties has extended its expertise, developing competencies in hospitality, leisure and retail. It has been shaping landscapes and lives since its inception and has mastered the development of communities that meet the full spectrum of lifestyle needs.
Contact us for Exclusive Offers and Confirmed Bookings