BRAMHACORP F RESIDENCES PUNE
BramhaCorp F-Residences Pune: Having produced some of Pune's most prized properties,we joined hands with Paris based International Fashion channel-FTV on our pioneering venture, the World's 1st F-Residences. This maiden venture of Fashion TV in India incorporates some of the most iconic fashion elements into it's architecture. It's the true symbol of fashion across the world.
The project offers 2,3 and 3.5 BHK Fashion Condos starting at an all inclusive price of Rs.92 Lacks.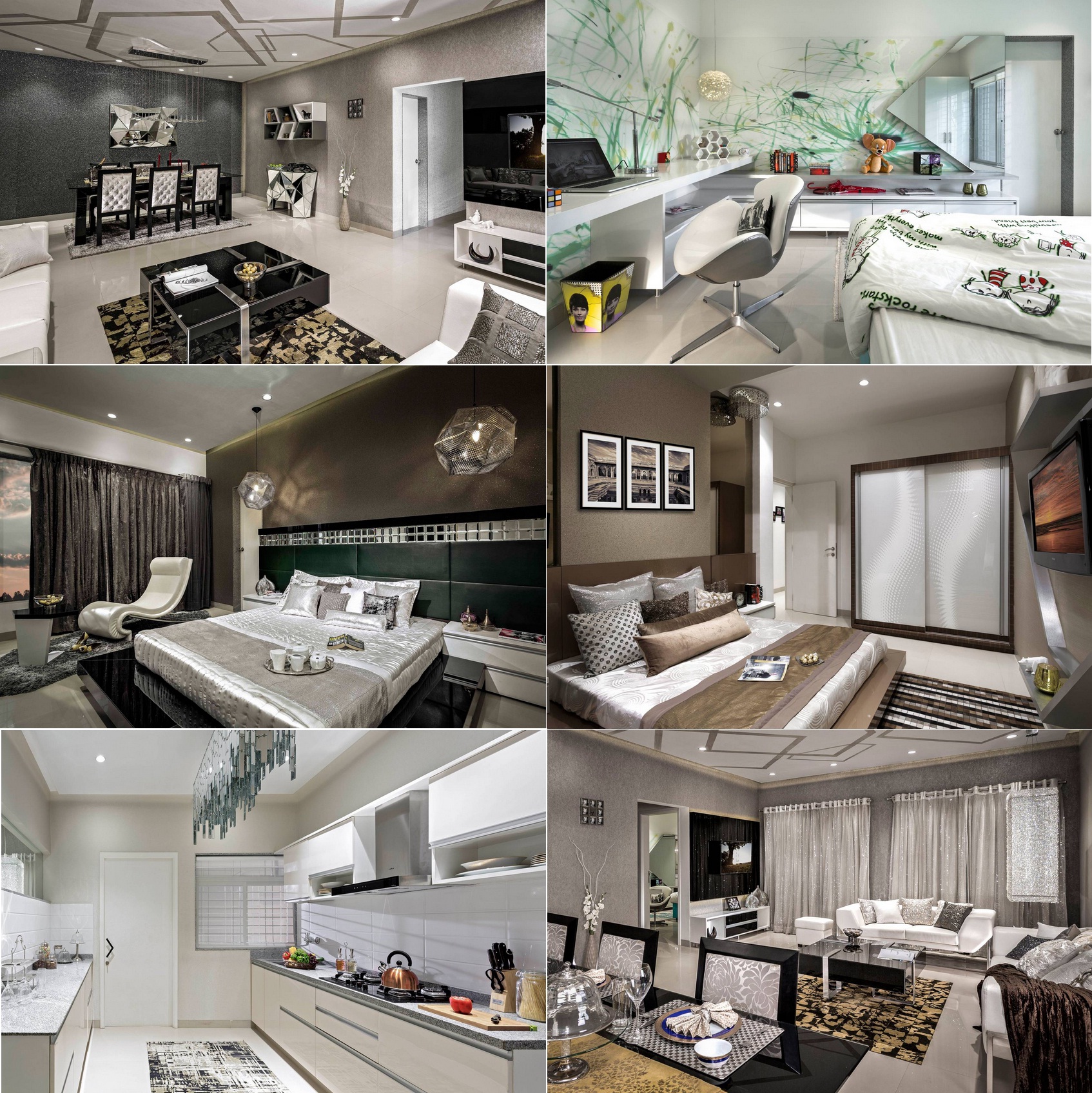 The new epitome of stylish living, F-RESIDENCES presents you with a panorama of vivaciously urbane vistas. Break free from the clutter of jaded architectural concepts as you enter a world where fantasy comes to fantastic life. Imposing architecture, manicured landscaped gardens, the emancipating amphitheatre, paved walkways… every square foot of this trendsetting edifice is designed to embody elegance and, yes, induce envy!.
Location: Kalyani Nagar,Beside Bramha Sun City, Digambar Nagar, Vadgaon Sheri, Pune, Maharashtra 411014, India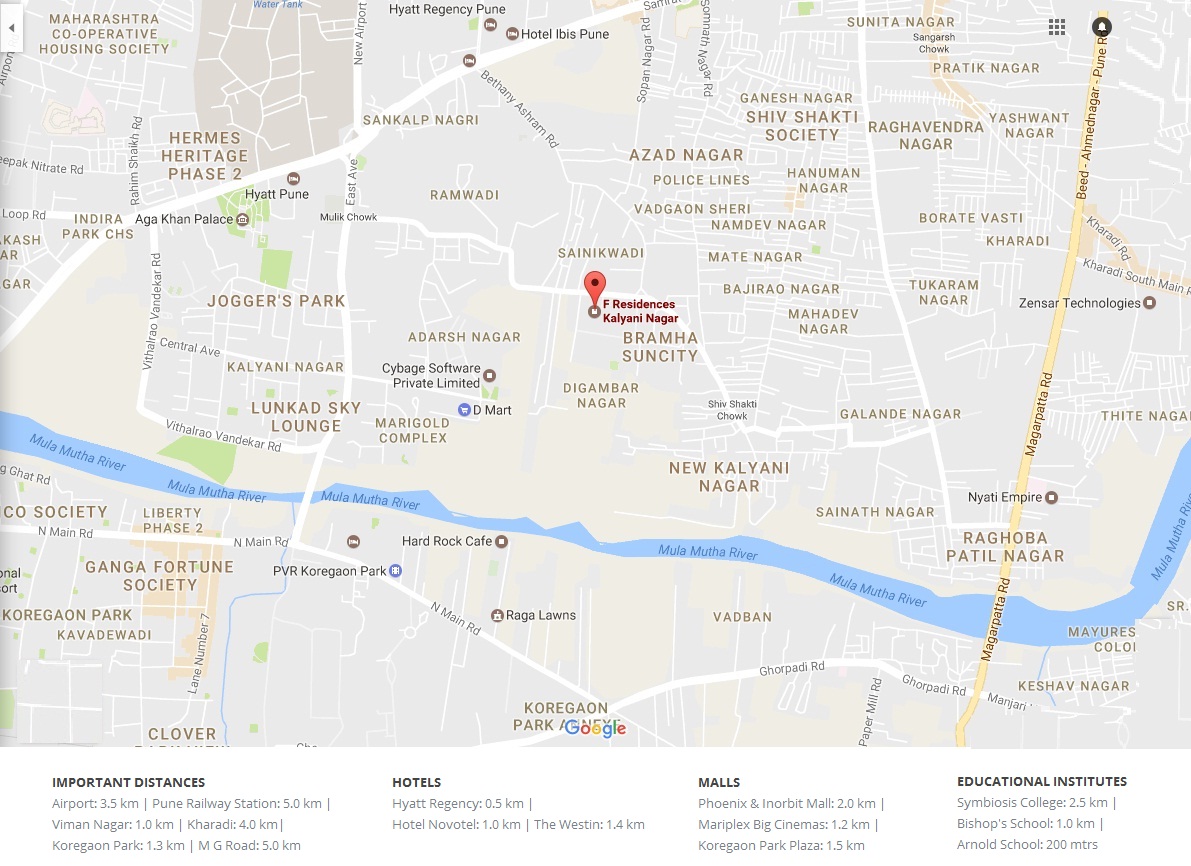 Amenities: A sublime aquatic experience, an invigorating workout, or a smashing competition – F-Residences is joie de vivre with an artistic touch – a few laps or leaps is all you need. Focus on fitness with a freshness of mind that defines you, in your own comfort and on your own terms.
 Health Club
 Basketball Half Practice Court
 Solar Hot Water Connections in bathrooms/toilets of Units
 Generator back up for lifts and common areas
 Swimming Pool
 Tennis Court
 Children's Play Park
 Provision of CCTV at main gate
Sitemap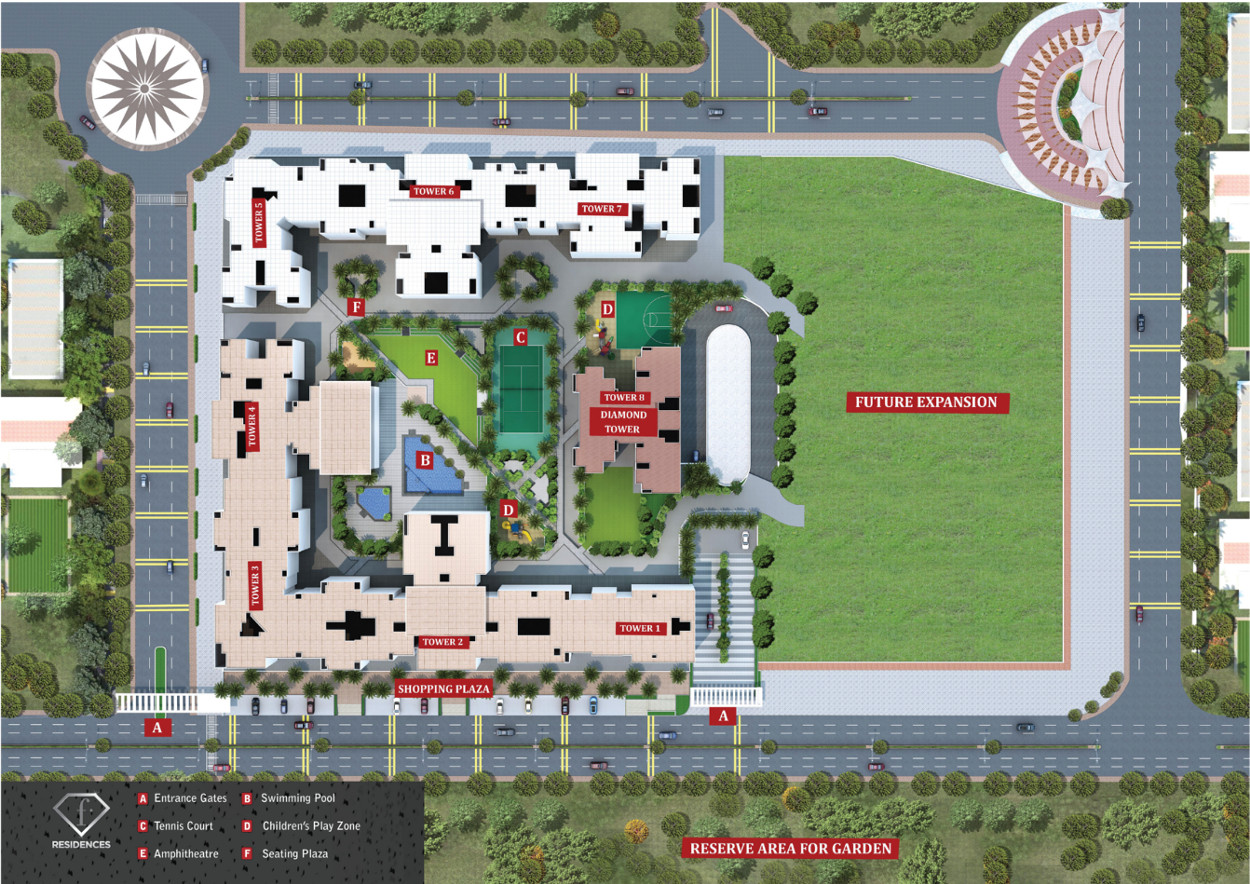 Floor Plans
Specifications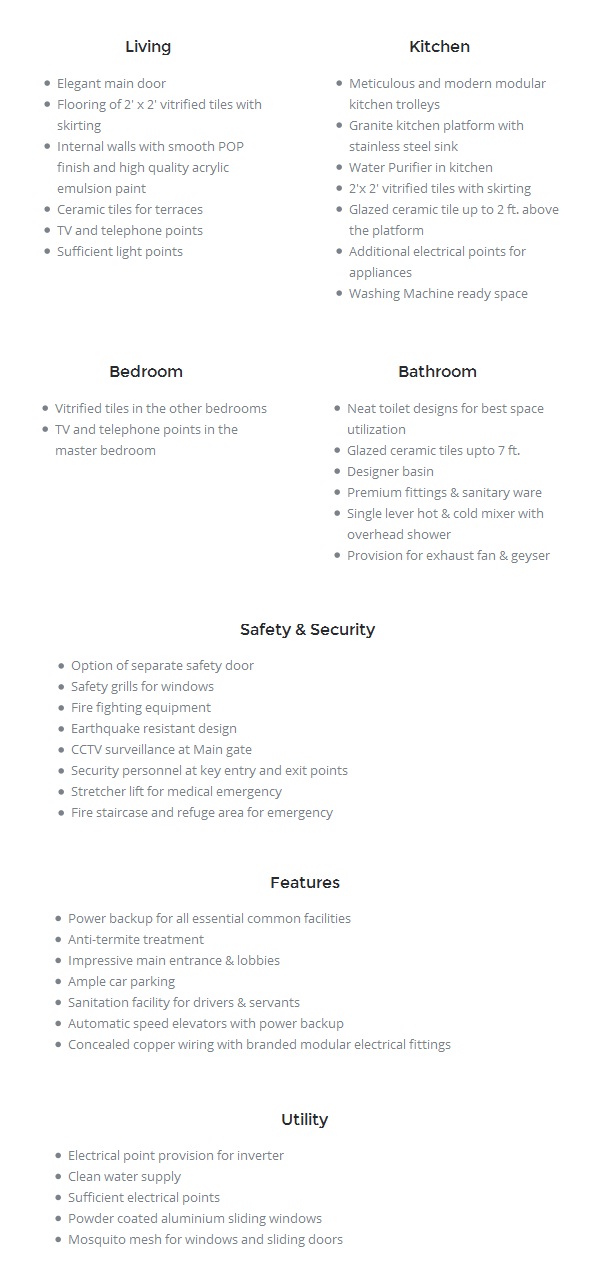 Exclusive Offer
Book your fashion condo now with just 2.6 L only! Contact us Now!

About the Developer: Bramhacorp is one of today's leading business groups headquartered in Pune. Our businesses encompass real estate development, hospitality, retail and leisure. The vision and dynamism of the founders has seen the group making remarkable strides. Our achievements over the last 30 years are landmarks that have set precedents. In 1998, we were the first to bring the premium hospitality brand – Le Meridien to Pune. The Residency Club was the first lifestyle leisure club that set up. In 2003, we launched the first hi-tech 'SunCity', a residential gated community that became benchmark thereafter.
BramhaCorp is in an active growth mode. Our ongoing investments in resources will see us becoming one of the finest real estate companies in India. We remain committed to our values that have made us what we are today. Currently we are constructing more than 2000 residential homes and would be rolling out 4 new hotels. Also on the anvil are mixed use development, integrated townships, commercial real estate and upscale residences. Commitment to excellence, ethical and transparent dealings including care for employees and customer satisfaction are values that are enshrined in our work culture. Our success has been a result of our customers and we believe that they are our best endorsers. It has been our endeavour to exceed our customers' expectations at all times.
Contact us for Exclusive Offers and Confirmed Bookings