Adani Inspire Hub Mumbai – Inspire HUB – Boutique Office Suites meant for Small & Medium Enterprise & Professionals like CA, Lawyers, Architects Etc.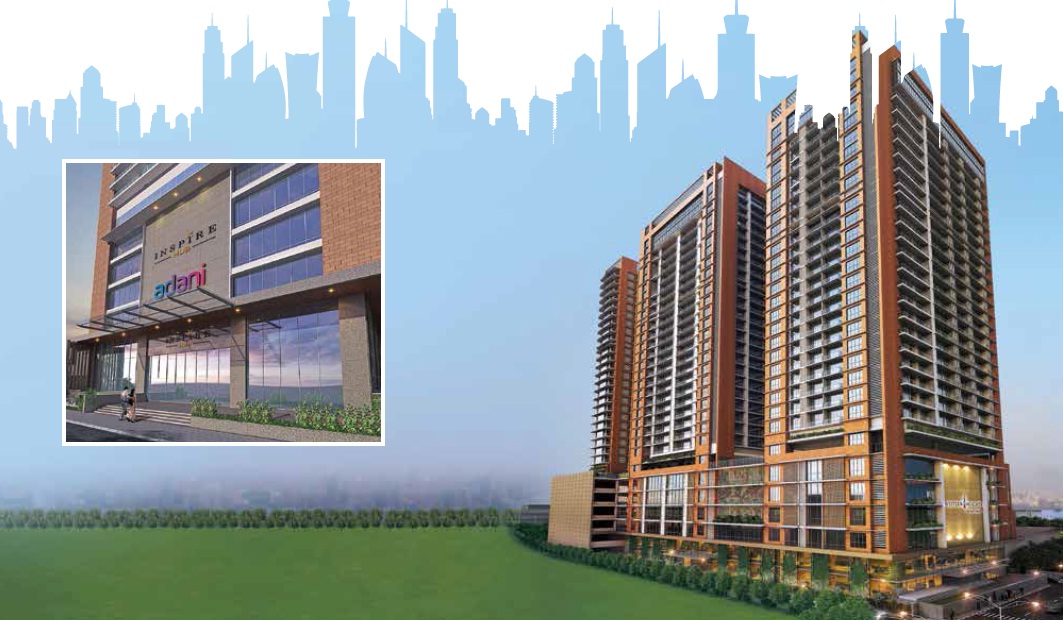 Location
It is indeed a luxury to be located at a destination that boasts of a thriving business and a flourishing socioeconomic neighborhood. Inspire Hub is easily accessible via Metro and Rail, well connected to CSIA T-II and a short drive away from Leisure and Entertainment hubs.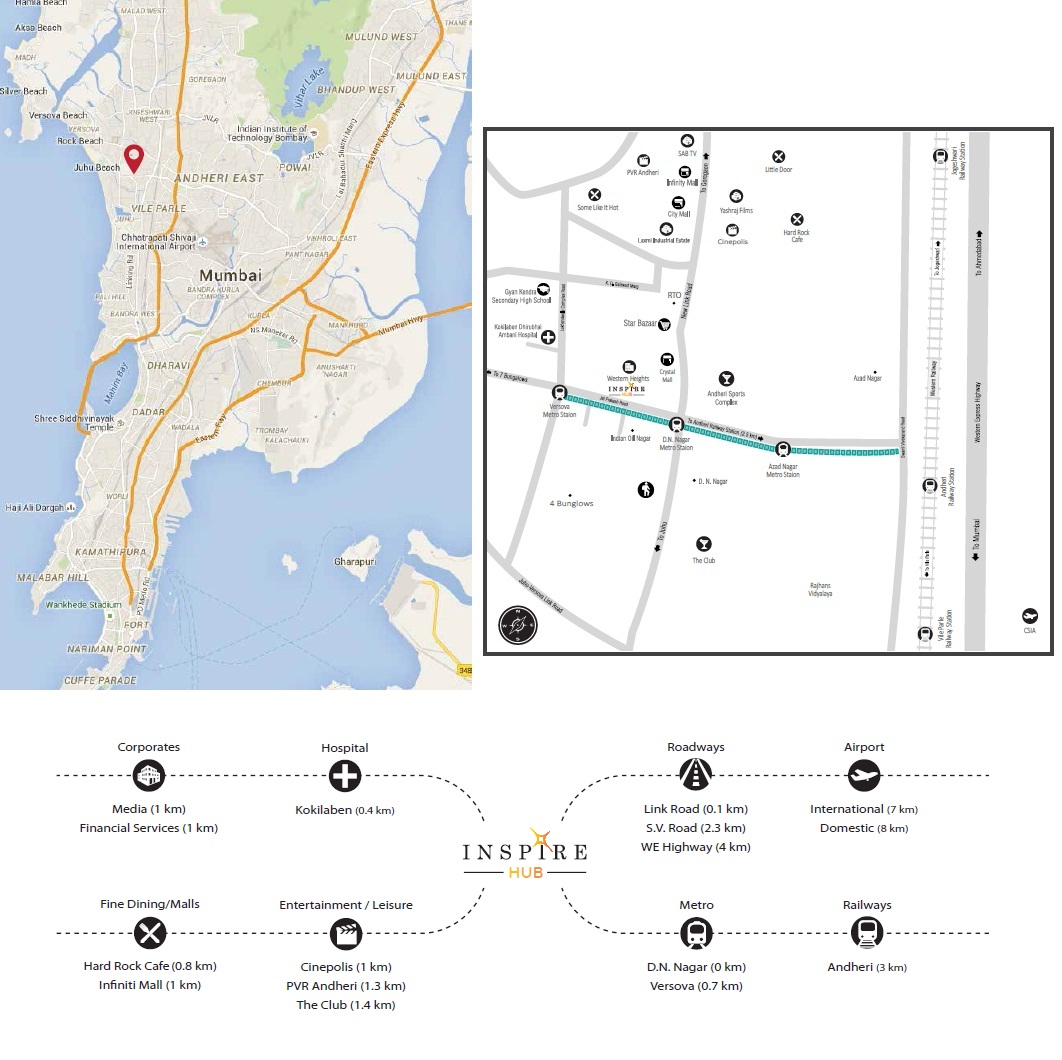 Strategically located on J.P Road, in the heart of Mumbai's Western suburbs
Unparalleled connectivity to a host of major residential, lifestyle and commercial hubs of Mumbai
Proximity to Link Road and S.V. Road

Opulent Retail Spaces
As every successful retailer knows, the critical factors for the retail business are a strategic location, a large accessible customer base and an attractive outlet. When all three come together you get Inspire Hub.
Premium location for every outlet | Air conditioned, aesthetically designed lobby
Right sized well-designed retail spaces | Large glazed windows with high visibility`
– Well designed corridors to facilitate easy movement of shoppers
Exclusive Adaptable Suits
Signature office suites with modern oor plans, sophisticated design and high-tech work spaces exclusively designed to t the needs of different organizations.
Vastu compliant | Suites ranging from 1200 sq ft to 50000 sq ft
Column free spaces | Expansive floor-to-floor height
Convenience at your fingertips
Coming as a breath of fresh air and the better half of real estate, exclusive suite of luxury, set amidst a 5-star premium setting so that your workspace runs impeccably, without any interruptions or inconveniences.
Selective suites with pocket terrace | Space for washroom and pantry
Business center | Exclusive cafe
Smart Business Center
A cutting edge business centre complete with state-of-the-art communications set to take your meetings and conferences to the next level where all you have to focus is on your growth and prots because we will take care of the rest.
Palatial Cafe
Spaces that allow you to work collaboratively, privately or however you choose, specially created to share ideas, discuss and evolve over a coee or quick bite. Our spacious Café Lounge will happily accommodate you. It is just the right space that inspires breakthrough strategies for your company and ambitious ideas.
Exclusive Grand Entrance for Suites
Get prepared to make a majestic entrance and impress all your business associates, clients and employees alike. Separate entry for Suites and Residency ensures safety and security.
Luxurious Waiting Lounge
Our well-appointed waiting area is designed with you and your client's comforts in mind. Its plush surroundings are guaranteed to make even the longest wait an utterly enjoyable experience.
Floor Plans
About the Developer: Adani realty – the youngest arm of Adani behemoth, is developing about 50 million sq. ft. of real estate across India. These projects would be completed in next 2-5 years. The company is expanding its presence while already being present in Ahmedabad, Mumbai and Gurgaon.
Contact us for Exclusive Offers and Confirmed Bookings