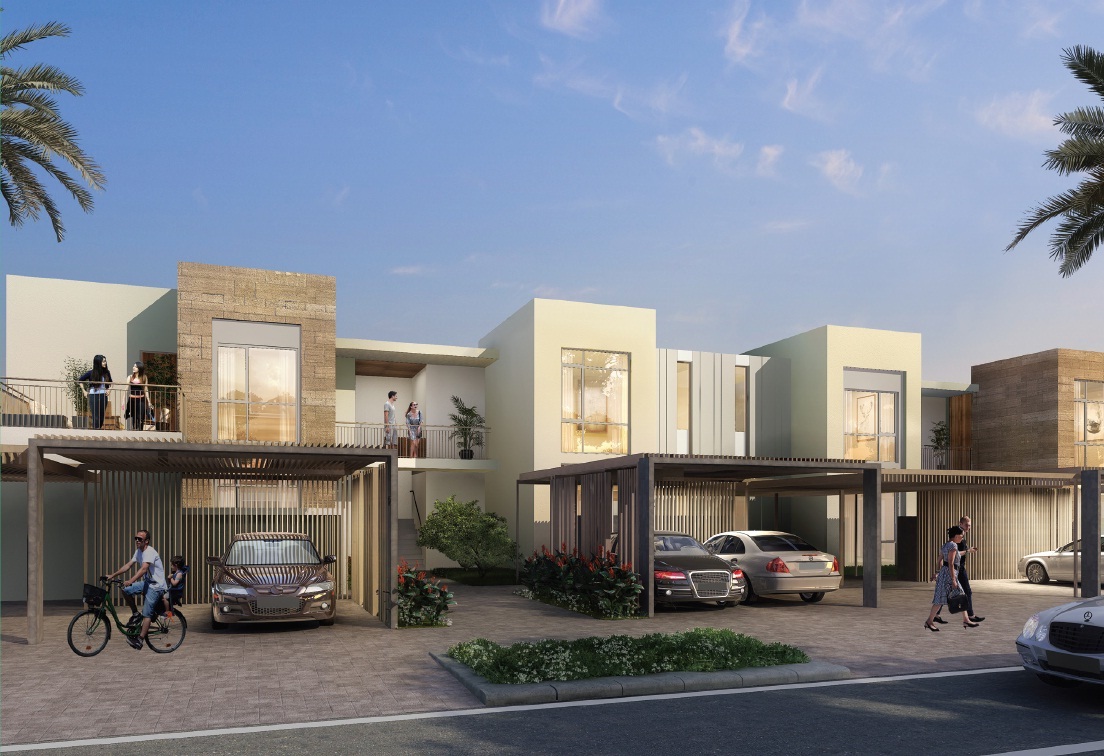 Urbana 3 at Emaar South Dubai – Emaar South is located within Emirates' flagship urban project, Dubai South, the 145-square-kilometre smart city that is set to become a pivotal hub in the global economy. Dubai South will be an engine of commerce powered by dynamic commercial zones, while its  cosmopolitan flair and integrated residential communities make it the city of the future. It will be the site of landmark global events like the world Expo 2020 and the Dubai Airshow, and is located in close proximity to the Al Maktoum international Airport.
Urbana 3 at Emaar South offers premium 2 and 3 Bedroom Homes.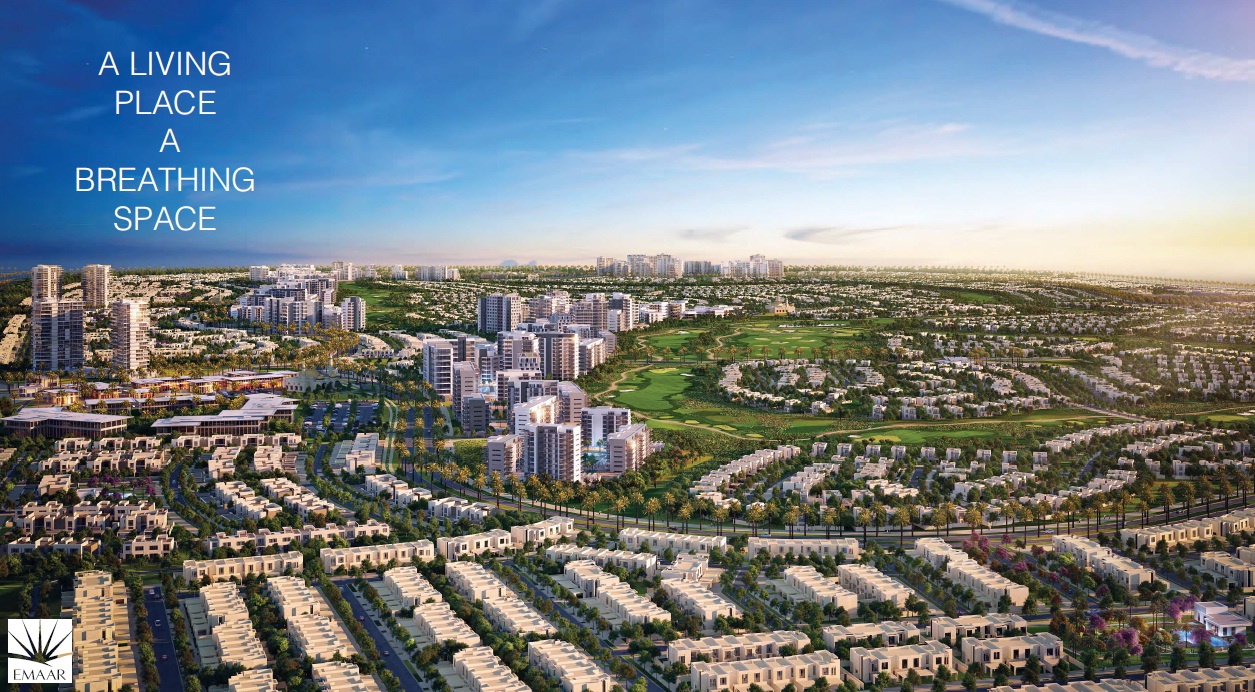 Emaar South is a mixed-use development offering a new concept of tiered townhomes and standard townhouses. Standalone villas and apartments will have views of the stunning 18-hole championship golf course within the community completing the offer of a genuinely fulfilling lifestyle. Diversified residential offerings with various sizes. 18-hole championship golf course, schools, hotels and retail community facilities and parks.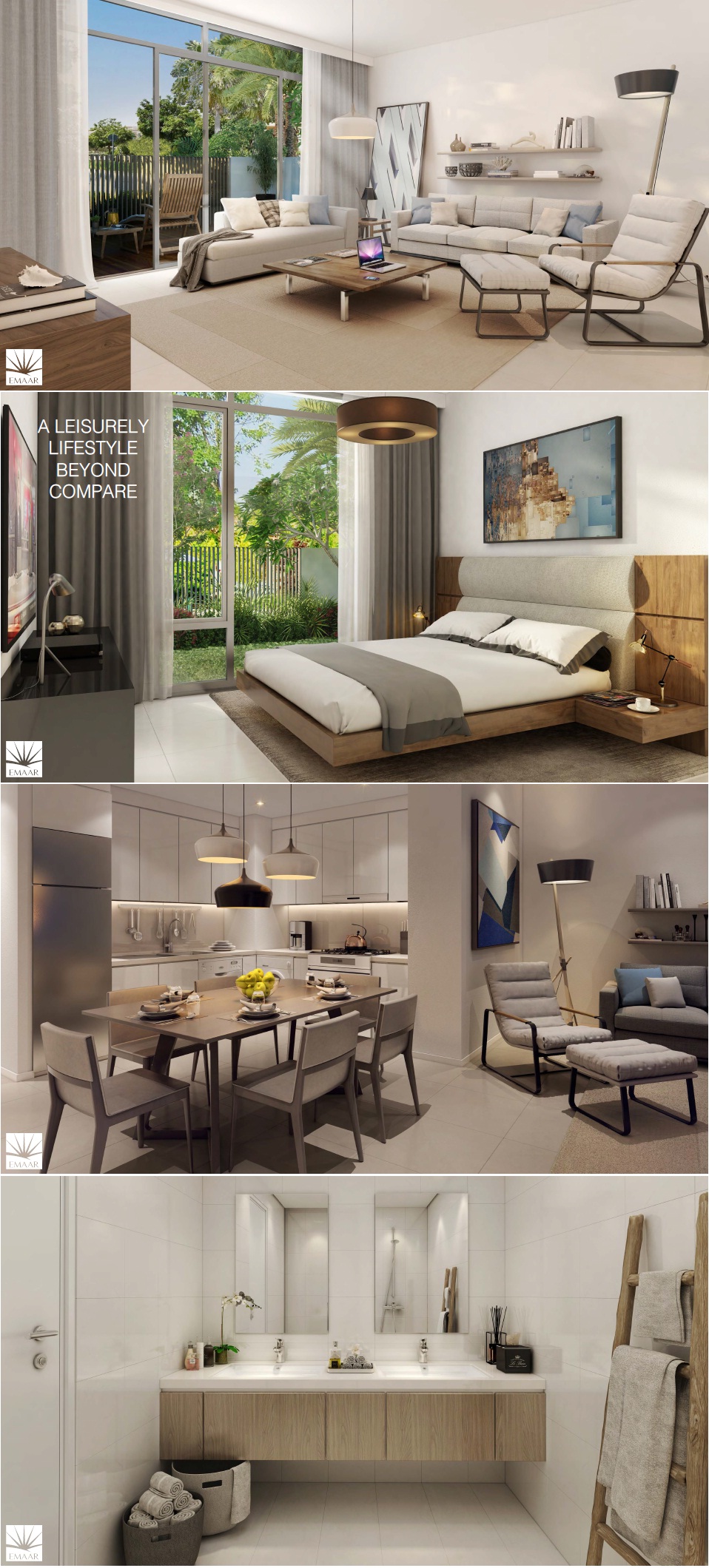 Location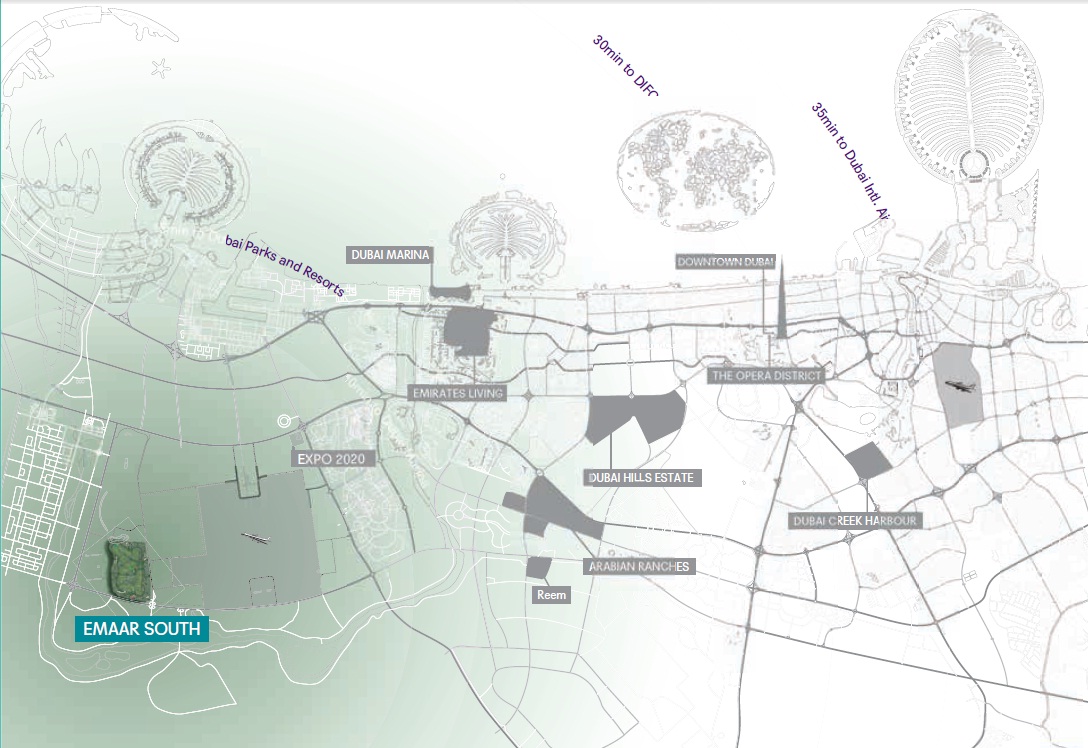 Ideally positioned at the crossroads of Dubai and Abu Dhabi, minutes away from the Expo 2020 site. Emaar South is truly where the future of Dubai takes flight. A few minutes' drive from al maktoum international airport with Fully integrated transport system nearby.
International business and pleasure, or your own personal staycation, Emaar South has everything visitors and residents could ever need. An ideal place for corporate events, the two business hotels available within the community offer state-of-the-art facilities. in addition to being within easy reach of Dubai's city centre and the main roadway to Abu Dhabi. With branded recreational facilities, convenient shopping, a resort hotel and a wellappointed community centre, enjoy comfort any day of the week.
Immerse yourself in a healthy, active way of life, with shaded walkways that link neighbourhood pools, parks and the people that you love. Hit the links for a round of golf, followed by a rejuvenating massage at the health club. Cap off a perfect day with a meal and refreshments surrounded by your family and friends at the clubhouse.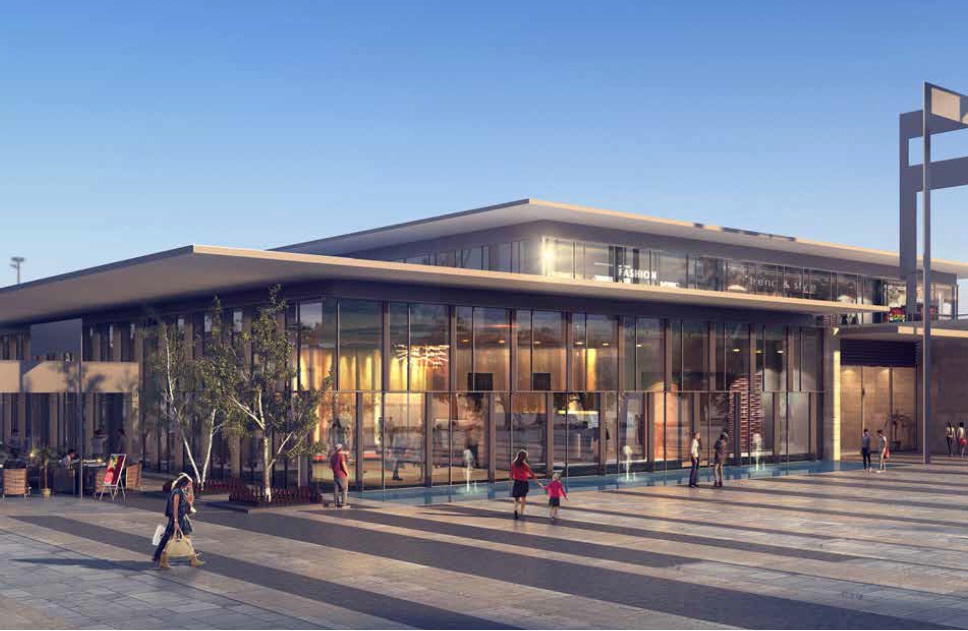 Emaar South is the ideal balance of suburban charm and innovative urban infrastructure. The needs of every kind of lifestyle are taken care of, from personal health and well-being to social life. There are community centres boasting restaurants, fashion outlets and other entertainment options, while mosques are conveniently spaced throughout the development.
Discover a place that brings the dream of a brighter future to life. At its heart is a 200-acre championship golf course, that expands outward to a community of innovative, family-friendly spaces, including schools and community centres. With dedicated teaching staff and well – equipped nurseries strategically located throughout the community, Emaar South has educational facilities for students ranging from toddlers up to K-12. Enjoy the reassurance of reliable care with modern clinics and daycare centres equipped to meet the needs of the entire family, conveniently situated across the development.
Shop for fashion, food or just for fun at community centres within Emaar South. Enjoy the comfort of climate-controlled indoor spaces and a broad selection of brands that are just a few steps away from home.
Master Plan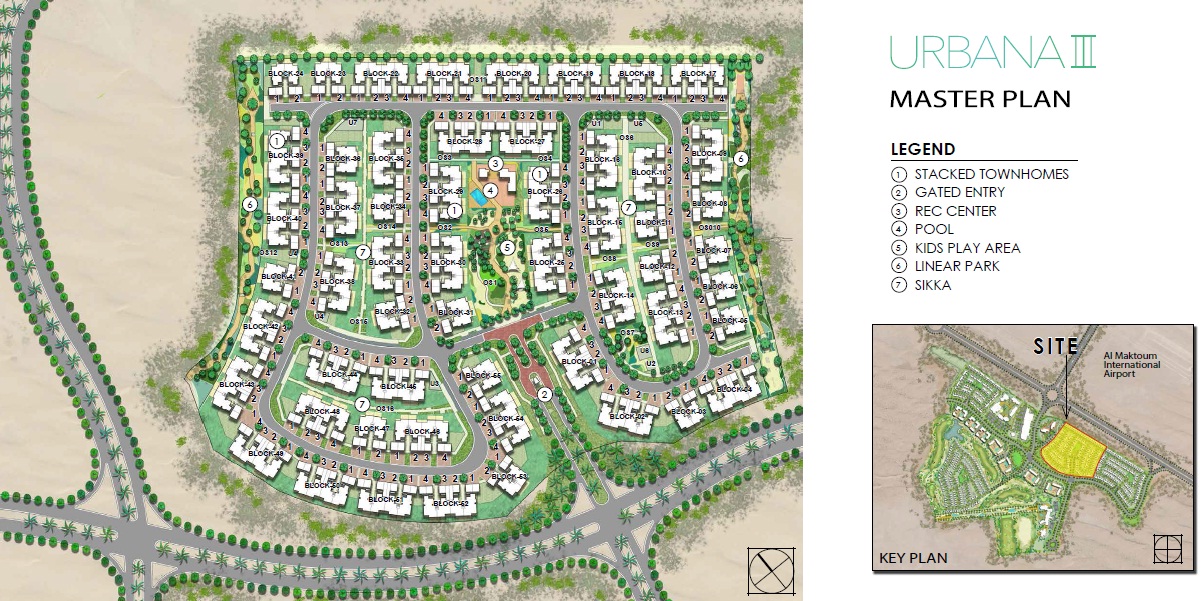 Floor Plans

Payment Plan
About the Developer: Emaar Properties PJSC is a global property developer of iconic projects, and the provider of premier lifestyles. Since its inception in 1997 Emaar is creating value-added, master-planned communities that meet the full spectrum of lifestyle needs. Emaar is expanding its expertise in integrated community development to the world, while developing competencies in hospitality & leisure, as well as shopping malls & retail. Emaar is curr ently part of the top 20 largest property developers by market cap. Present in 12 countries with a market value of U S$ 14.3 billion and assets over US$ 26 billion by end of summer 20 16. Owning approximately 196 million square meters of land bank, with around 2,400 hotel rooms and over 40,600 homes delivered as of 30 th June 2016.
Contact us for Exclusive Offers and Confirmed Bookings