Prestige Kew Gardens Bangalore : 10 Kms from MG Road | Largest Residential Development in the Area | At Yemlur, off Old Airport Road, Bangalore
Best in Class 1, 2, 2.5 & 3 BR Homes at ₹ 40 Lacs* Onwards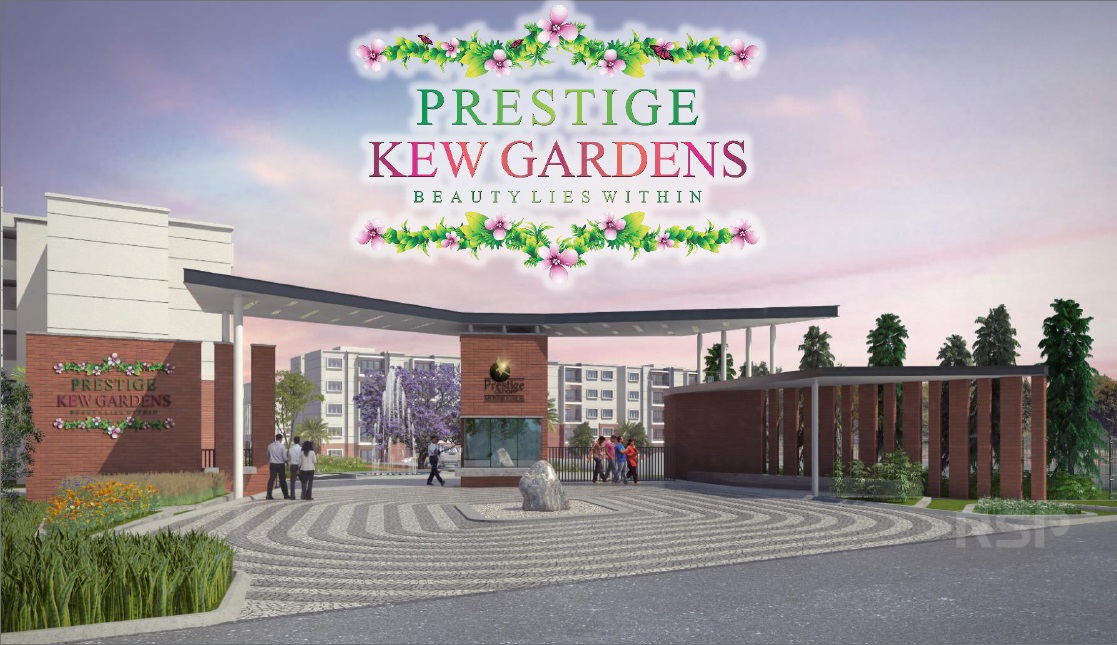 PRESTIGE KEW GARDENS – FACT SHEET
Location: Yemlur, Off Old Airport Road, Bangalore
Land Extent: 15.74 acres | Total No. of Apartments: 979
Total No. of Floors: G+4 | Total No. of Blocks: 16 Buildings
Type of Apartments: 1BR, 2BR, 2BR+study, 3BR
Size of Apartments: 1BR: 615 sft – 634 sft, 2BR: 1146 sft – 1185 sft, 2 BR + Study: 1291 sft – 1359 sft, 3BR: 1469 sft – 1607 sft
Initial Booking Amount: 1BR – Rs. 200,000 / 2BR – Rs. 300,000 / 2BR+STUDY – Rs. 400,000 / 3BR – Rs. 500,000.
Floor Rise Charges: Rs. 25 per sft. | Car Park: Rs. 4,00,000/- (One Covered Car Park) | PLC: Rs. 75/- sqft
Commencement Date as per Payment Schedule: June 2016
Completion Period: 36 months + 6 Months grace | No. of Installments: 18
Pre Launch Offer Highlights
An opportunity to live close to the CBD | 60% Open Spaces
Excellent Connectivity to major city hubs
Buy a Residence by Paying just INR 2,00,000 Onwards with our EARLY BUY SPECIAL
Modern Architectural elevation with top-notch quality construction
Location
This premium destination offers an awe inspiring lifestyle along side a modern cutting edge work environment. Located in Yemlur, it places you at an easy to reach location with a proposed metro and Outer Ring Road connectivity. With its location in a neighborhood bustling with infinite possibilities, Prestige Kew Gardens provides a chance to make a wise investment with increasing returns every year.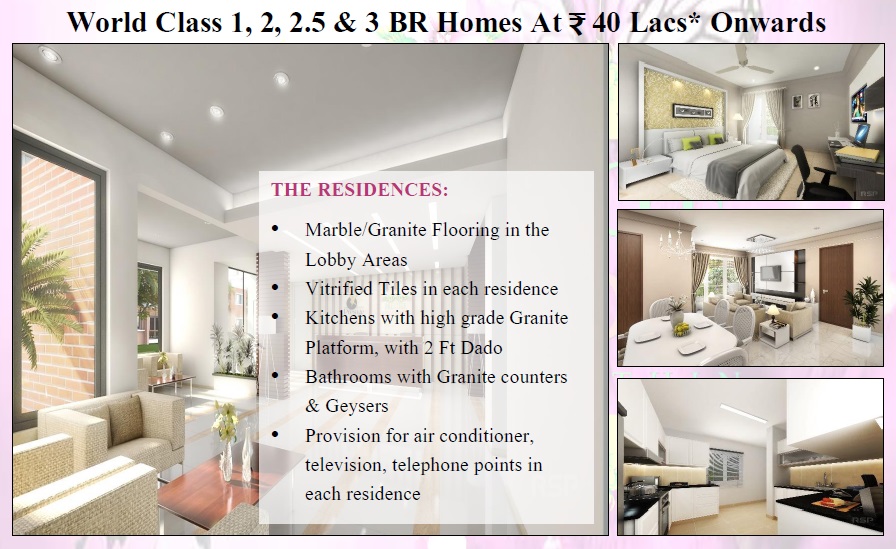 Fitted with all modern conveniences, these homes transcend the usual expectations of urban living and bring you magic in real life. Prestige Kew Gardens promises a life of grandeur, its limited edition apartments offering a lifestyle that is yours for the taking. It is also an icon of safety, designed keeping in mind seismic considerations and fortified by means of peripheral vigilance through CCTV cameras, security staff and boom barriers.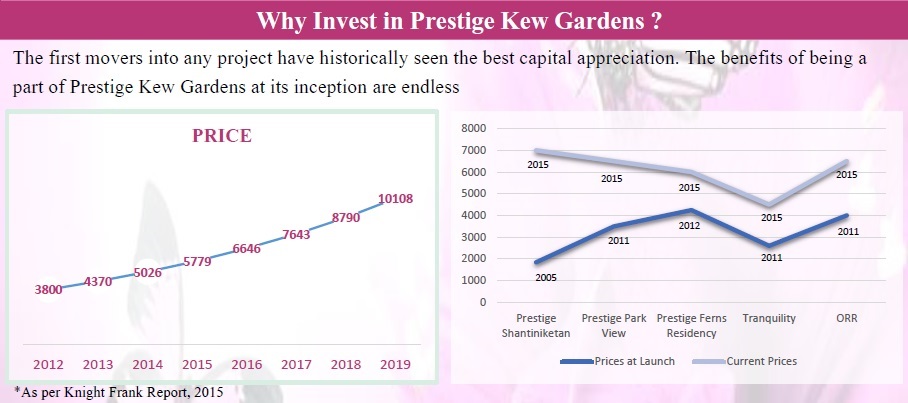 Prestige Group, with over 191 Completed Projects spanning a total developed area of over 64.06 million sqft constructed over a period of 30 years, has grown to become one of India's leading Property Developers, helping shape the skyline across the Residential, Commercial, Retail, Leisure & Hospitality sectors. It has 64 ongoing projects comprising around 65.45million sqft, which include Apartment Enclaves, Shopping Malls and Corporate Structures, spread across all asset classes. An ISO9001:2000 certified company, Prestige is the only Real Estate Developer to be awarded the Crisil DA1 Developer Rating in recognition of the quality of their projects and the ability to deliver completed projects in a timely manner.
Contact us for Exclusive Offers and Confirmed Bookings