MARINA ARCADE DUBAI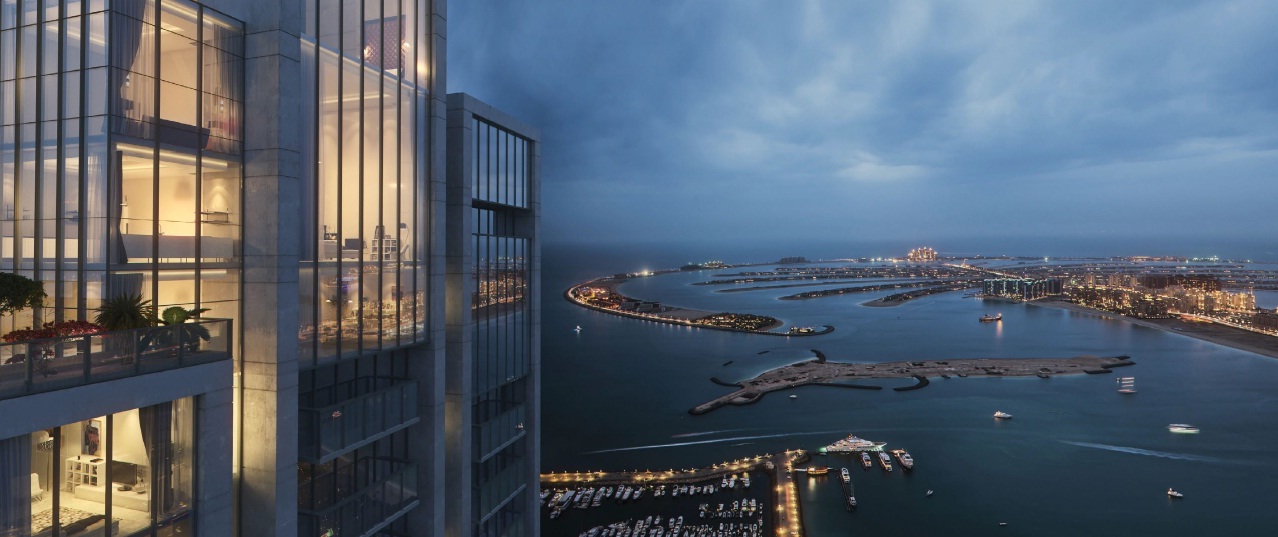 Marina Arcade Dubai – A Dubai Marina tower comprising of 2, 3 and 4 bedroom contemporary, luxurious residences.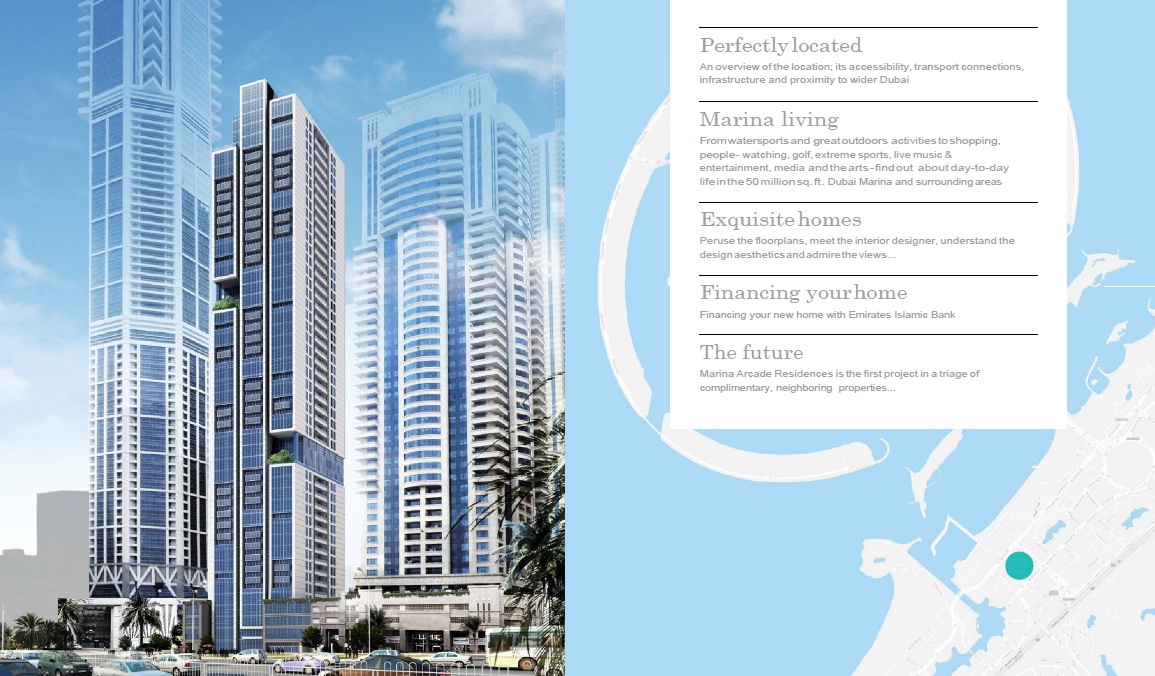 Location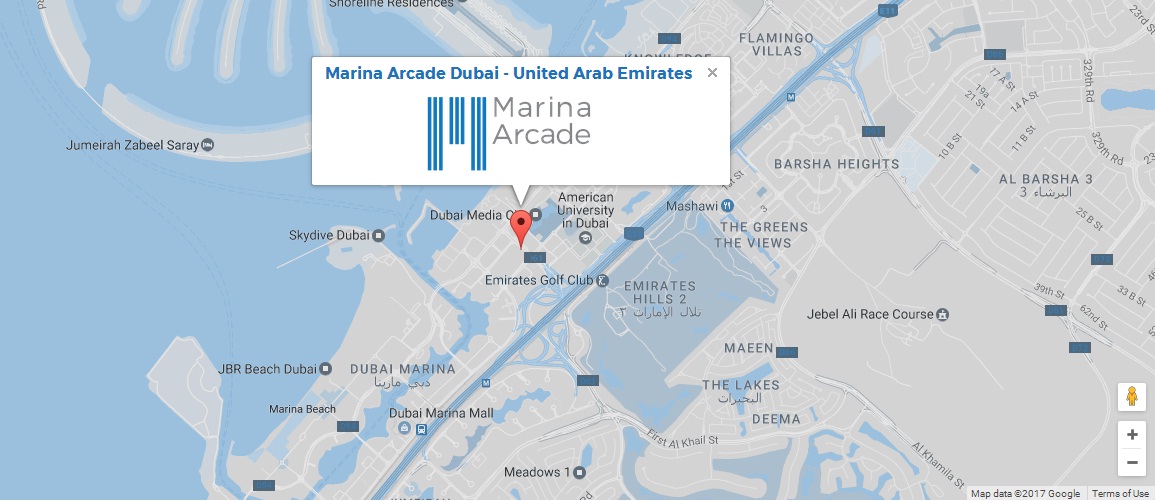 Marina Arcade is a sophisticated, residential tower in Dubai Marina boasting sensational views of the Palm Jumeirah, Dubai Media City, Jumeirah Beach and The Emirates Golf Course. Situated in a vibrant and popular waterfront neighborhood, Marina Arcade is a few steps away from celebrated restaurants and well connected public transportation links. With stunning beaches and the iconic city so close to our residence, urban life and relaxing on the sands is an effortless stroll.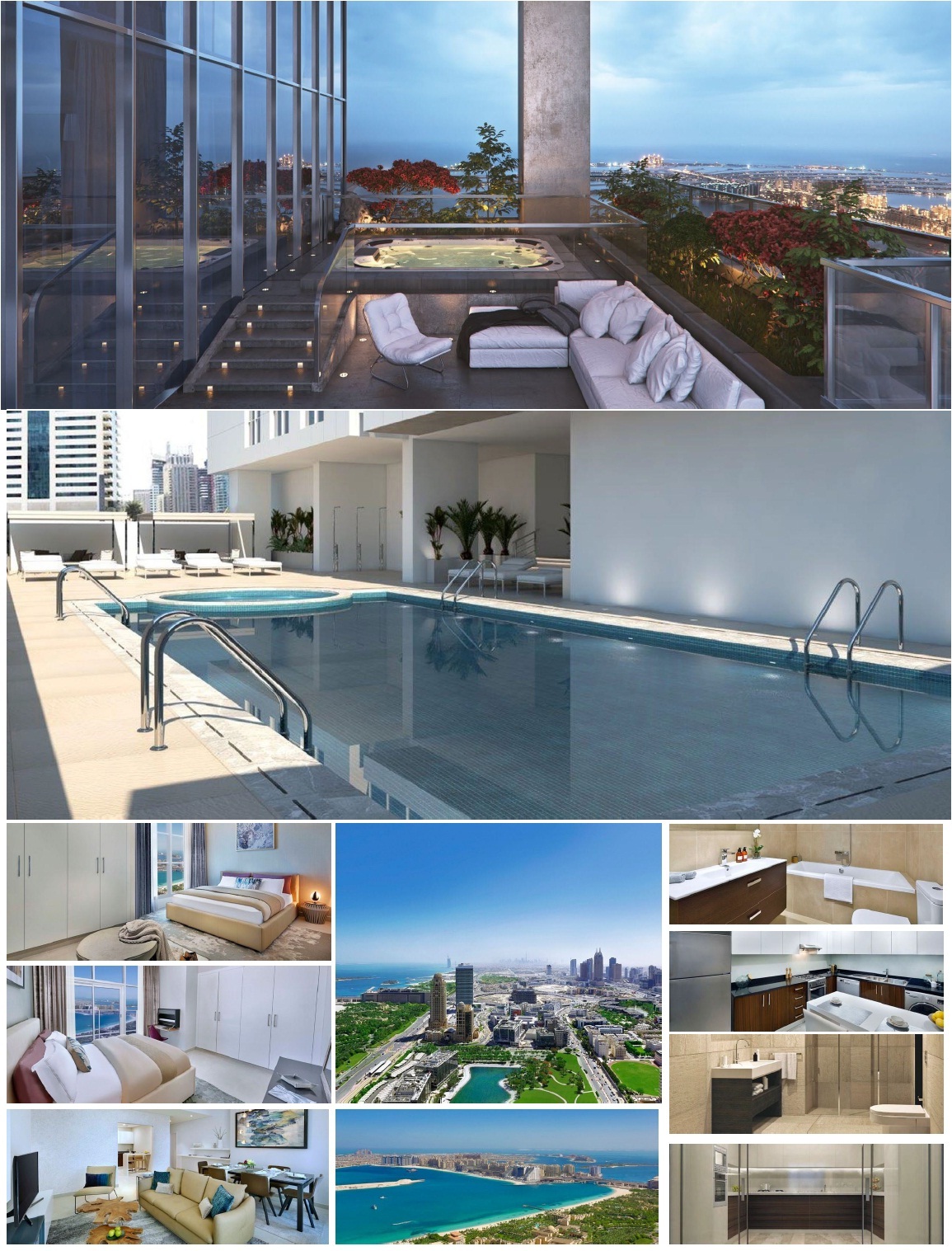 Detail is what defines true luxury, and our commitment is to deliver you just that, which is why we partnered with multiple award-winning Italian interior designer, Matteo Nunziati. Matteo's Milan studio specializes in luxury hotels, upmarket private residences, wellness centres and spas – the aesthetics of which Marina Arcade shares.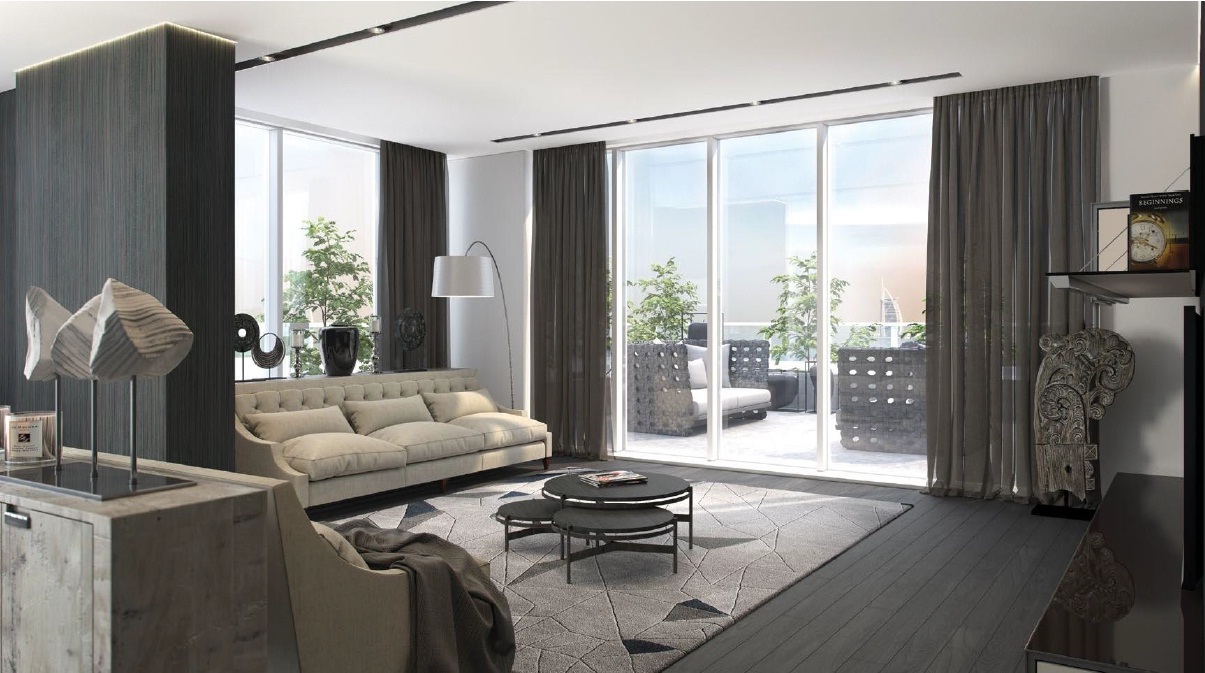 At Marina Arcade, you will enjoy a 5-star way of living with our in-house facilities and attractive location, as you are surrounded with some of the world's most luxurious hotels and famous landmarks.
The larger than average spaces feature ceiling to floor glazing to create an ambience of relaxation and wellbeing. Some have direct views of iconic landmarks.
Dedicated kids pool and play area to keep your young ones healthy and happy.
Our spacious air conditioned indoor gymnasium is available for our tenants to make sure they stay healthy and on track. We provide both male and female gymnasiums.
Stylish sun loungers are thoughtfully arranged around the pool and shaded areas. Outdoor showers are provided for your comfort, and relaxing audio can be heard in the background – all of which contribute to the ultimate in lazy sun-soaked days
Floor Plans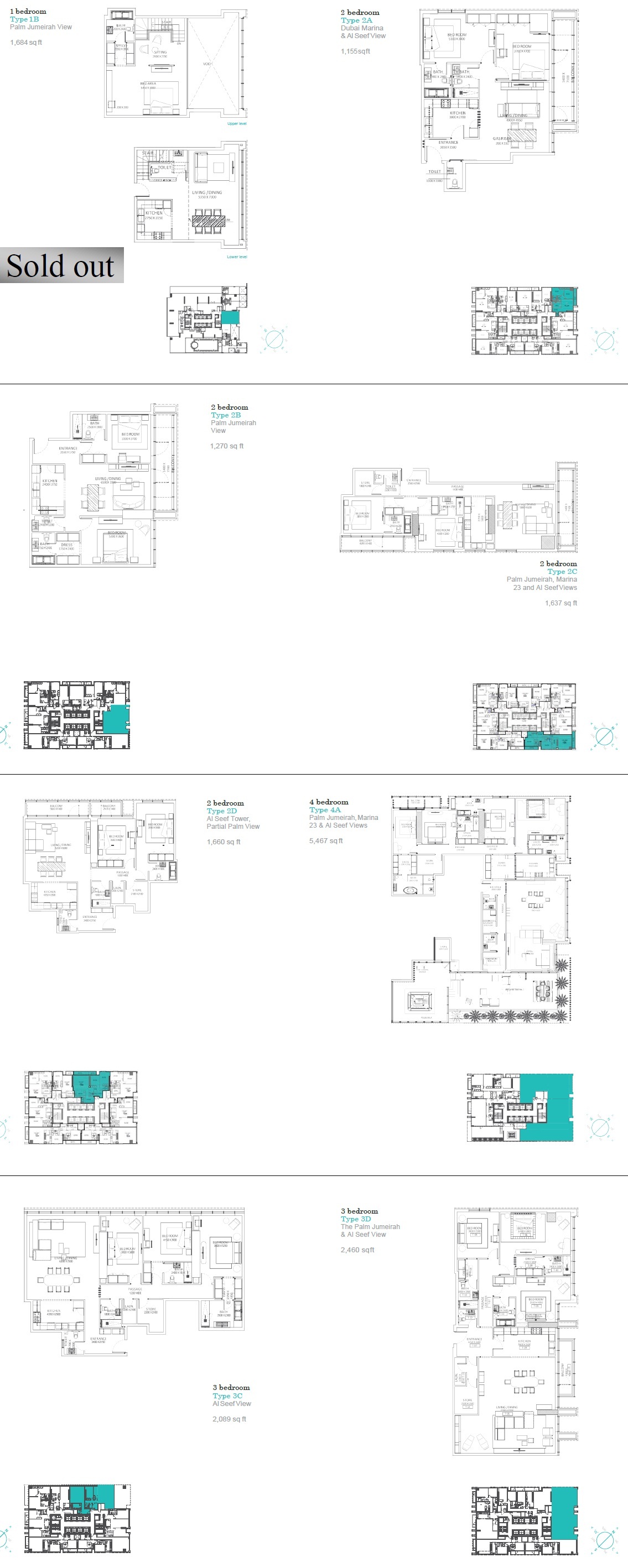 Availability
Payment Plan
Home Finance: We are delighted to have partnered with Emirates Islamic Bank Home Financing to help facilitate your investment in Marina Arcade The Bank offers a wide range of Shari'a compliant products and services that conform to the standards of Islamic finance, such as investment
savings accounts and charge cards, which are overseen by a Shari'a board made up of several prestigious scholars of Islamic law. Emirates Islamic Bank maintains a network of branches within the UAE, and conveniently located ATMs, Cash and Cheque deposit machines. For further information speak with your Sales Agent, who will gladly provide you with the necessary information.
Contact Us for Exclusive Offers & Confirmed Bookings