Mantri A Jubilee Hills Hyderabad
3,4 and 5 BHK Luxury Apartments at Juilee Hills, adjacent to KBR National Park, West Hyderabad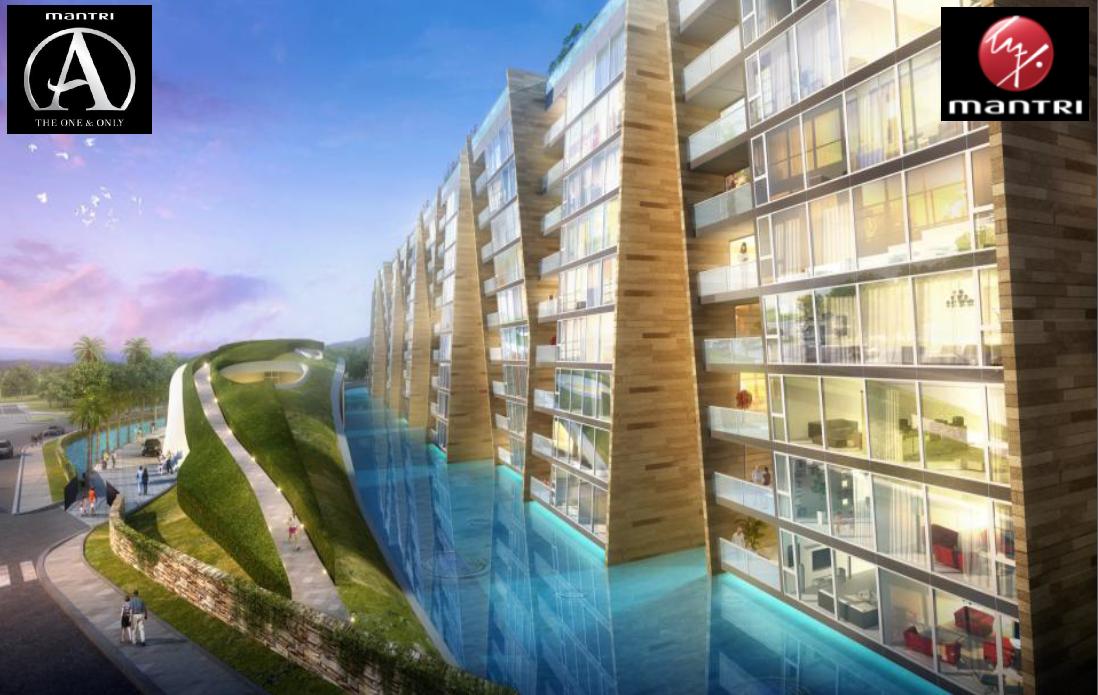 The first of its kind living space. The last word in luxury. Discover your world in the midst of pristine water. German architectures iconic design at Jubilee Hills. Home to only the crème de la crème of society.
The highlife, the elite clique and of course a dream habitat. Mantri A is where the crème de la crème will rub shoulders with their own. And live in the lap of luxury, in Hyderabad's most sought after locale – Jubilee Hills. Not everybody can dream of a grand life here. Except a few, like you. Come, see for yourself. This is after all a home that deserves you.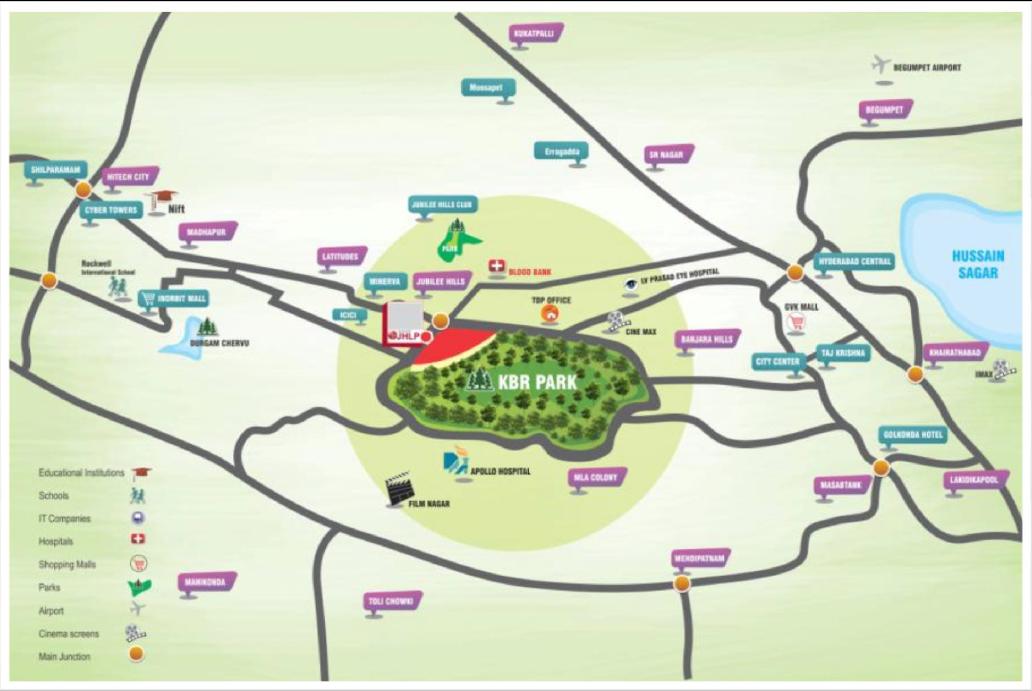 Location USPs
Mantri A is located in Jubilee Hills, a distinguished suburban in West Hyderabad
Adjacent to KBR National Park – hectares of lush greenery
This suburb is located between the wealthy commercial districts of Banjara Hills and lies within two kilometers range of the IT Central Hub of HITEC City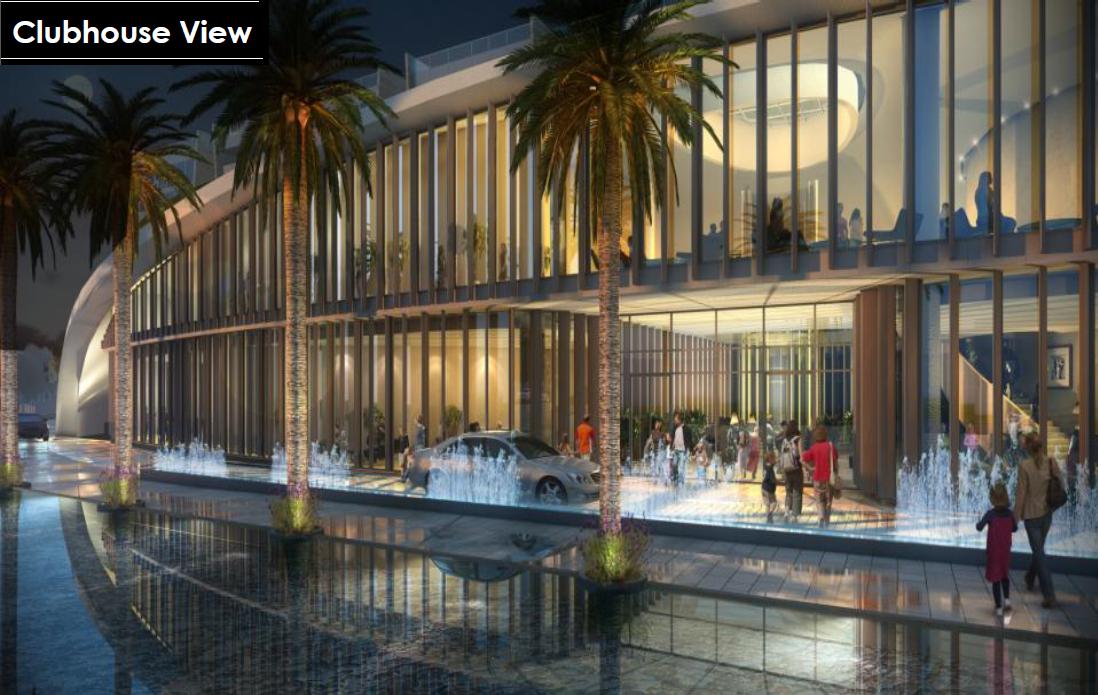 Highlights
The embedded circumferential water body provides a buffer between the public circulation spaces and the apartments.
Eight blocks with only two apartments per core for privacy.
Exclusive top apartments with roof garden.
Luxurious clubhouse with indoor amenities as separate building along roadside merging into the surrounding landscaped terrain.
Access to apartments through sheltered passage under water body, private access to each apartment through direct elevators.
All flats are facing KBR Park which is covering an area of 1.58 km2.
Parking provided in 3 level basement.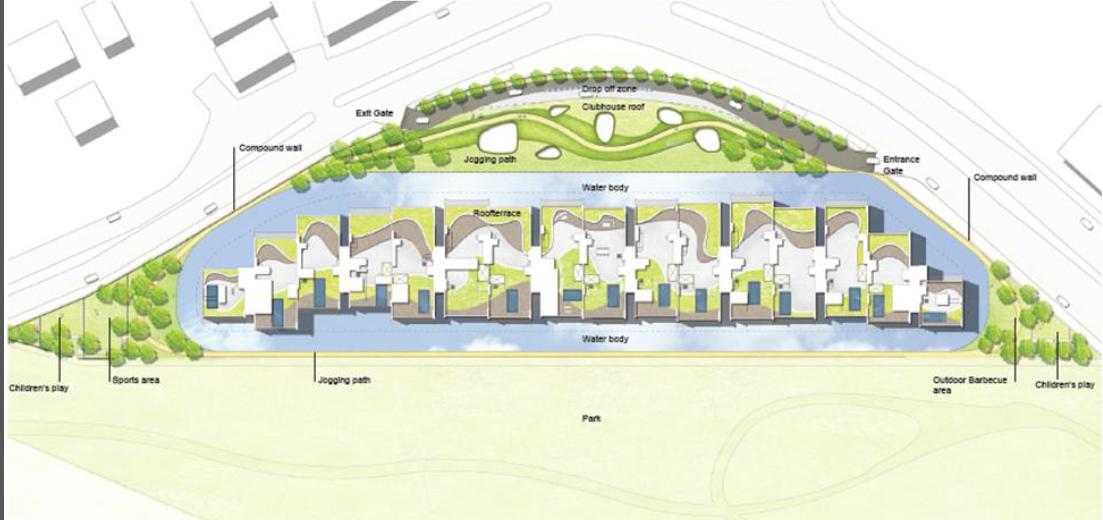 Landscape
Themed Landscape and Water Feature  | Jogging/Walking Trail  | Children's Play Area
Outdoor Party Area with Barbeque Pits |  Pick up Drop off points | Paved Garden walk
Basket Ball Practice Court
Clubhouse
The Clubhouse the roadside and acts as a natural screen to the adjacent roads.
The building develops from the surrounding terrain into a continue shape that integrates into the landscape thus contrasting and emphasizing the unique crystalline geometric design of the residential building.
The structure provides space for the indoor amenities including a temperature controlled swimming pool, separate health clubs for ladies and gents, a gymnasium with squash court and a large multipurpose hall for festive events.
Green roof integrates the clubhouse as a landscaping element into the aesthetics of the design while reducing heat gain.
Floor Plans – Clubhouse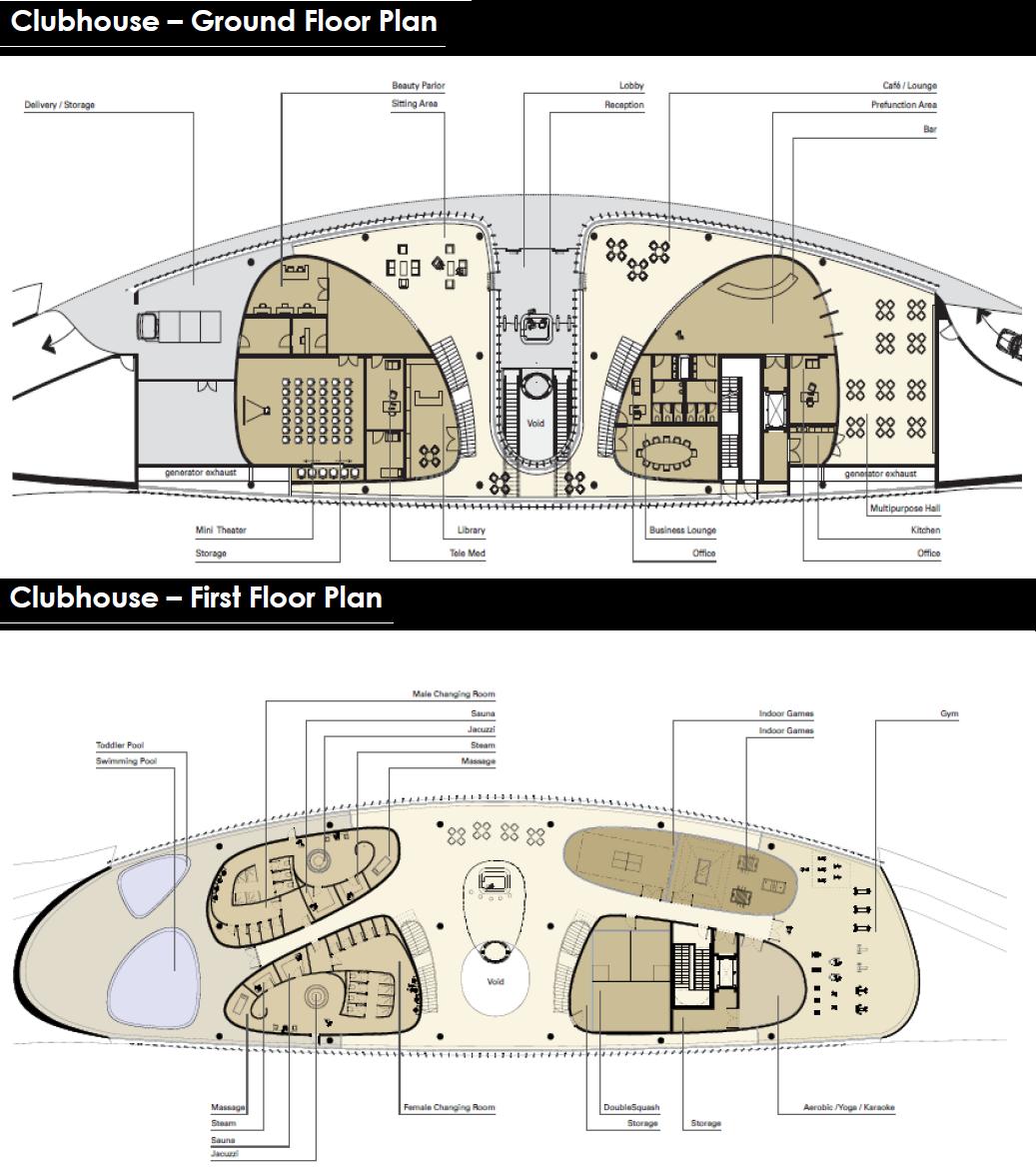 Floor Plans – Apartments

Amenities
A well equipped Health Club with Central Air Conditioning | Temperature controlled swimming pool with
separate toddler's pool | Gymnasium | Steam, Sauna & Massage Room | Jacuzzi | Pool Table | Squash Court, Table Tennis
Chess, Air Hockey, Table Football | Mini Theater with large TV Screen and surround | sound system
Karaoke Room, Dance / Aerobics floor | Laundromat | Tele-medicine and health room | Café / Expresso Bar
Multipurpose Hall / Party Hall
Prices and Payment Plans

Please contact us for Exclusive Pre Launch Offers and Confirmed Bookings