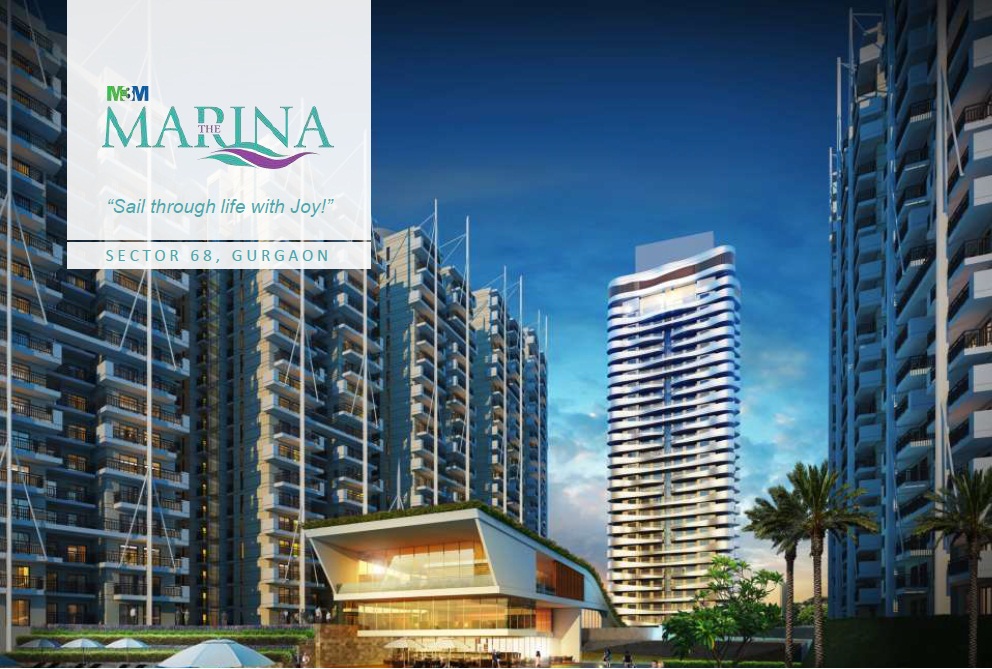 M3M Marina Sector 68, Gurgaon – M3M Marina has been conceived in a manner that will ensure that it stands much taller than any other residential development in the vicinity in terms of design, specifications & amenities. It comprises of 1100 intelligently designed and space optimized,  apartments spread around lavishly landscaped central greens of 7 acres. Set amidst the central greens shall be Marina's clubhouse and given M3M's panache for fine living you rest assured that it will the best in its class.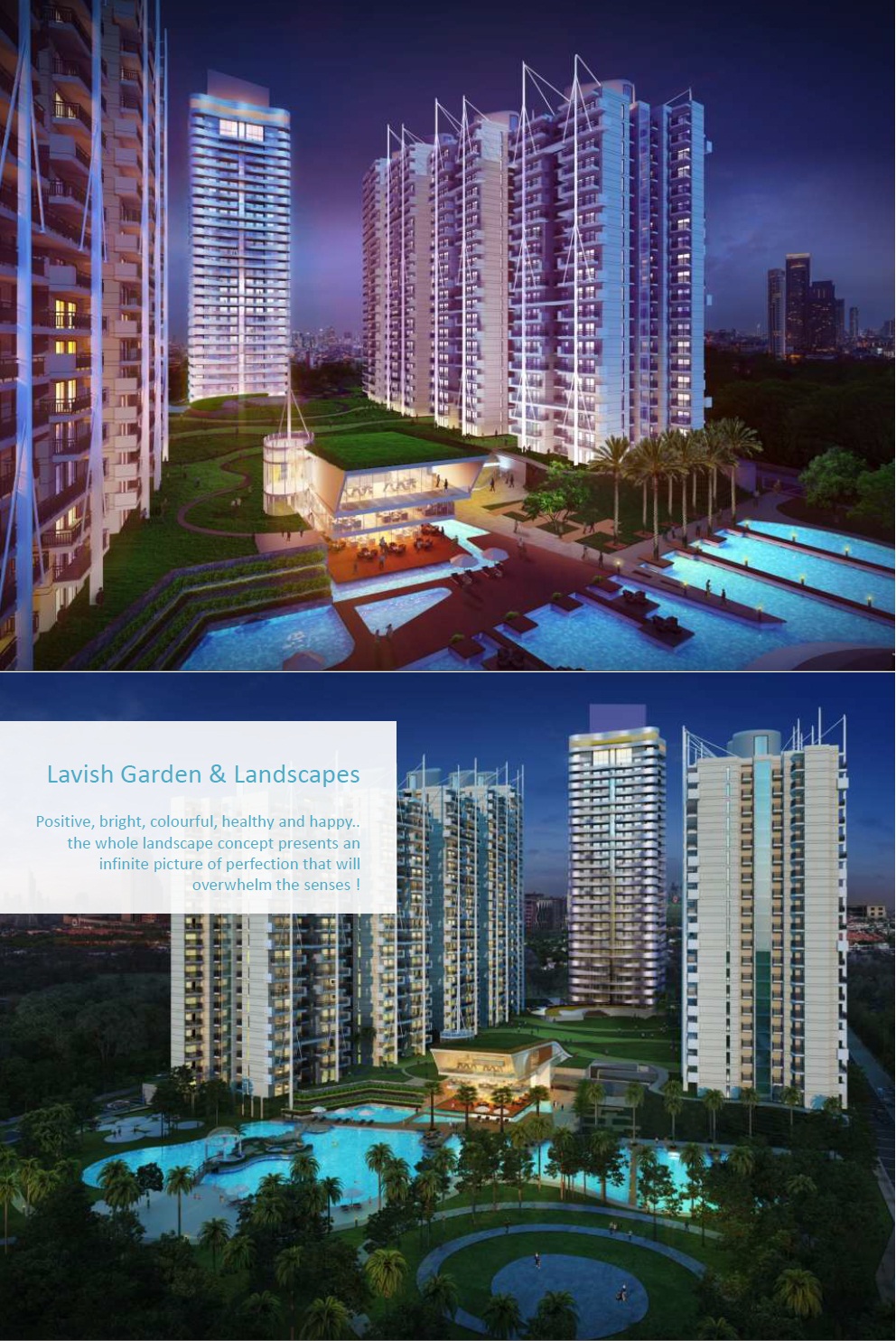 Location – sector 68 Gurgaon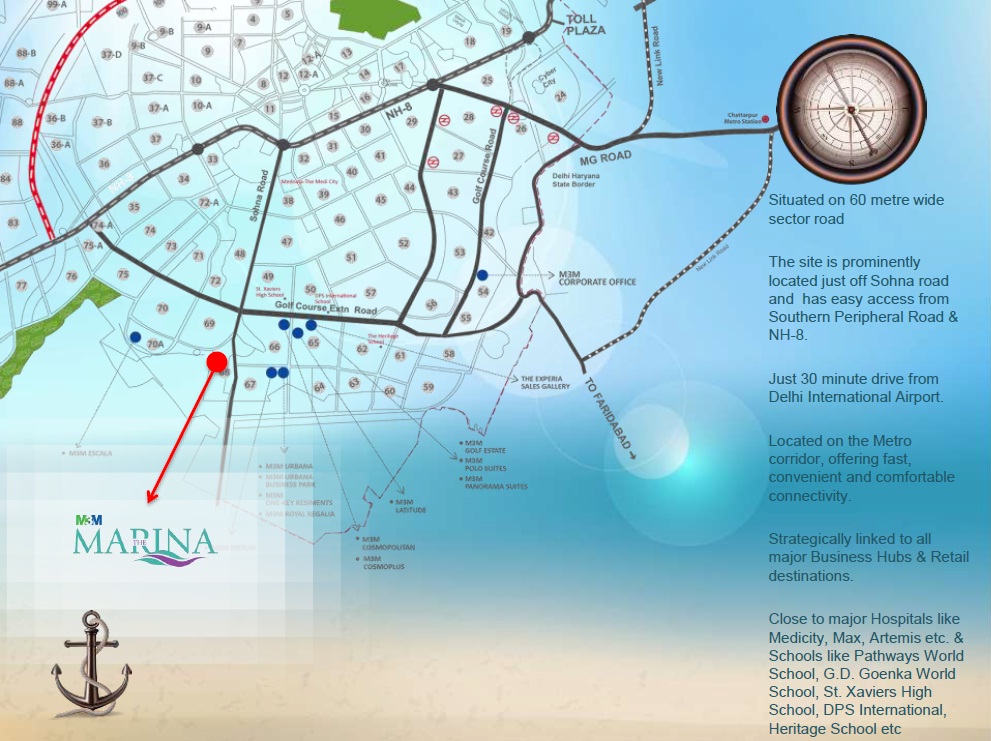 Nestled amidst serene and scenic surroundings, with a panoramic view of the Aravalli Hills, Marina  are strategically located in close vicinity of Gurgaon's premium Golf Course Extension road.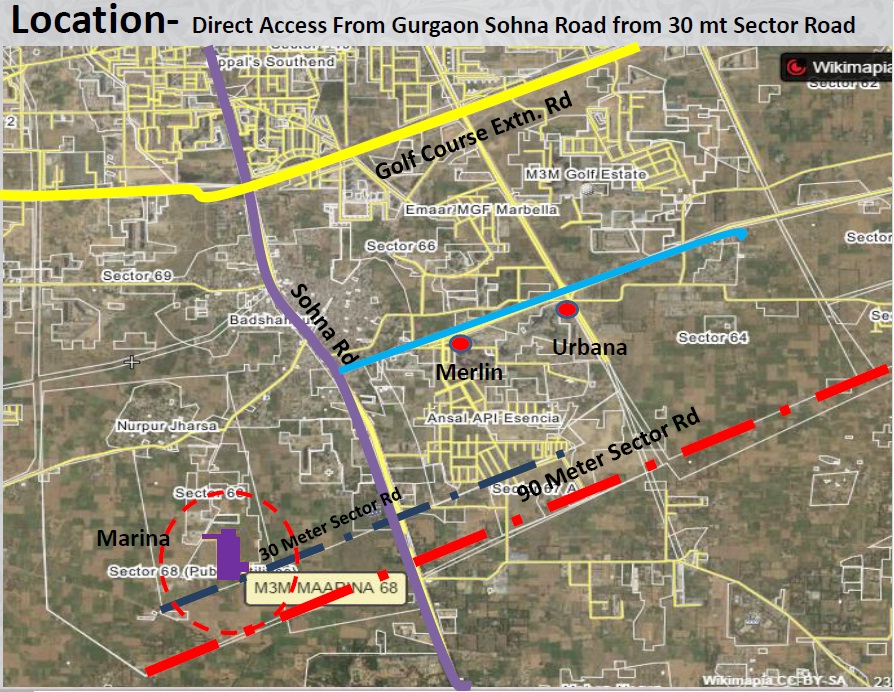 Connectivity Advantage
  Easily accessible from NH-8 and the Golf Course Extension road,M3M Marina is strategically linked to all the commercial and business hubs of Gurgaon.Within 30 minutes driving distance from the international airport; It is close to everything you need and yet far away from it all.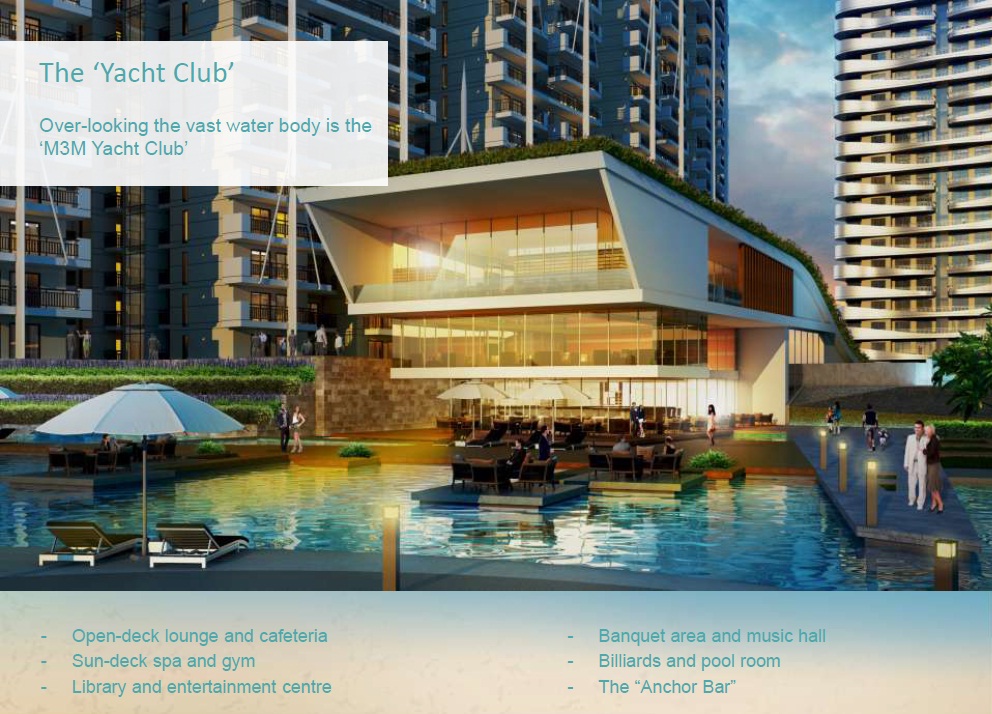 Facilities and Amenities
 Breathe easy and soak in the freshness; cherish the inspired views of life along an expansive Central Park with landscaped greens and water bodies. Feel the comfort of living within an environment that offers space as well as security for your family to grow.
 Landscaped Gardens |  Recreational areas | Children's Park | Convenient retail |  Streetscaping
State-of-the-art health care | Schools and Creche | 24×7 civic facilities | Community Centre | Perimeter security
World class spa lounge |  Multi-cuisine restaurant & bar | Amphitheatre
Ultra modern health club | Swimming pool | Jogging tracks
Unit Sizes:
2 BHK- 1304 sq.ft | 3 BHK- 1595 sq.ft, 1692 sq.ft & 1914 sq.ft
Masterplan
Floor Plans
Specifications

Price:
BSP: INR 7050/sq.ft | PLCs: As Applicable
Car parking: 5 Lacs per bay (1 car park mandatory with 2BHK and 2 car parks mandatory with 3BHKs)
Club: 3.5 lakhs | EDC/IDC: 430/- psqft | Electricity Installation Charges: 45/- psqft
Power Back-up Charges: 40/- psqft | IFMS: 125/- psqft
MARINA COST SHEET – Click to Download
Payment Plan
MARINA SUBVENTION UPDATE 18 3 15
      Contact for Exclusive Offers and Confirmed Bookings