Kolte Patil 3 Jewels Pune: The largest gated community on Katraj road well within Pune city limits.
1, 2 and 3 BHK starting from 40 Lacs* (All Inclusive)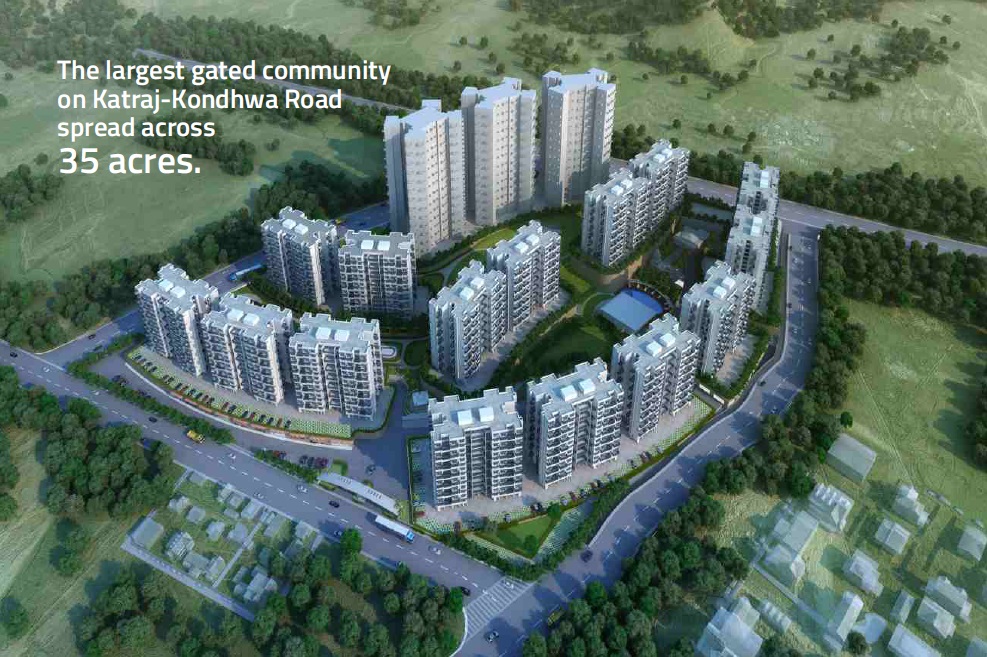 Touted as the second capital of Maharashtra, Pune holds unfathomable growth potential. That's why,Pune's largest developer Kolte-Patil Developers Ltd. Presents a project that can be your gateway to prosperity.Coming up near peaceful but well connected Katraj Road,Three Jewels enjoys complete social infrastructure and excellent connectivity to all important parts of the city. Spread across 35acres,it features 1,2 and compact 3 bedroom apartments and excellent lifestyle amenities.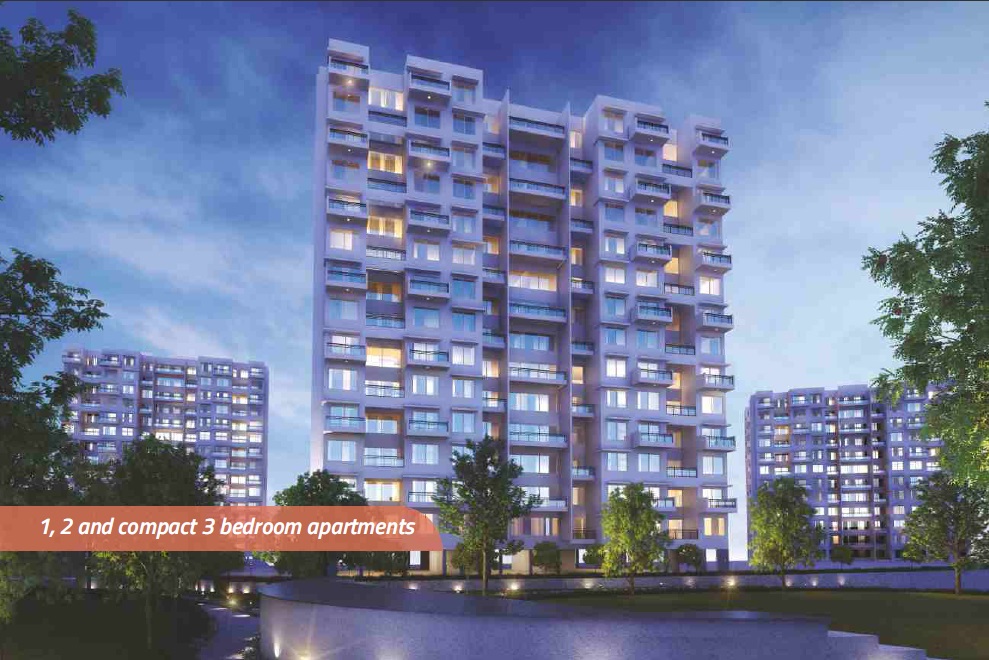 1 BHK – 625 sq. ft. (58.08 sq. m.)
2 BHK – 1000 sq. ft. (92.93 sq. m.)
3 BHK – 1300 sq. ft. (120.81 sq. m.)
Three Jewels is a home for everyone who wants to enjoy the benefits of living in a city without having to put up with the chaotic life. Homes, amenities and serenity; here, you will have everything you need to enjoy a life complete in every sense.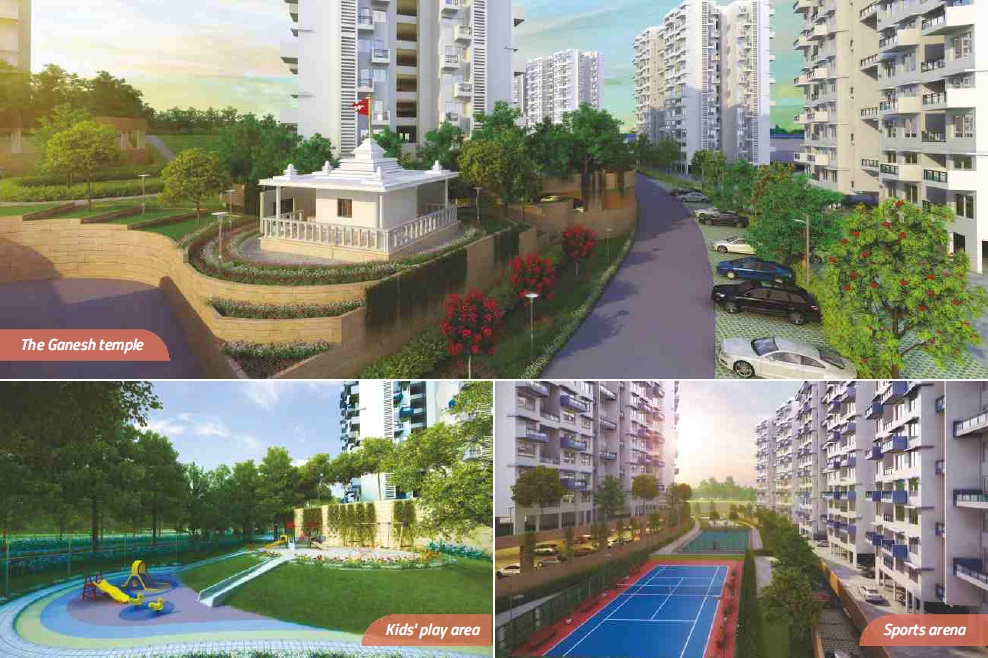 To let you breathe free and be one with nature, we have reserved more than 50% area of the project for open spaces, amenities and gardens. Every home gets beautiful views of the amenity space or surrounding majestic hills.
Location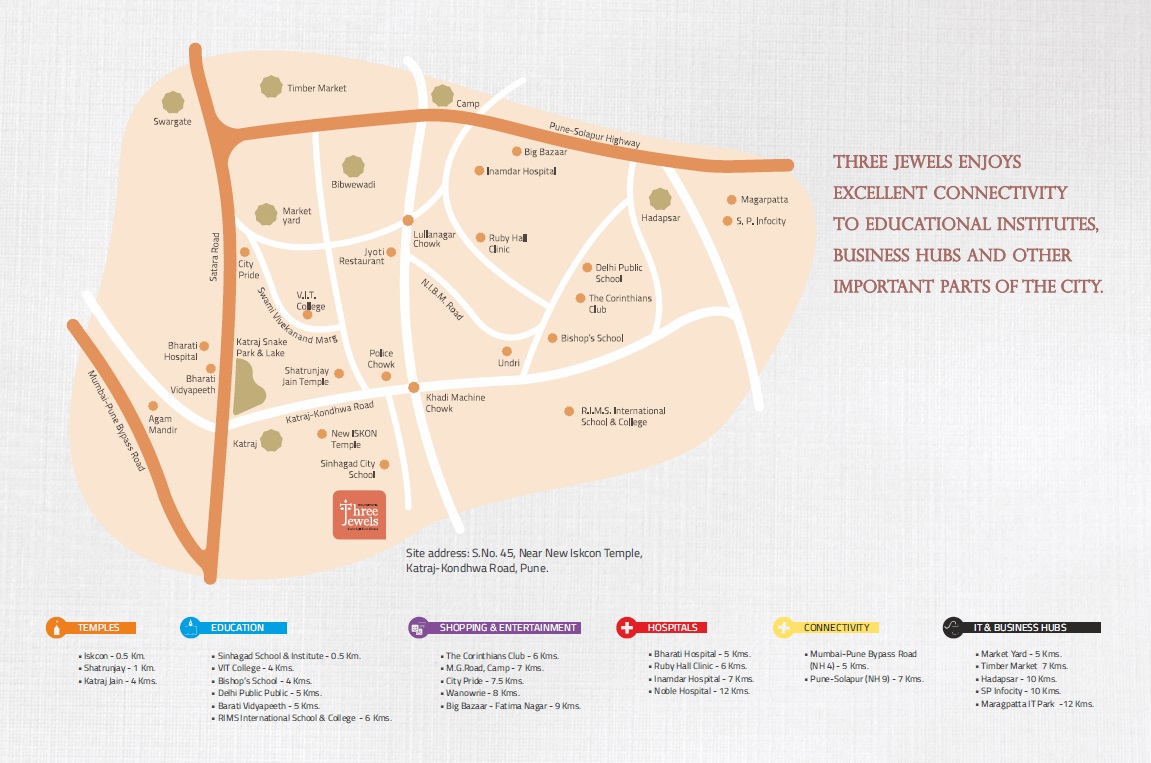 Three Jewels Enjoys Excellent Connectivity to Educational Institutes,Business Hub and other important parts of the city
Temples
Iskcon – 0.5 Km | Shatrunjay – 1 Km | Katraj Jain – 4 Kms.
Shopping & Entertainment
The Corinthians Club – 6 Kms | M.G.Road, Camp – 7 Kms
City Pride – 7.5 Kms | Wanowrie – 8 Kms
Big Bazaar – Fatima Nagar – 9 Kms
Education and IT & Business Hub
S.P. Infocity – 20 mins | Bharati Vidyapeeth – 15 mins
Unique Management Institute – 5mins | Bishop's School – 20 mins
Delhi Public School – 15mins
Hospitals
Bharati Hospital – 5 Kms | Ruby Hall Clinic – 6 Kms
Inamdar Hospital – 7 Kms | Noble Hospital – 12 Kms
Connectivity
Mumbai-Pune Bypass Road (NH 4) – 5 Kms | Pune-Solapur (NH 9) – 7 Kms