Kolte Patil 24k Sereno Pune – Premium 2 and 3 BHK Apartments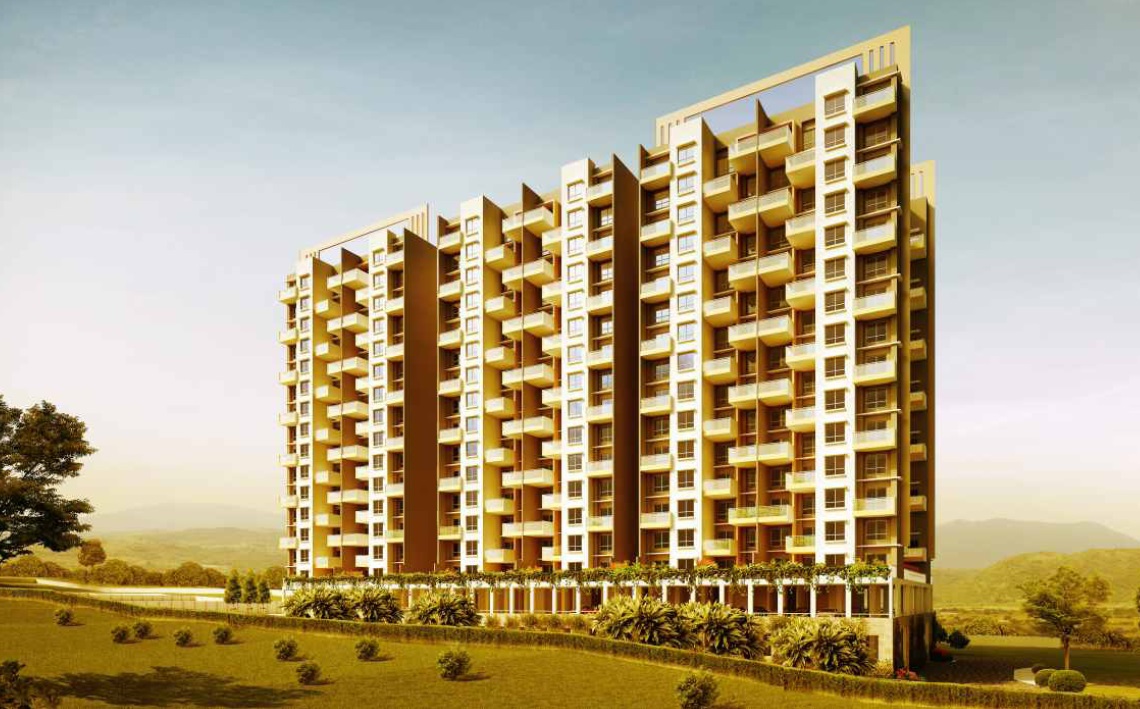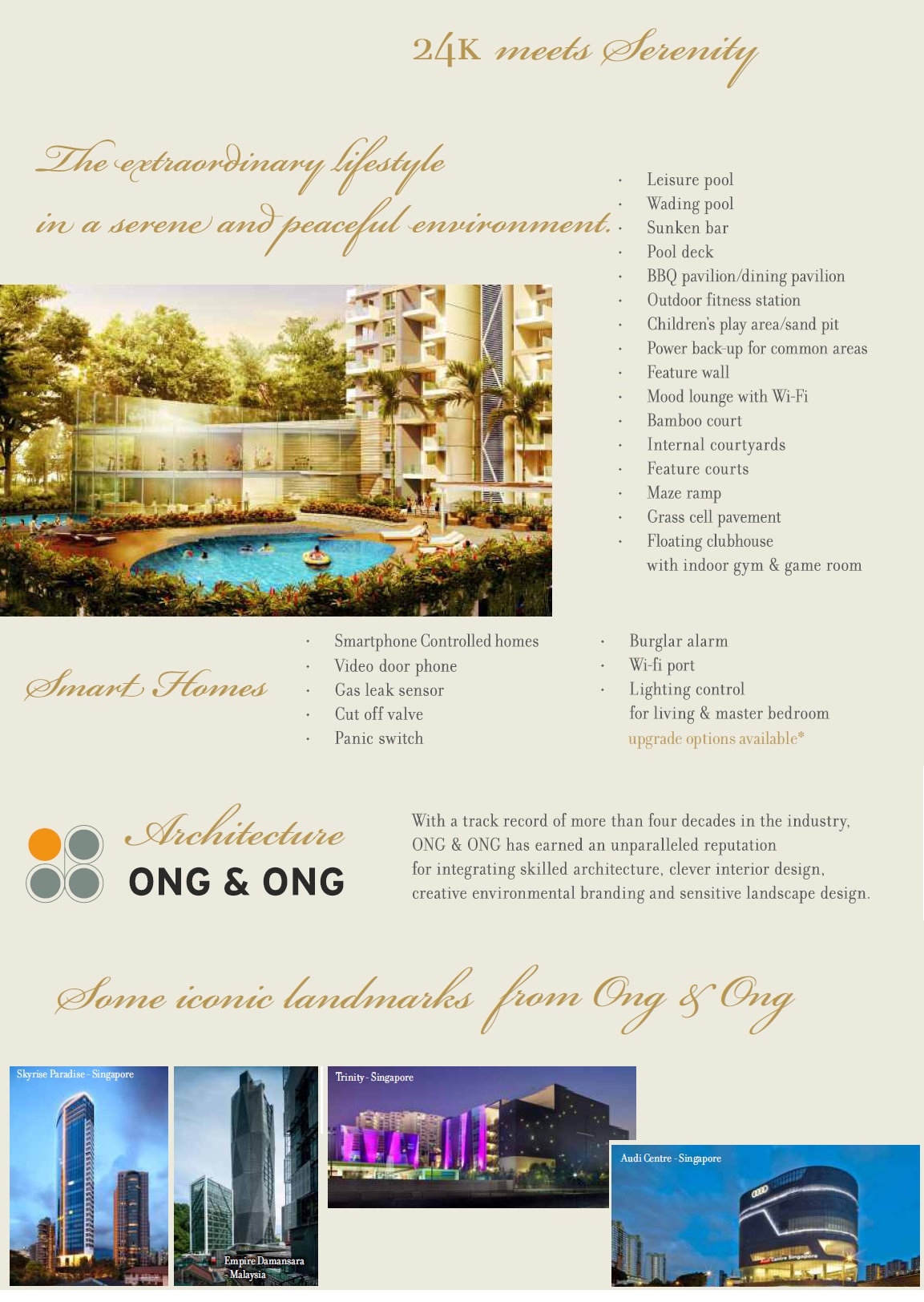 You can start living here the moment you get the keys. Or rather, the smart card. From exclusive fittings to white goods, we have taken care of everything. Your home comes loaded with every imaginable amenity and a few unimaginable ones too.
Thought Principles: Every small detail of a 24K home is laboured till it's perfect. And then, we labour it more. Design, Thinking and Planning is reflected at every stage of crafting a 24K project. These are homes created with passion and commitment. The only aspect where we don't take any efforts is actually selling them
Global Benchmark: For 24K, Global Benchmarks are a good starting point. In every aspect, be it materials, processes or design details, we start from the best that is available and then give it the 24K touch.
Sustainability certification benchmarked to Green Building Councils
Construction quality benchmarked to ASTM International (American Standard)
Electrical materials including switches and wired benchmarked to British Standards
Design Customisation & Counselling: Your 24K home will truly be bespoke. You can choose from 3 distinct interior styles and then customise them with your precious personal touches. Alternatively, you can let your creative juices flow and do it on your own. In this case too, 24K will extend all the support in terms of resource and materials sourcing. Either way, you won't have to start building your home all over again once you move in.
Development Partners: A 24K home is truly an object of desire. Our development partners, handpicked of course, turn our 24K vision into reality. They are the best in the world. Because 24K deserves nothing less.
ANC LLP, Dubai for construction and execution
B+H Singapore for architectural services
24K Life: 24K homes are conceived around you. They take care of everything you need and more. 24K life is not just about your 24K home. It's also about the labels you shop, spa you rejuvenate at, club you network at, gymnasium where you stay fit, et al, in 24K style of course.
24K Edition: Customised everything. From white goods to home automation, everything inside your home is exclusive and limited edition. 24K lifestyle standards surpass the best in the world. A privilege earlier enjoyed only by the kings, and that, hasn't changed much.
Exclusive 24K series CP and sanitaryware
Exclusive tie-ups for appliances and gadgets
Tic-Tac-Toe Pre-Schools and Day Care Centres
Branded retail
24K clubs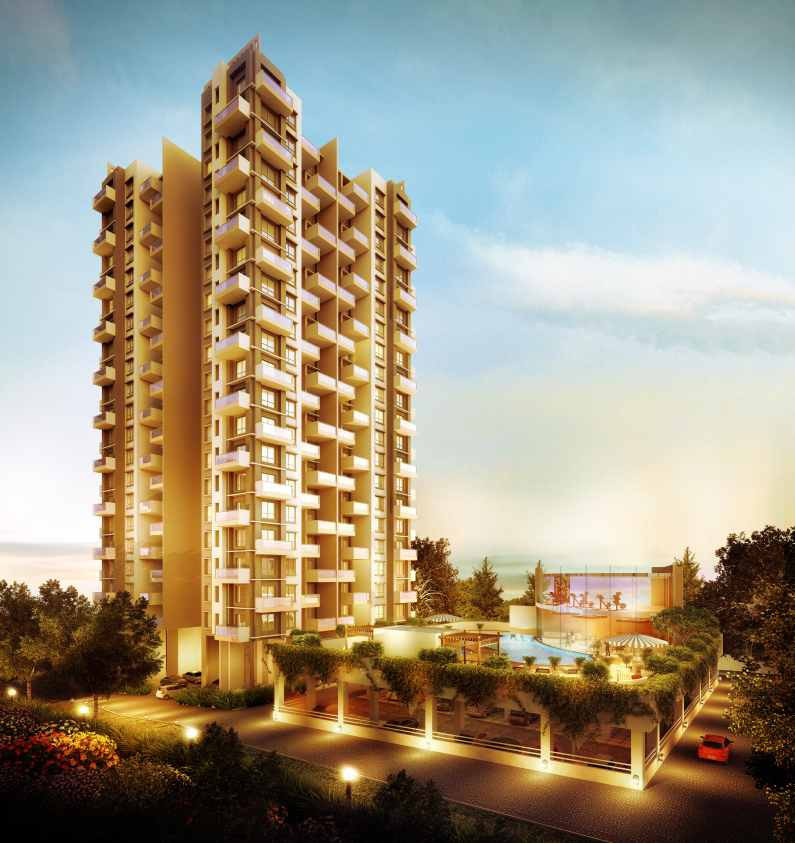 All 24K homes feature proprietary, cutting edge automation and electronic systems designed for 24K. You can adjust AC temperature, raise or lower the curtains, see who's ringing the bell, switch-on or switch-off the lights, select who will enter your home or call the elevator, all while you are sitting on the couch. You still have to press a few buttons, but we are working on that.
Technology
Building Management System
Parking Management System
Home automation
Motion sensors
Wi-Fi enabled homes
Other technology enabled services
Security And Safety
A 24K home is the most prized possession one would have. Multi-level security on campus makes it absolutely safe for your kids, elderly and even the home. So advanced and thought through, it's something that even a bank vault would look up to.
Common area surveillance
3 tier security provisions
Security layout
Video door-phone
Gas leak detectors and panic switch
Biometric door lock for main door
Location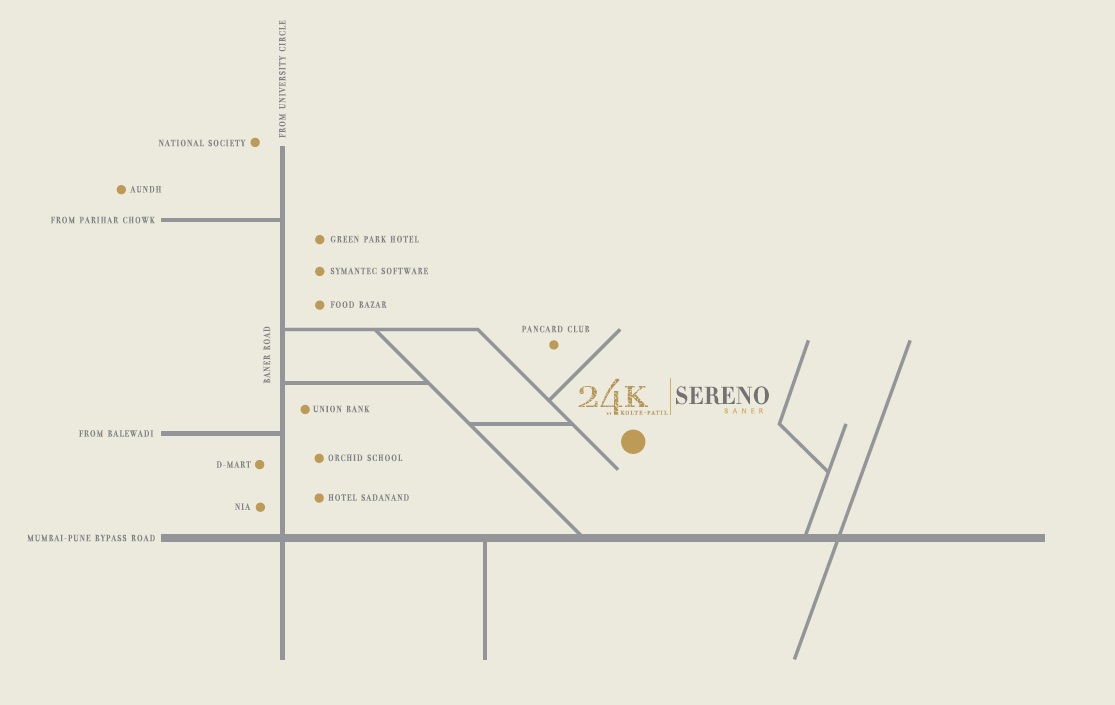 Sitemap

Floor Plans


Specifications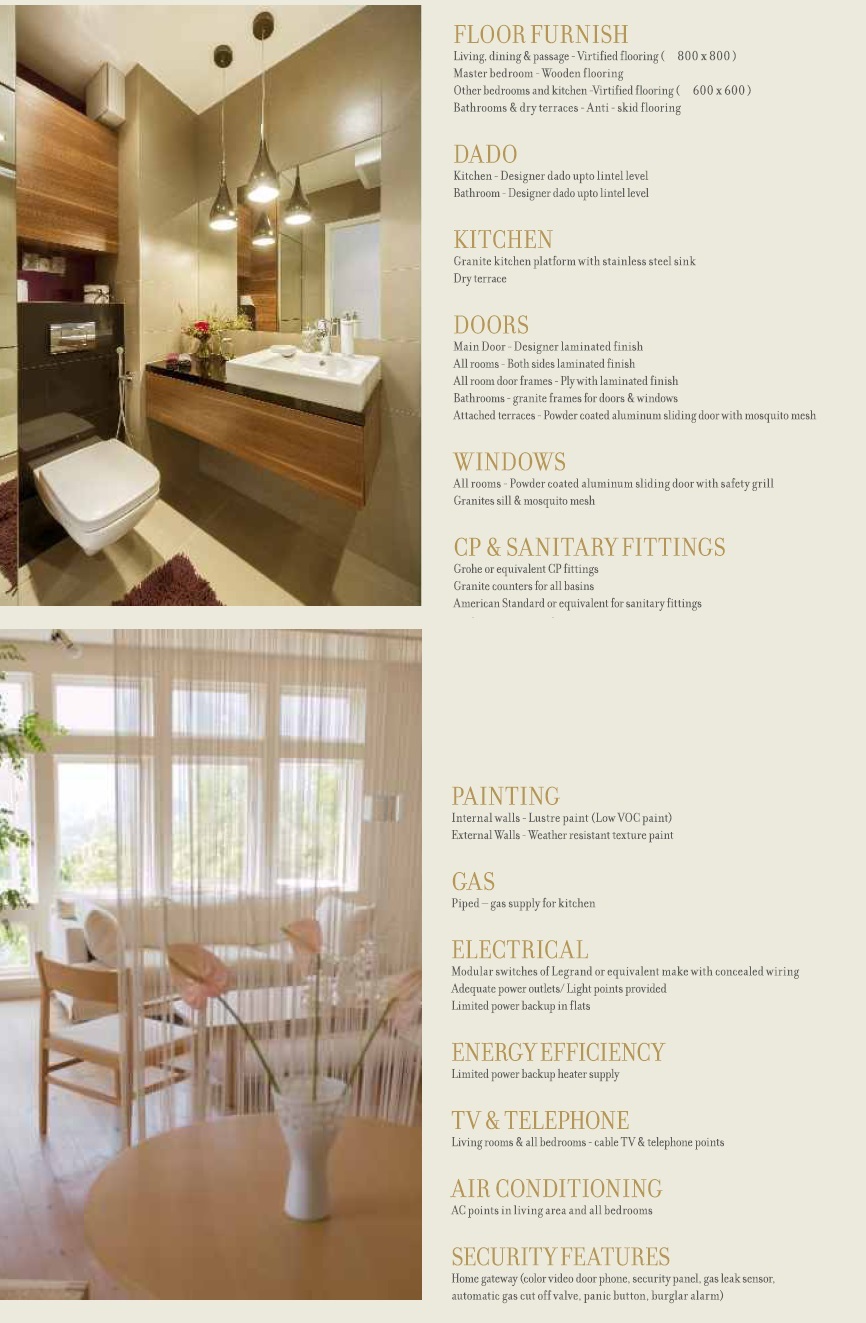 Building Technology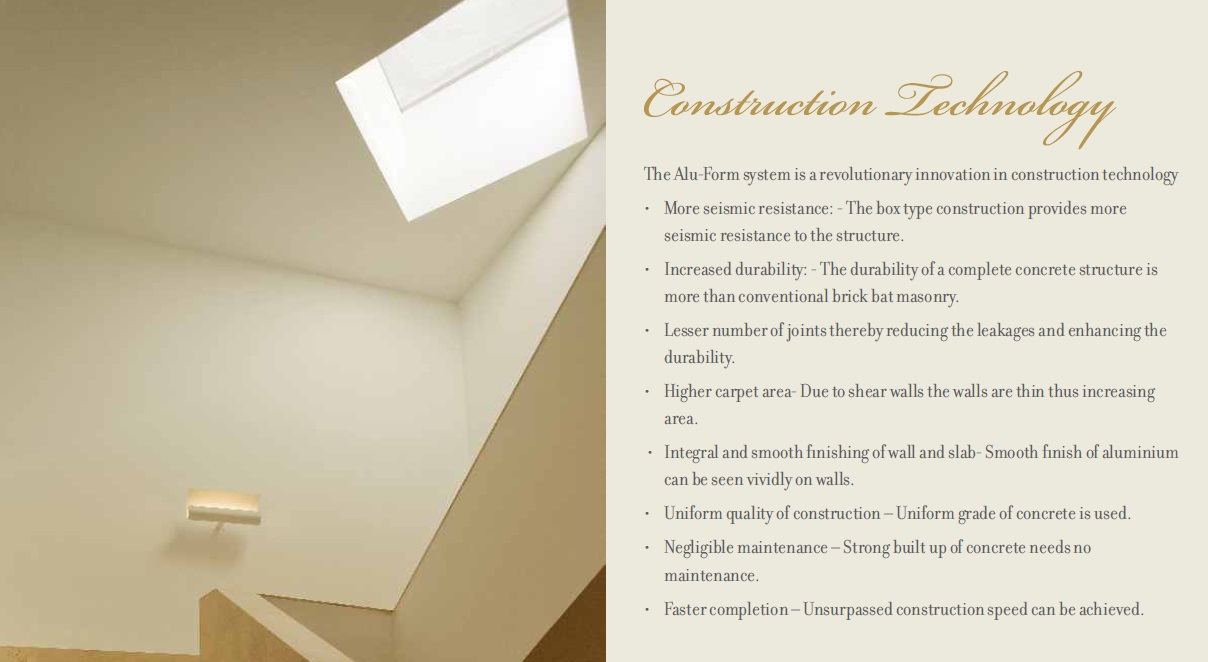 Kolte Patil 24k Sereno Pune: Rest everything is bold and in Black & White. All permissions are taken beforehand and every certificate is provided on time. Customer service is taken to a new level with property management, facility management and what not. Because once you are a 24K customer, you can expect everything 24K.
Transparency
Before Construction
All permissions taken before commencement of work and registration of apartments
During construction
Live feeds from the site
Periodic interaction between patrons and the 24K team about the development
Possession
Compensation with interest in case if project gets delayed for non force majeure reasons
Track record of delivering more than promised
Post Possession Services: Before you enter your home, all user manuals, contact lists and a detailed area guide is handed over to make sure your settling in is smooth and hassle-free. Because, we would rather have you explore your home, than hunt for a grocer around.
Concierge services
Doctor-on-call
Event management services
Grocery-on-call
Relocation services
Facility Management: Things to forget may be forgotten now. 24K lifestyle is spending time on more important things like pondering over a piece of art or coordinating the wardrobe for the next season. The nitigrities will never ever inconvenience you as they will be handled by our experts.
Professional, multi-layered security services
Housekeeping services
Technical upkeep division
Common area management
Property management and administration services
NRK (Non resident 24K) Services:24K residents are the citizens of the world. That's why we provide a host of services that make sure the home stays prim and proper when they are away conquering the world.
Building Management Services
Administrative services like bill payments
Lease management
Estate management services
Contact us for Exclusive offers and Confirmed Bookings