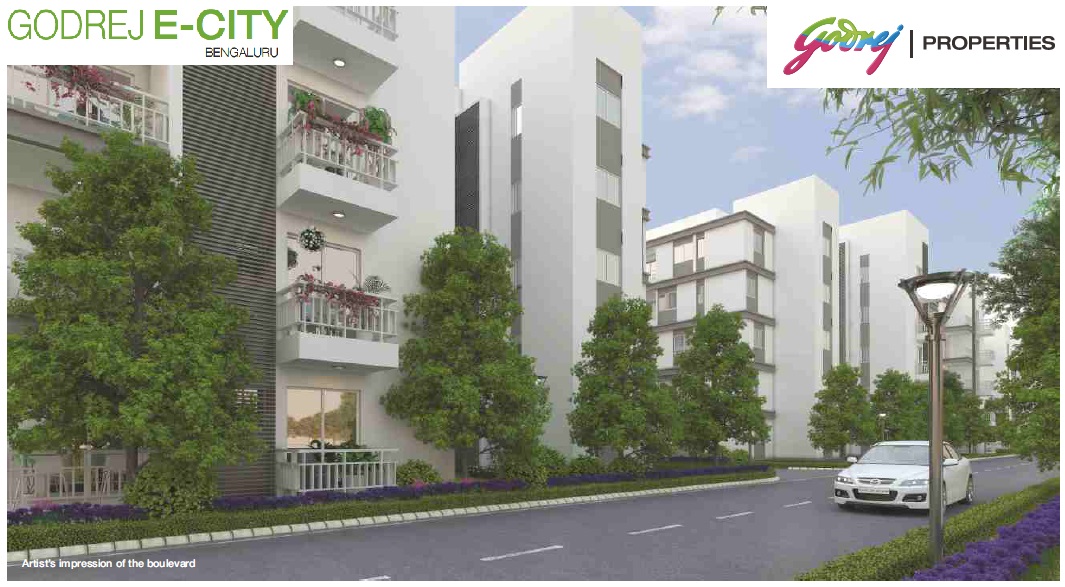 Godrej E-City is low rise development located in Electronic City Phase-1, with close to NICE road and elevated expressway on Hosur Road.
The project is spanned over 3 phases & after the grand success of Phase-1 and Phase-2, Godrej has come up with Phase-3 which is spread over 15 acres approx. comprising 840 apartments of 1, 2, 2.5 and 3 BHK apartments, ranging from 638 sq. ft. to 1,652 sq. ft.
Major junctions like Sarjapur Outer Ring Road and Silk board is well accessible through the well-developed road network. IT, ITes, Industrial work places like Infosys, Wipro, TCS, HCL, Bomassandra industrial area and Sipcot Industrial area, are located in the vicinity thereby making the location a vibrant economic hub for Bengaluru.
It seamlessly integrates smart design, contemporary living and sustainability, blurring the boundaries between architecture and nature into one landscape element. As you enter, a beautiful tree-lined main avenue welcomes you, leading on to the 5 storey buildings surrounded by green open spaces covering 70 percent of the development. The pedestrian-friendly garden thoughtfully designed to restrict vehicular movement to enjoy a carefree and refreshing walk.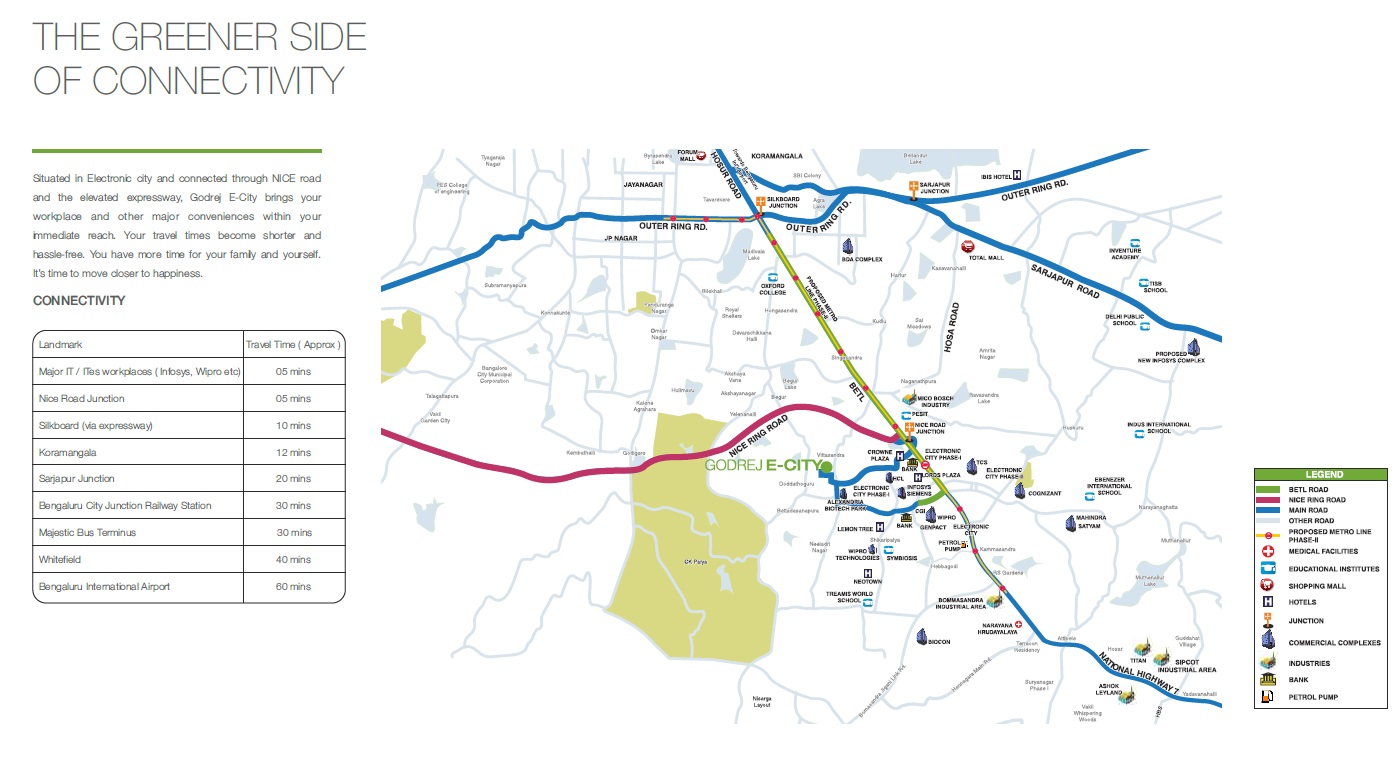 It indulges you in the luxury of space. The well-designed layout, efficient spaces, attached terraces and balconies ensure that there's plenty of fresh air and natural light to brighten your life. All Bathrooms with modern fittings and fixtures, 3 BHKs with large kitchens / utility areas. Separate living and dining spaces for privacy, Attached balconies to the living room and master bedroom, Large attached terraces for some apartments, Balconies with sliding glass doors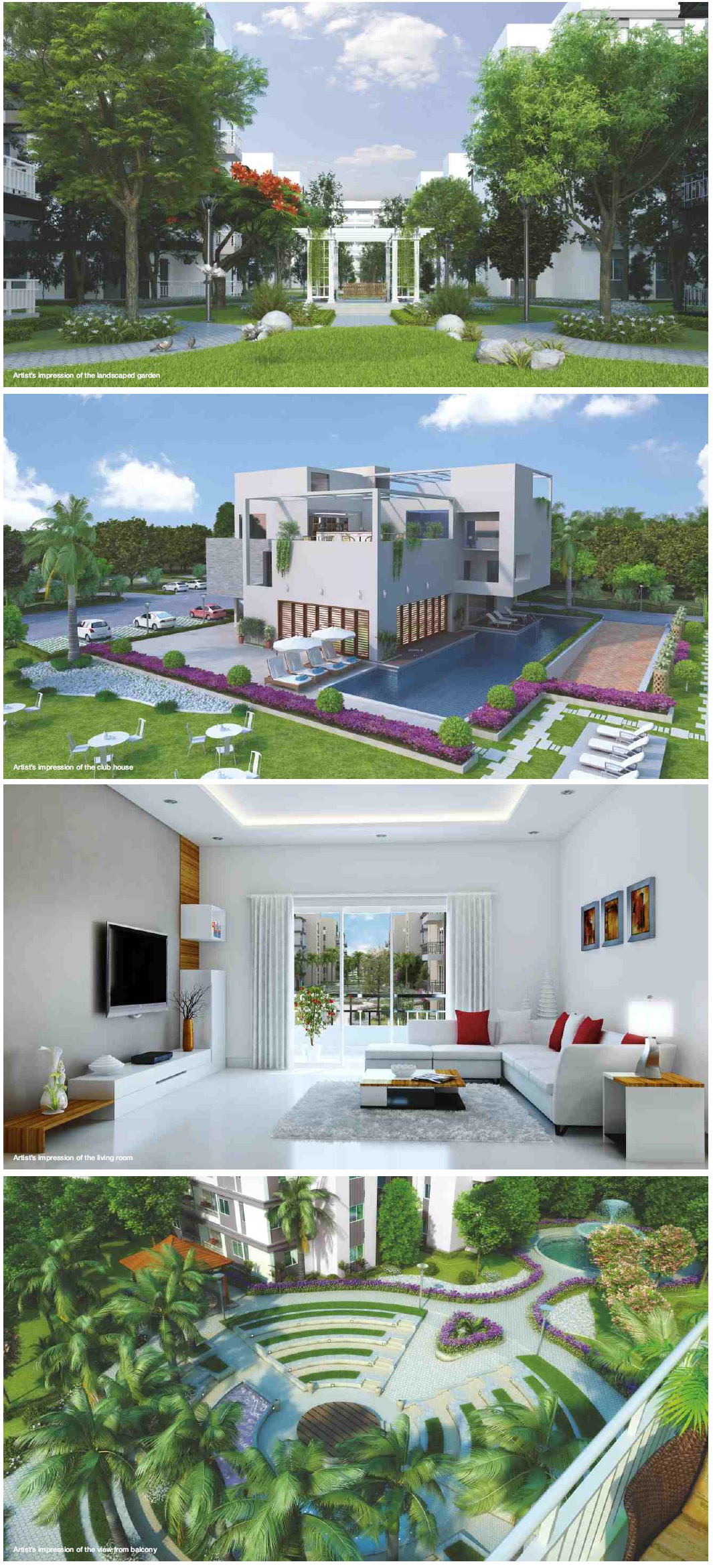 Its a testimony to Godrej's long standing commitment towards sustainable living.
SUSTAINABILITY FEATURES : 100% rainwater harvesting, Highly recycled construction materials, Smarter design for optimum daylight and cross ventilation, Use of low VOC paints, Energy efficiency with solar water heaters, Electric car charging facility, Grey water treatment, Water efficient fixtures, Planned for differently abled, Hydrogel usage to reduce water irrigation, Plantation uses native species and local ground covers. Design of swales to collect