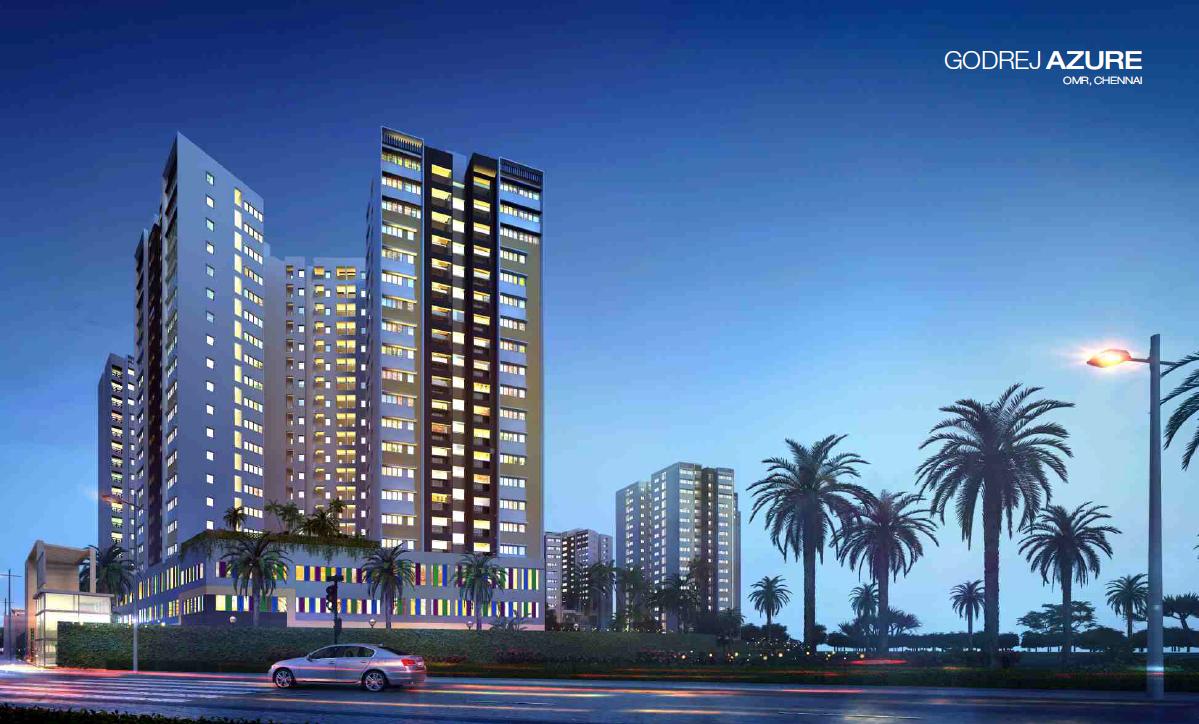 Project Name: Godrej Azure
Location: Padur, OMR in close proximity to ECR and IT Parks
Land Area: 8.337 Acres
No. of Towers: 12
Configuration:  Tower 1 (Jade) & Tower 1 A (Emerald): Stilt +2 + 16 Floors with 2/3 BHK – 4 Units on each floor.
Tower 2 (Pearl): Stilt +2 + 16 Floors with 2 BHK – 10 Units on each floor.
Amenities: Gymnasium, Half basket ball court, Indoor games, Party hall, Swimming pool, Ample commercial space of 40,000 sqft, Reticulated piped gas, STP, WTP & organic waste converter, Public Terrace of 12,000 Sq.ft
Location
Old Mahabalipuram Road, more commonly referred to as OMR, has become the IT hub of Chennai. The 20 km stretch from Madhya Kailash to Siruseri has six lanes on either side with bus bays provided at 24 points on both sides to ensure easy com mutability on the stretch. In addition, the 2-km stretch connecting OMR with East Coast Road has also been improved, ensuring a good link between the two highly flourishing areas. OMR houses IT majors such as Infosys, TCS, Wipro, Satyam, Flextronics, and Cognizant to name a few.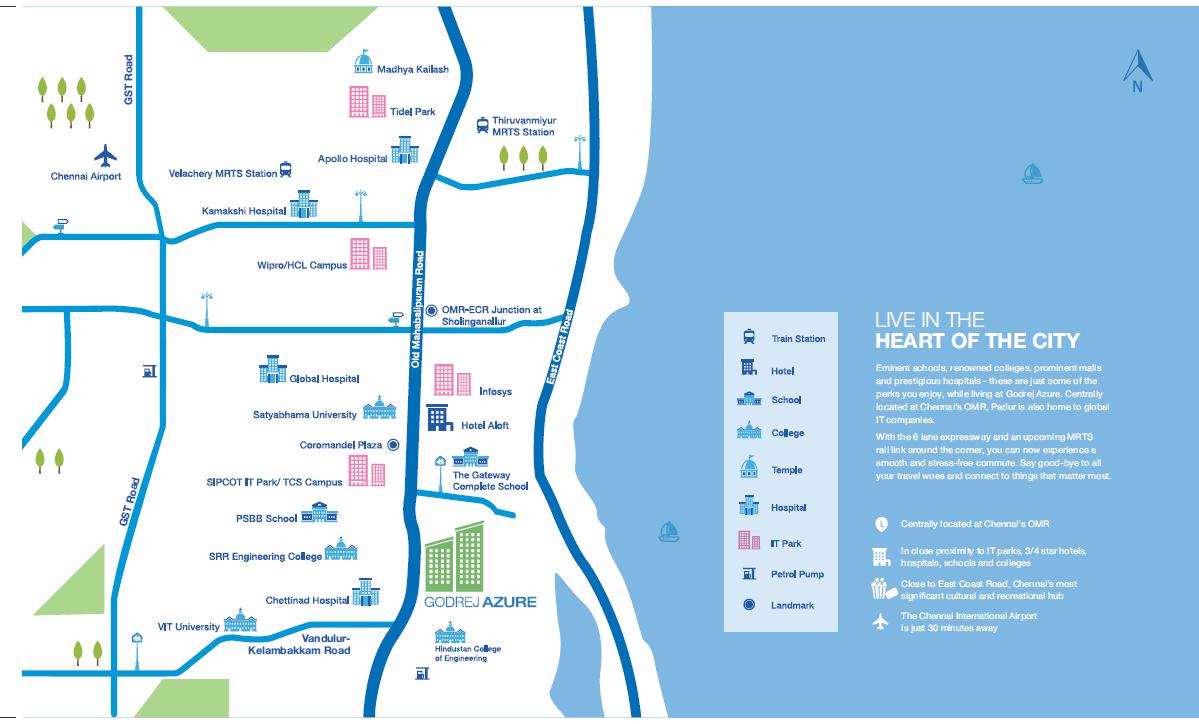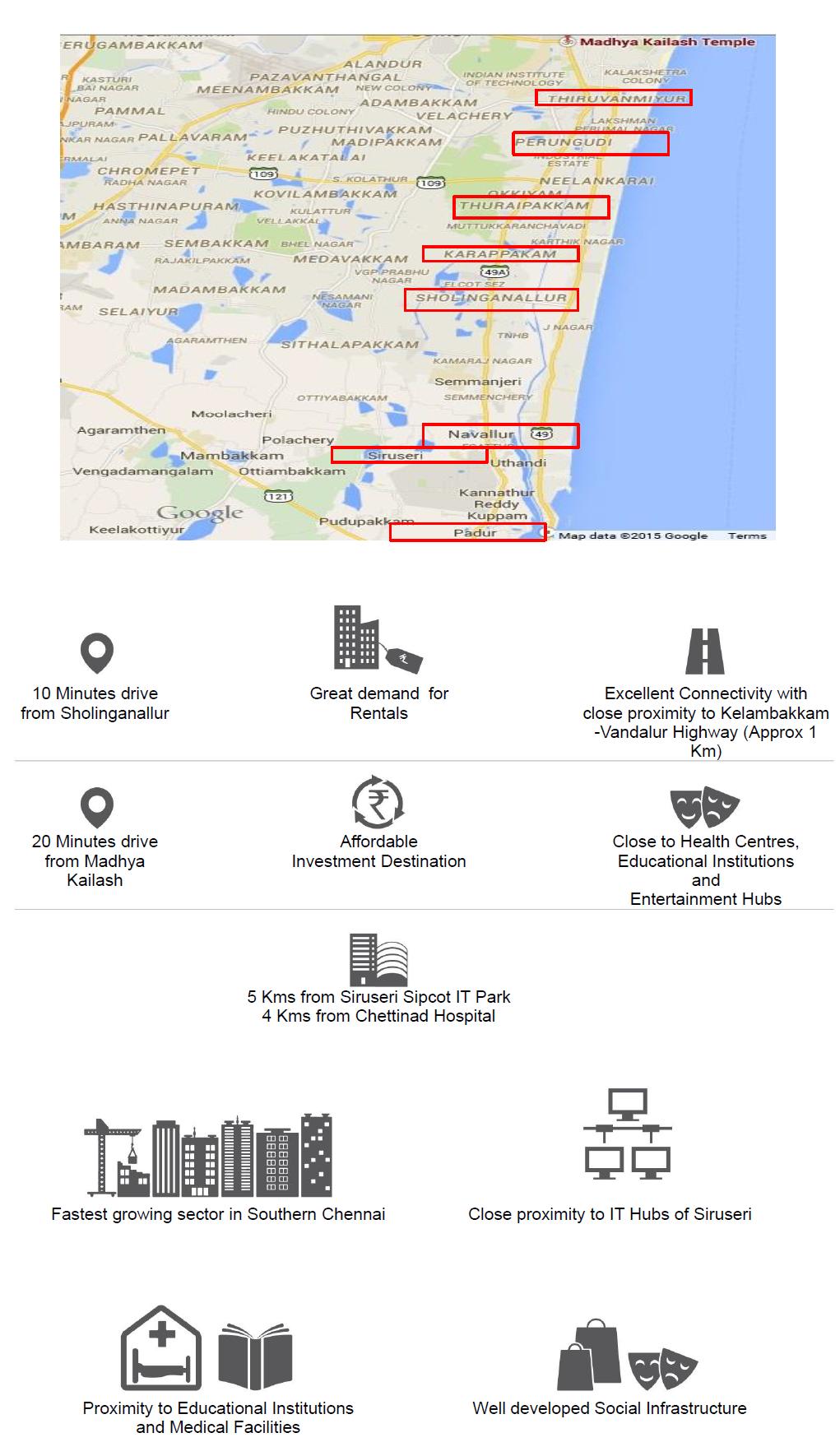 Features:
Unhindered views for each apartment | Excellent location and great connectivity
60% of the apartments are Vaasthu compliant | Excellent day light and ventilation for all units
Lavish clubhouse with all amenities and retail spaces for convenient living | Abundant greenery
Exclusive commercial space | IGBC green rated project (Applied for certification)
Ample open spaces (80%) Approx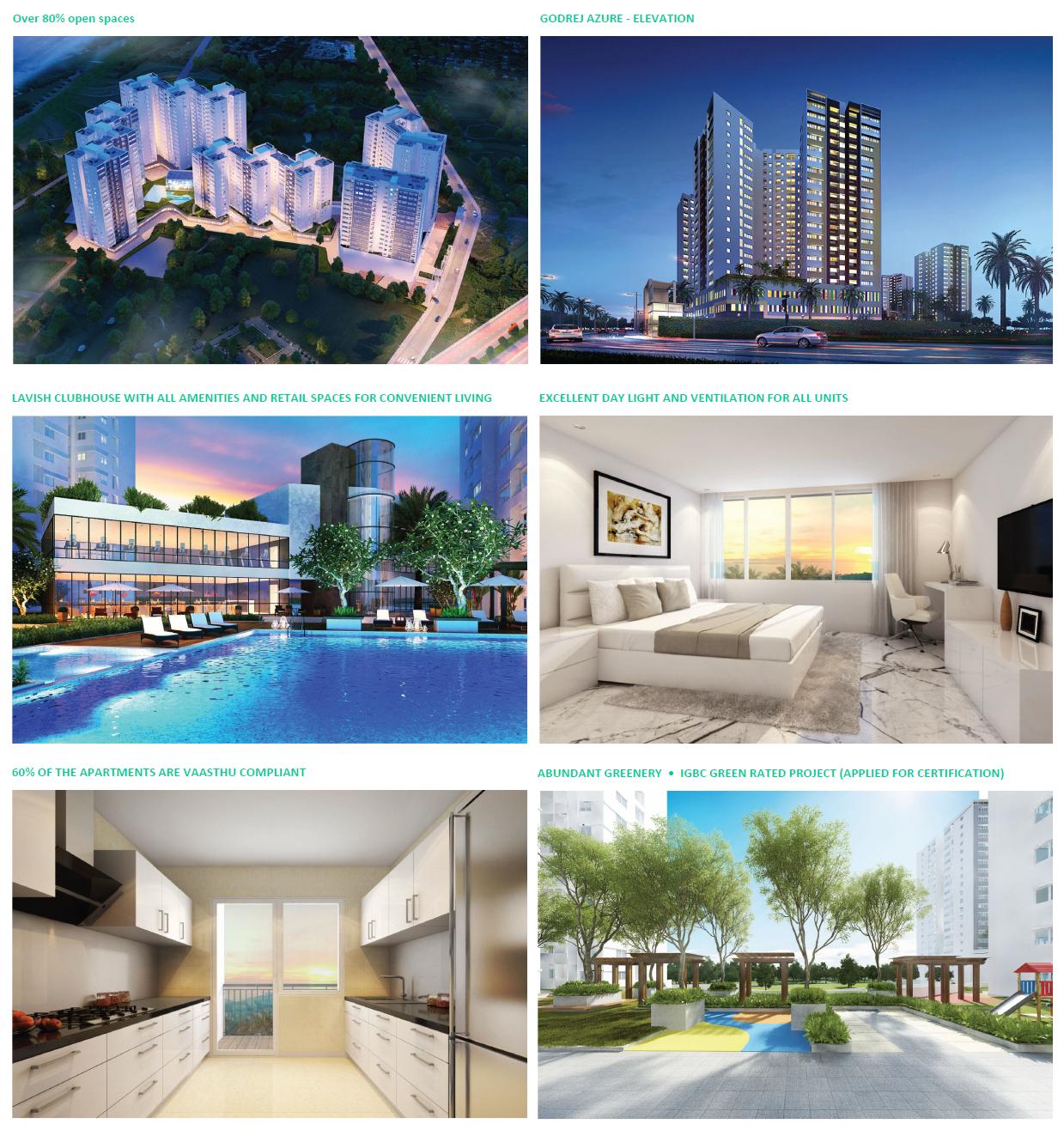 The following towers are now open for booking in phase 1:
Tower 1 – Jade | Tower 1A – Emerald | Tower 2 – Pearl (offering exclusive Compact 2 BHK residences)
Tower 1 – Jade ( 4 Apartments per floor )
Flat No. 1 – 2 BHK | Flat No. 2 – 3 BHK | Flat No. 3 – 3 BHK | Flat No. 4 – Compact 3 BHK
Tower 1A – Emerald ( 4 Apartments per floor )
 Flat No. 1 – Compact 3 BHK | Flat No. 2 – Compact 3 BHK | Flat No. 3 – 2 BHK | Flat No. 4 – 3 BHK
Tower 2 – Pearl ( 10 Apartments per floor ) – Exclusive Compact 2 BHK
Sitemap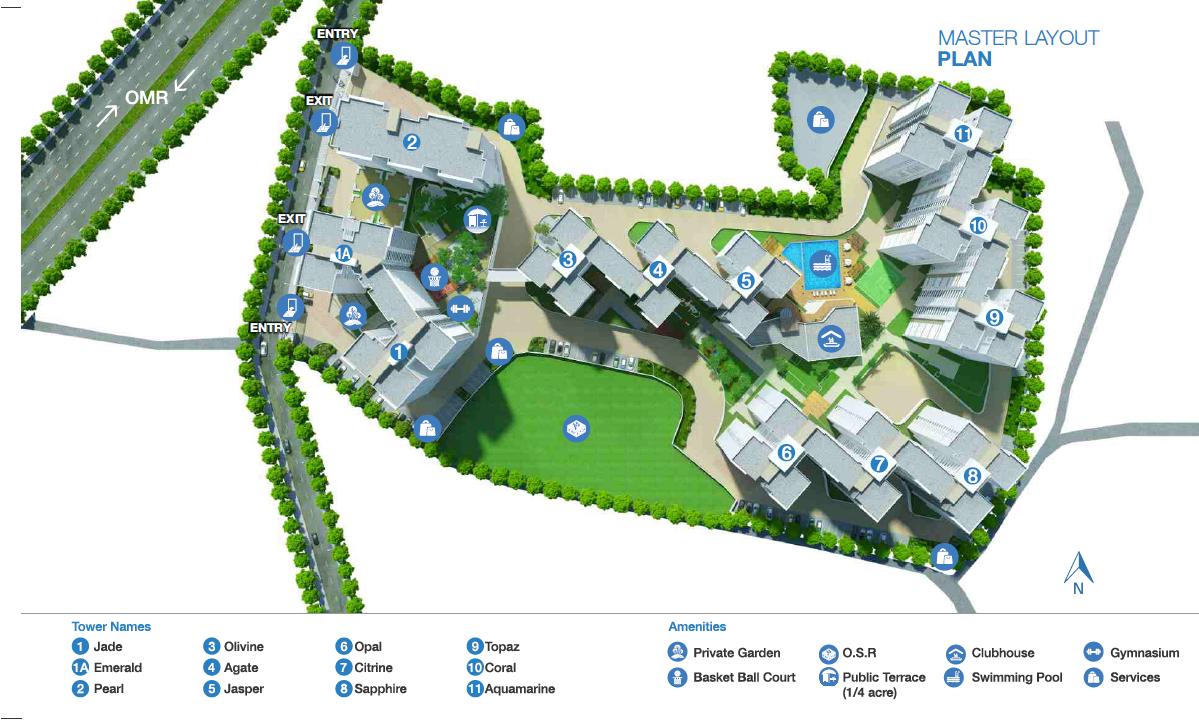 Floor Plans


Availability and Pricing

Payment Plans
Payment Mode:
•Initial Booking Advance of Rs.1 Lakh by Cheque
•Undated Cheque to be collected in favour of "SSPDL GREEN ACRES LLP"
Contact Us at +971529578280 for Exclusive Offers & Confirmed Bookings