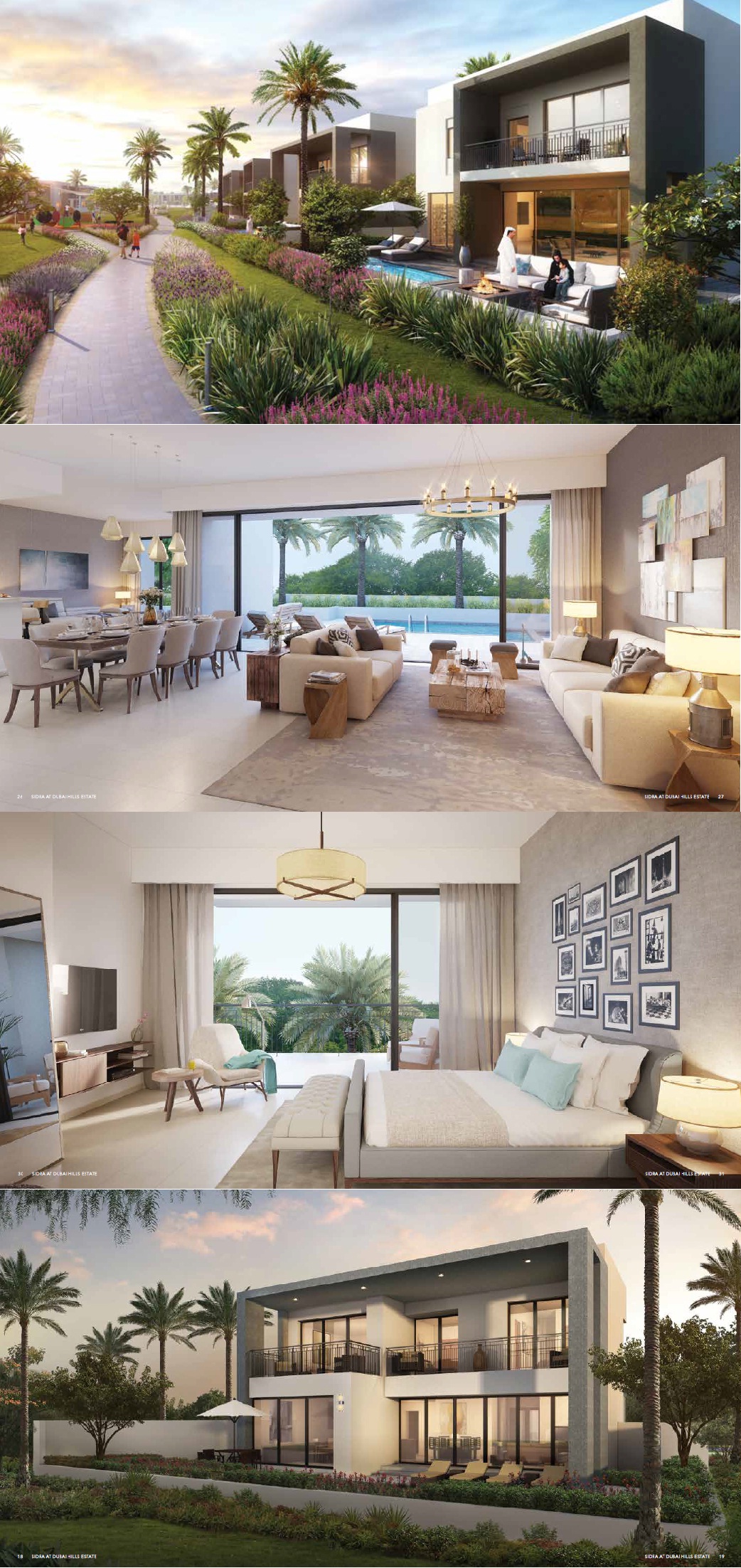 Emaar SIDRA at Dubai Hills Estate – a community of premium villas, is the latest addition to Dubai Hills Estate. These elegant homes are designed exclusively for those with a taste for contemporary living. The five types of villas range from 3102 – 4183 sq. ft. & offer 3 – 5 bedrooms. Everything you could need and want for the best of lifestyle is within the community. This is where convenience meets you at the comfort of your home.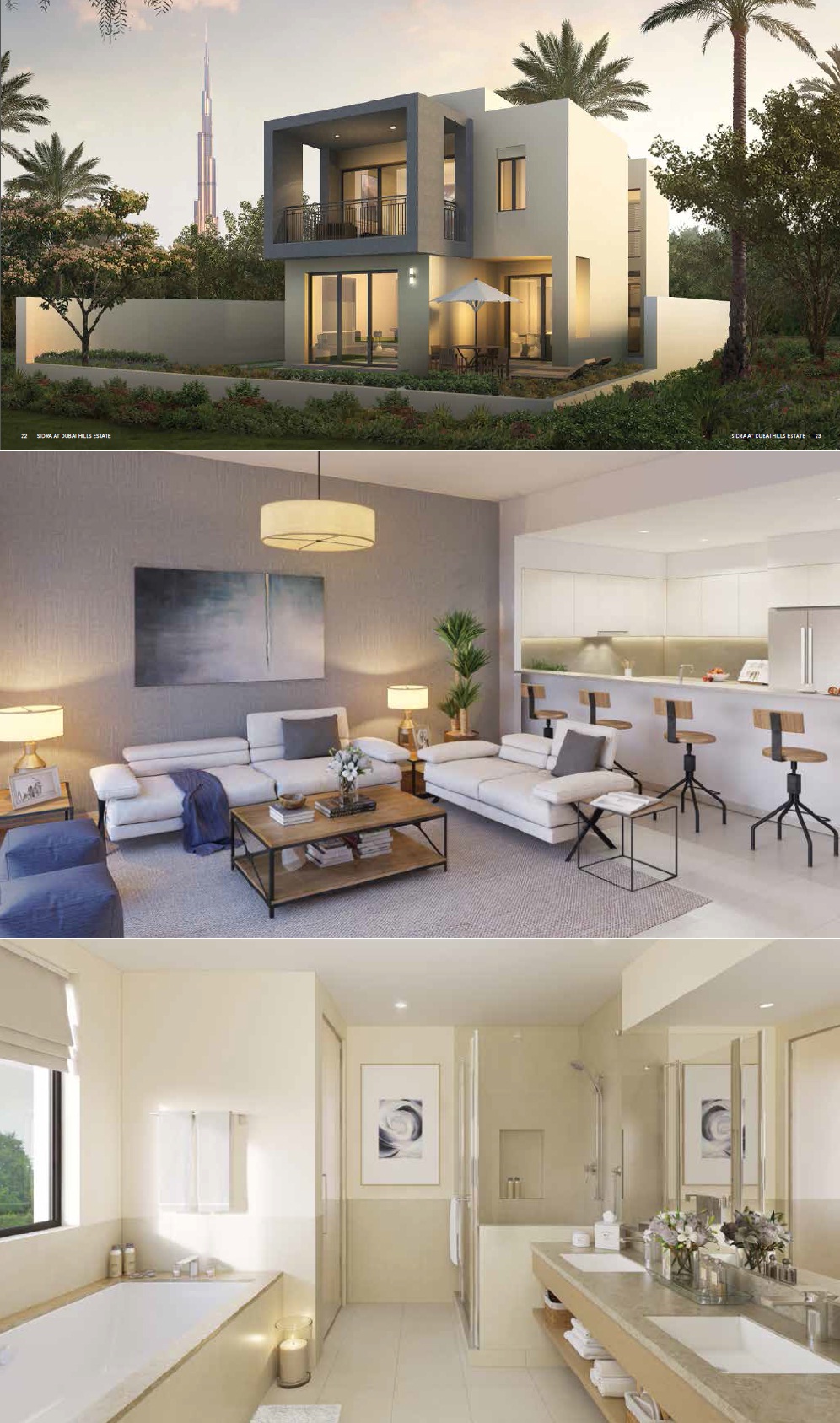 Location
About Dubai Hills
A joint venture between Emaar and Meraas Holding, Dubai Hills Estate is a mixed-use development with a series of unique neighbourhoods set around an 18-hole championship golf course. Envisaged as a premium lifestyle community, Dubai Hills Estate is a new city within the city development by Emaar Properties and Meraas Holding.
Set on prime land, spanning over 11 million sq metres, Dubai Hills Estate master plan features vast stretches of landscaped parks and gardens, winding walkways, and extensive open areas. A rejuvenating getaway in the heart of the city, Dubai Hills Estate has elegantly designed neighborhoods set around an 18-hole championship golf course.
The stylish Dubai Hills gated villa community in the project offers customers the opportunity to design their own luxurious homes.
Building on Emaar's credentials of developing integrated communities, Dubai Hills Estate will feature an iconic commercial center, high-end retail centers, as well as low-rise and mid-rise residences, hotels and serviced hotel apartments. Adding to the convenience of residents, are educational institutions, healthcare facilities and mosques.
Designed to the highest standards of sustainability, Dubai Hills Estate will significantly contribute to the economic and social development of Dubai. It will also boost the tourism sector of the city, with its array of leisure amenities complementing MBR City's objective of boosting family tourism.
Master Plan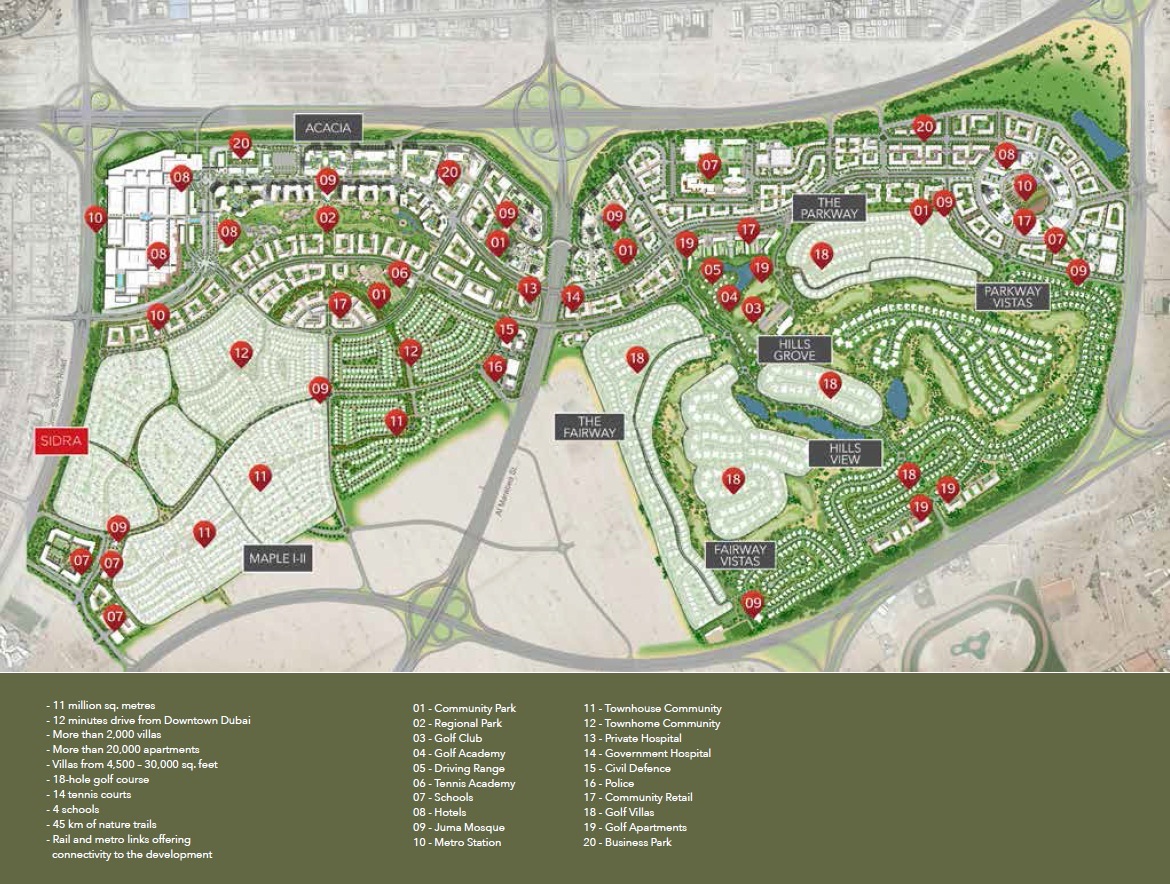 Emaar Sidra – Floor Plans

Payment Plan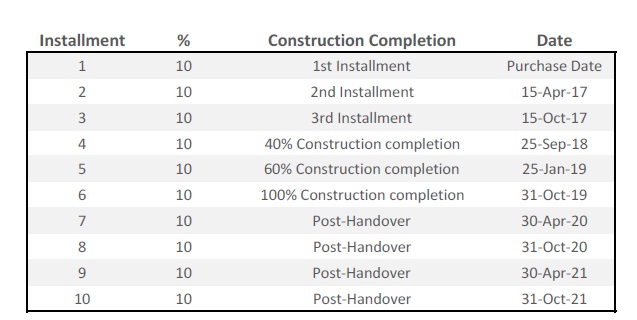 Limited Inventory – BOOK NOW