AZIZI FEIROUZ DUBAI
Azizi Feirouz Dubai : Feirouz (Arabic for turquoise) is like its name, a real gem. Feirouz is an ideal homes for families who want to make the most of Al Furjan and the multiple amenities of the South Village. Like a prized gem , Feirouz is one of the prized Gems of the AZIZI Investments keeping in mind only the best of lifestyles for their owners and residents. Simple aesthetics , minimalist design and generous landscape areas give this mid-sized building a homey  feel. A selection of One, Two and Three bedroom apartments. with walk in balconies in each apartment .In addition, The Two and Three bedrooms apartments come with a maids room. Each Apartment comes with allocated parking spaces depending on the size of the Apartment. All in all, a well thought of residential building to call your next home.
Location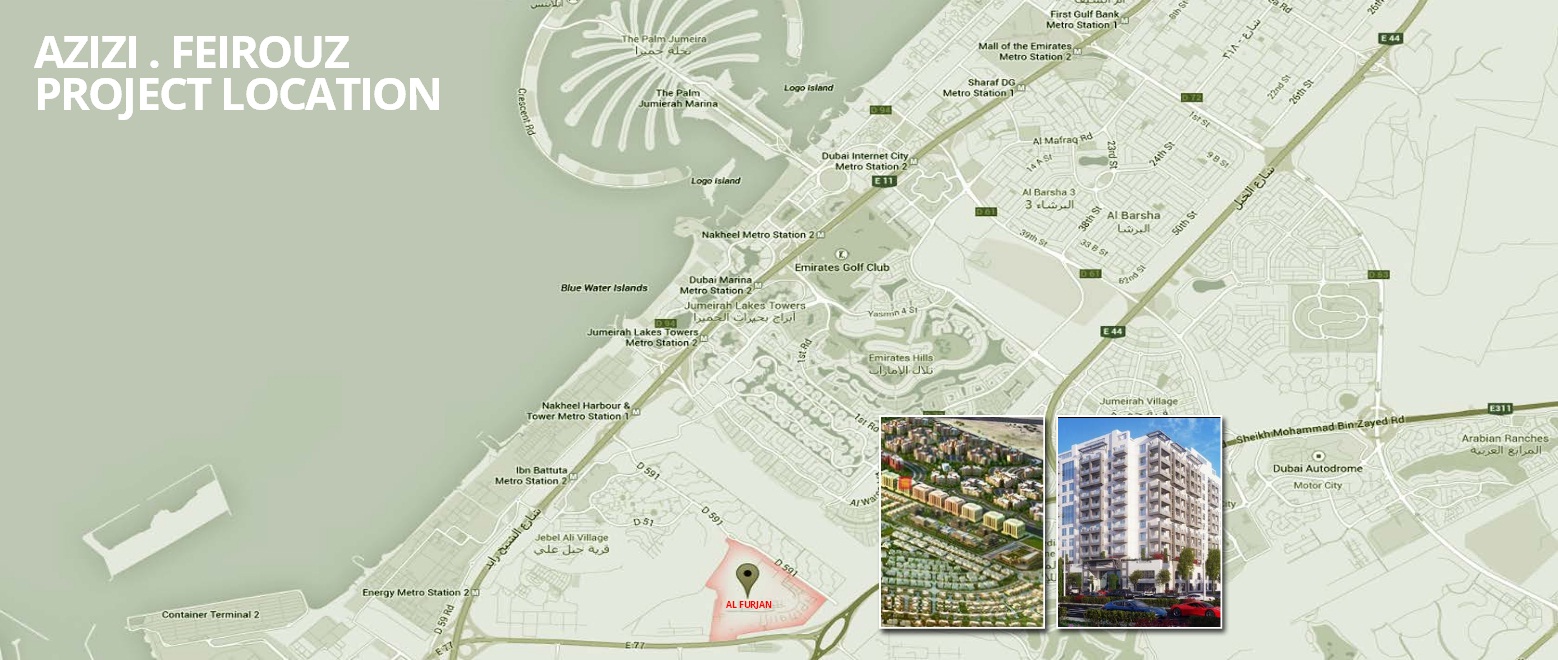 Al Furjan is a residential property development near Jebel Ali in the UAE. Nakheel is the master developer of this project. The Al Furjan development will comprise four specific villages: North, South, East and West, that will share the same streetscape designs, network of pathways and access to amenities. Each village will have its own distinct characteristics that compliment the other and create a balanced variety of experiences. The project once finished will include 4,000 Houses, Apartments, Hotels and Commercial properties and mixed use plots. Covering a massive area of 5.6 million square meters, the project was projected to cost US$ 1.5 billion.
According to recent reports, Nakheel have completed developed almost 860 of the beautifully designed and appointed villas at the Al Furjan residential community. Altogether it contains 860 Residential property units. Half of these are terraced houses and the remainder are spacious three, five and six bedroom villas. The Al Furjan properties have been crafted to satisfy every modern need and practical comforts. By offering a large number of home types and floor plans. Al Furjan meets the needs of small and large families, delivering customized homes. The properties are built in small clusters connected by a series of walkways and parks. All homes have a garden with low level fencing, bringing an air of openness and a sense of communal outdoor living to the Al Furjan community.
When you're in the mood for a night out, the best of Dubai is just around the corner from your neighborhood. exciting restaurants, live entertainments, movies and more. If you're in the mood for outdoor fun, several parks, the Jumierah Beach, Jogging paths and all the outdoor fun are just minutes away. Of course, quality schools are just around the corner, essential services and all your favorite stores will all be nearby as well. And, with ever expanding Dubai Metro and Dubai Road networks, your travel options are endless.
Sitemap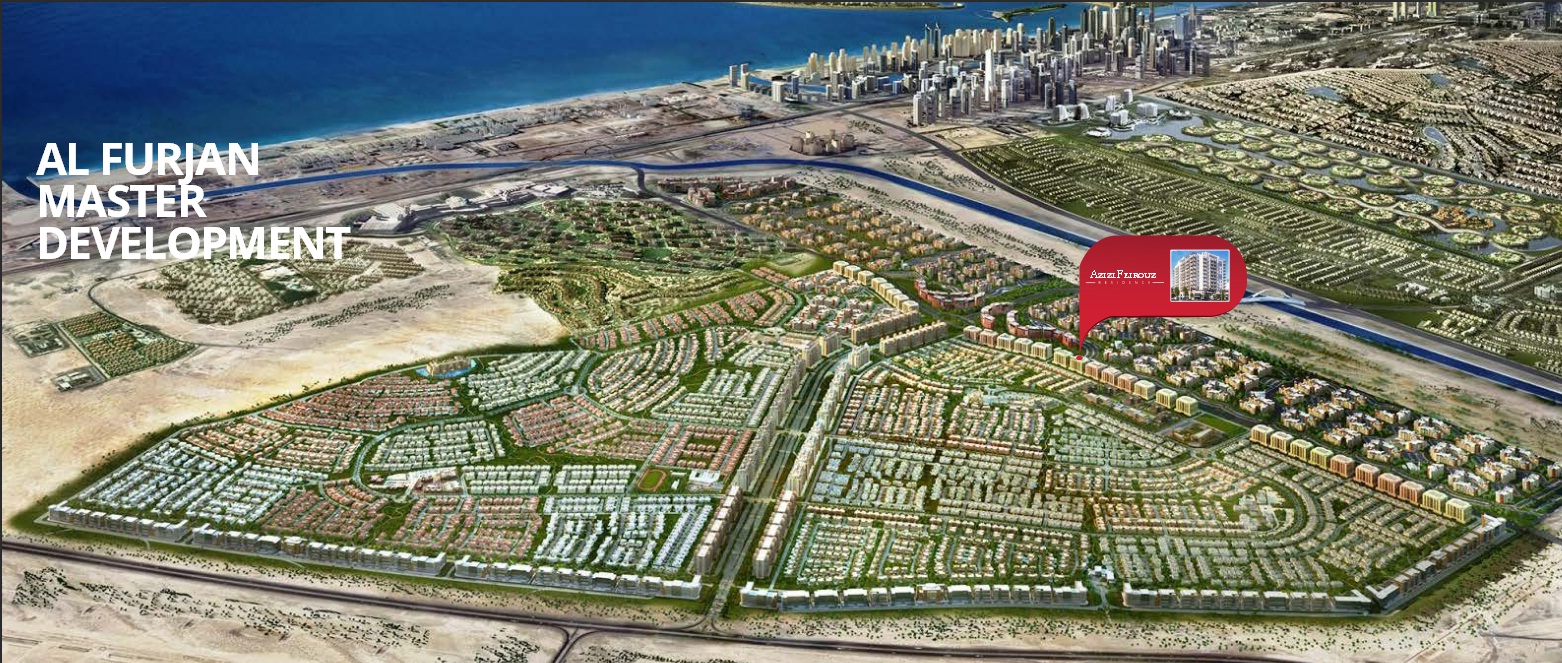 Floor Plans
 Unit Plans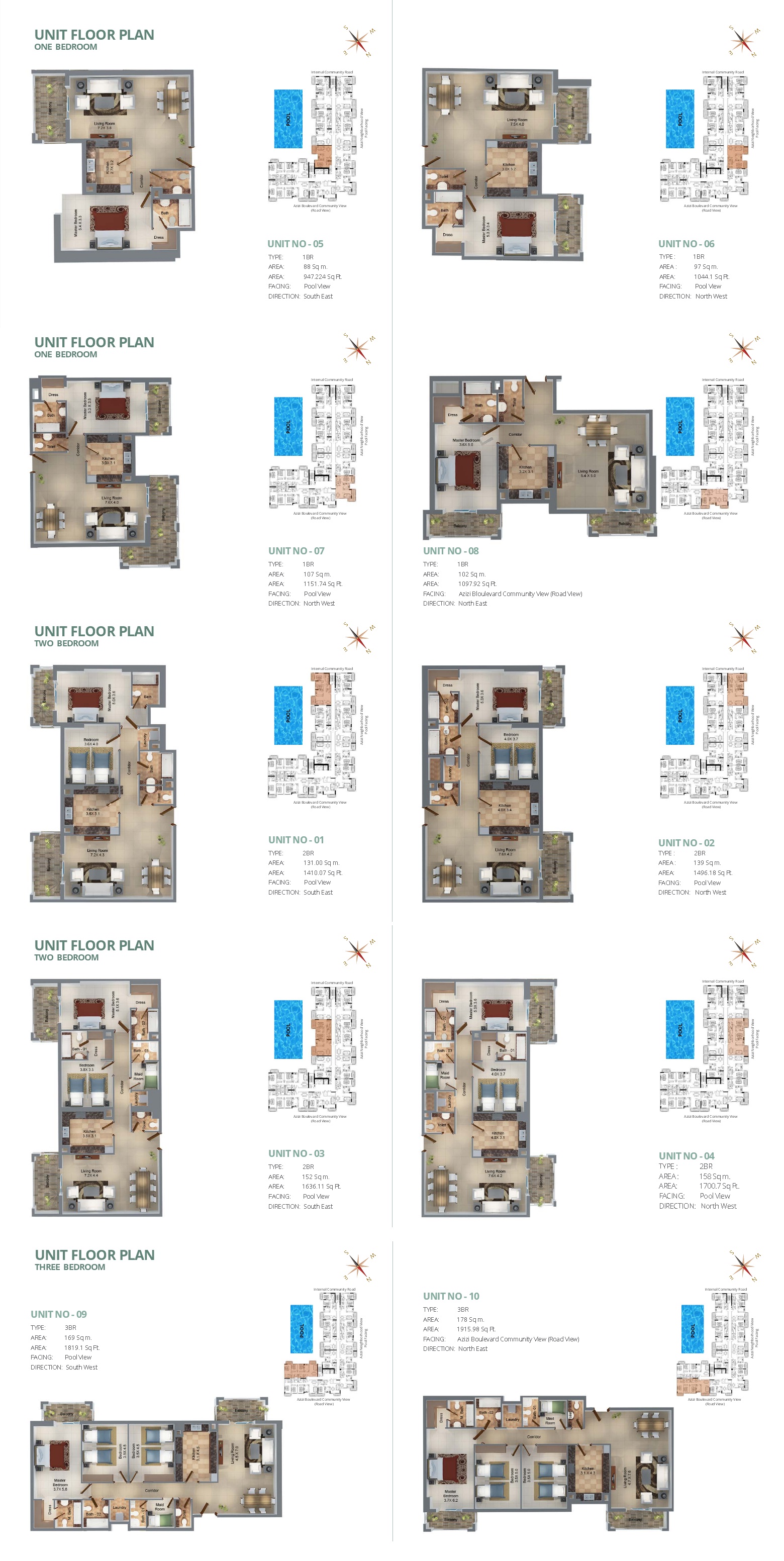 When it comes to selecting the perfect home, one size doesn't fit all, so we offer a variety of floor plans. With 1, 2 and 3 bedroom apartments starting from 950 sqft , all the way to 1800 sq ft in a variety of layouts. we know you will be delighted with their space. Feirouz is the place you'll love to call your home. The perfect floor plan for your needs is only the beginning. We believe that apartment living is about convenience. No gardeners, no maintaince people, no swimming pool clean up guys. You're free to spend your spare time however you please because we take care of that completely so that you can Wind down from a long week in your spacious home. We believe that convenience shouldn't be sacrificed, so we've packed all our homes with the sort of features you would have selected for yourself.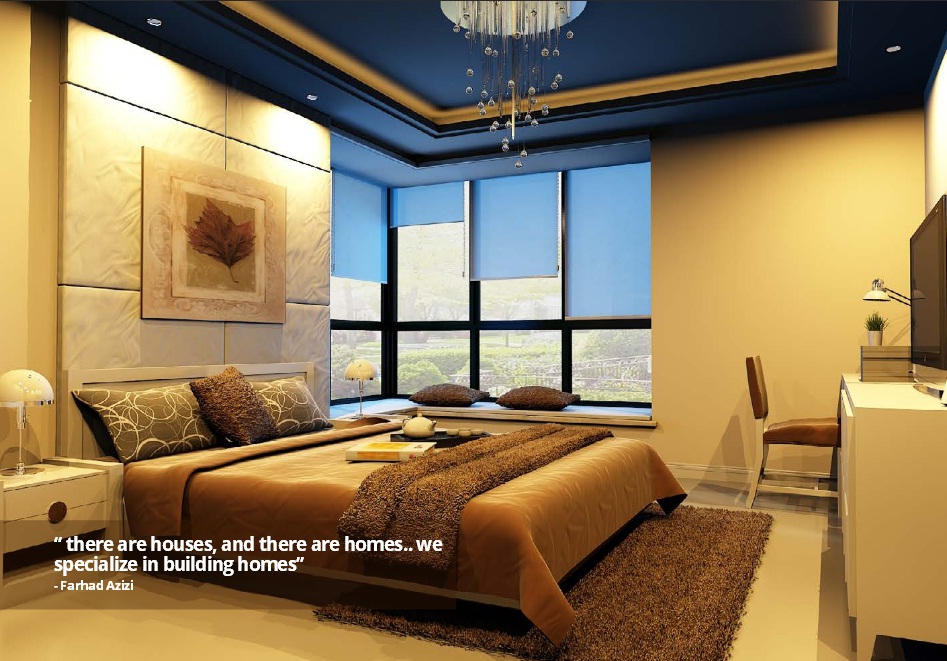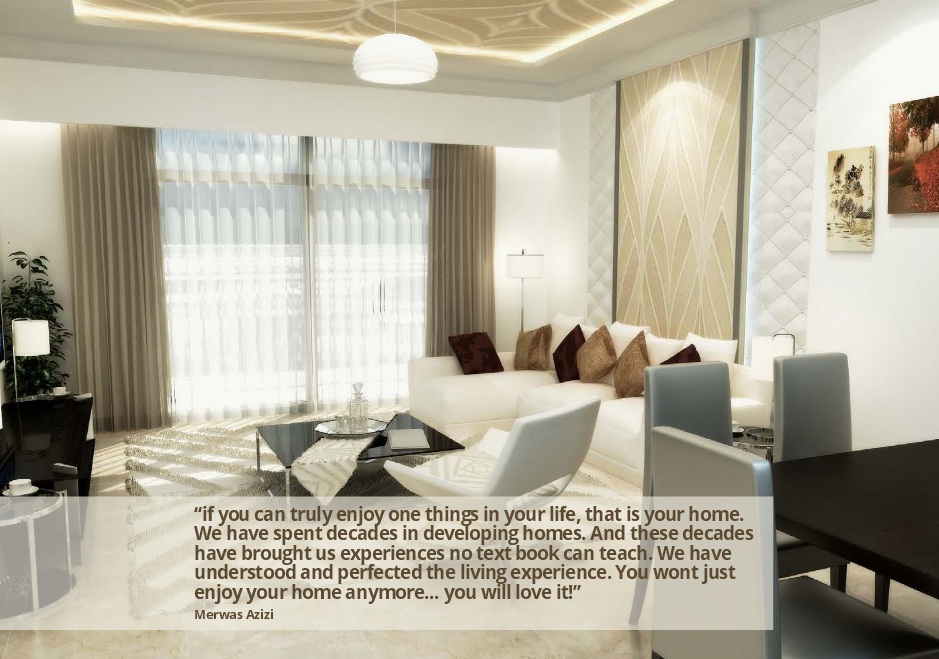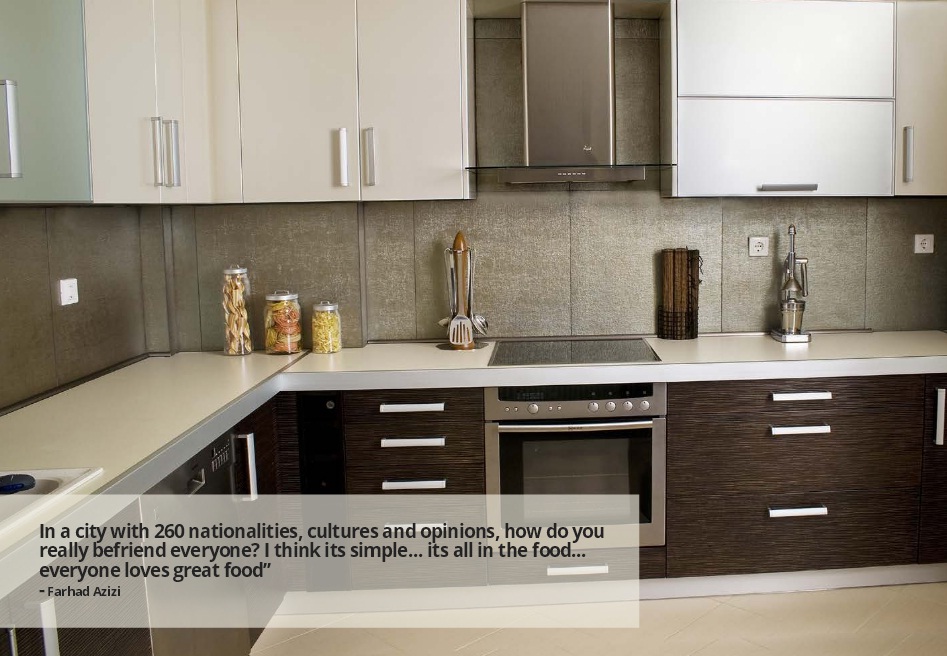 Amenities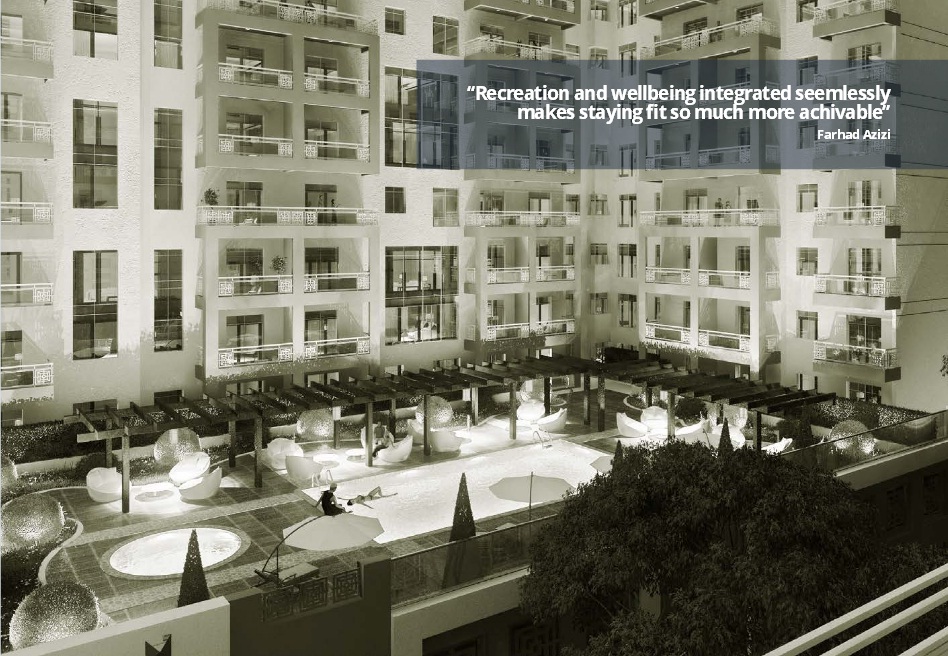 Feriouz redefines the personal residence experience, combining intimacy, comfort and exclusivity. The Dubai Marina skyline of glistening steel skyscrapers in the foreground and the lush green verdure, the blue seas and the open skies of thePalm Jumeirah ahead – allowing residents to experience a rarely seen side of Dubai. Ample of open space with nearby lush Parks and gardens provided by the Al Furjan Development which allows for a truly unique family home. Uniquely tiled encrusted pool offers a dramatic ambiance of play and relaxation. Designated and sufficient parking for residents and Ample of Parking space for the visitors. Residents can enjoy Relaxing evening & weekends by the pool and enjoy the little extras of life with some indulgence in the Jacuzzi, spa & sauna or even some energy time at the Gym.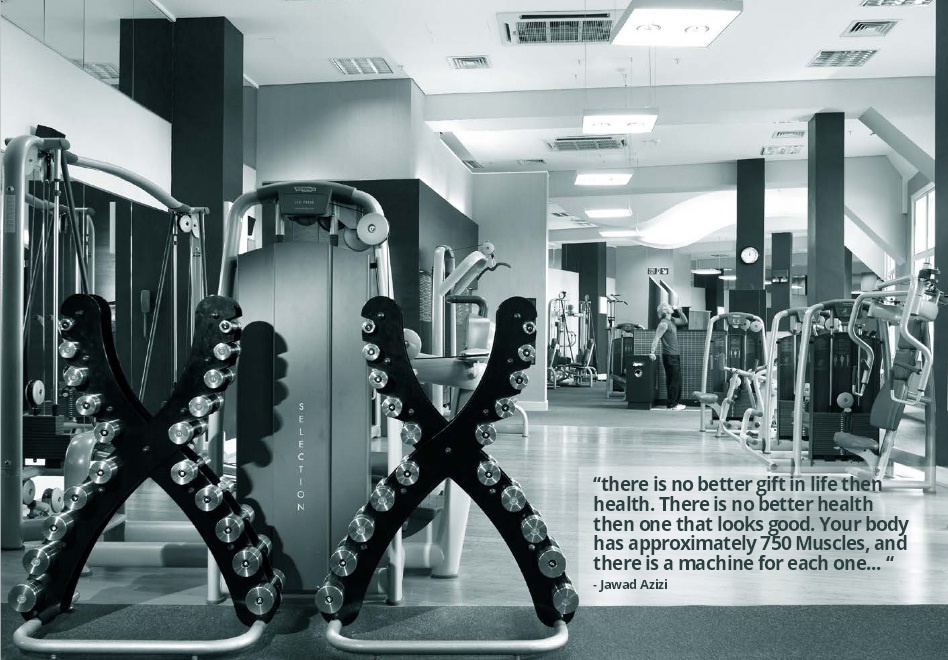 Facilities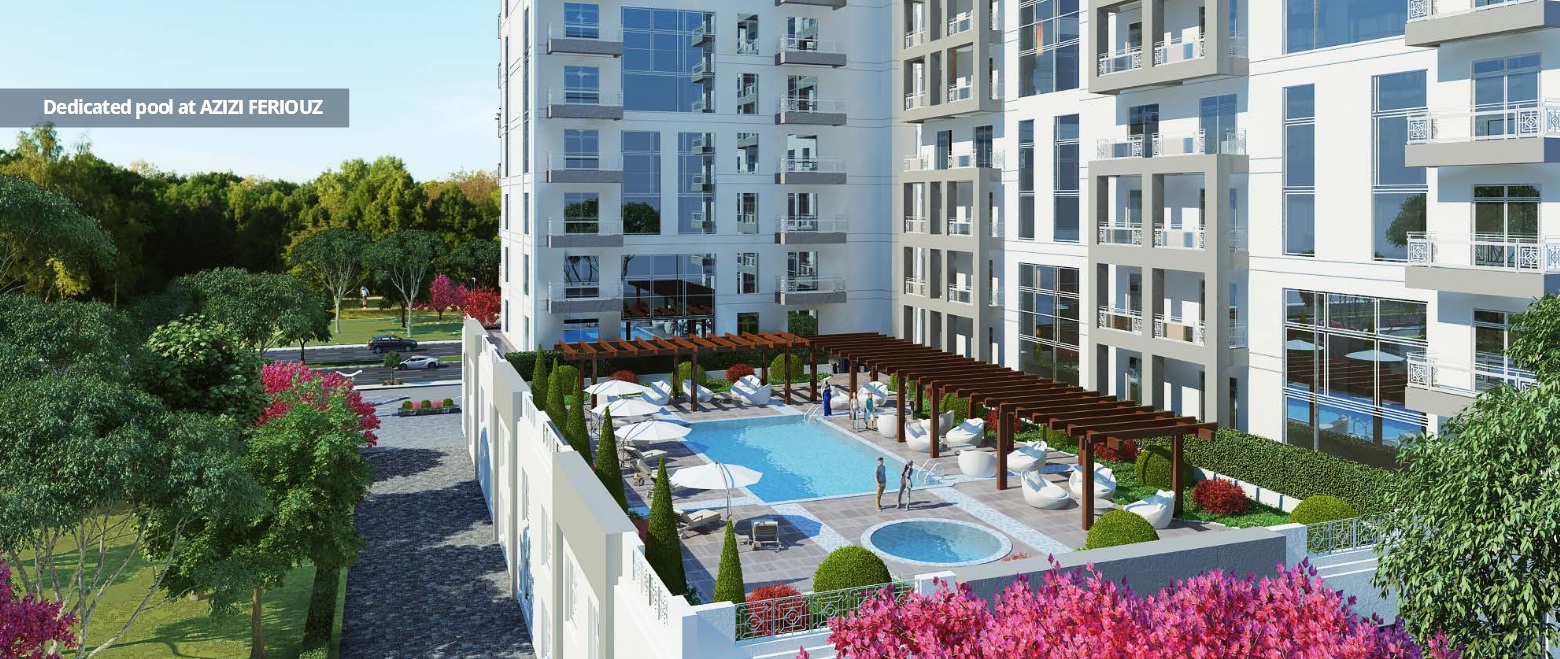 Our Swimming pool and the other the little extra indulgences in life will keep you rejuvenated and relaxed. However, a state of the art gym was a crucial part of initial plan. Besides the obvious that a Gym, sauna , Jacuzzi and spa are standard offerings these days. Having a state of the Art Gym close by has become an imperative part of our life styles. Everyone is looking to get younger, be fitter and live healthier. And there is nothing more that we want from you then to be able to exercise your wellbeing, conveniently.
Availability, Prices and Payment Plan
Contact us for Exclusive Offers and Confirmed Bookings