AZIZI AURA DUBAI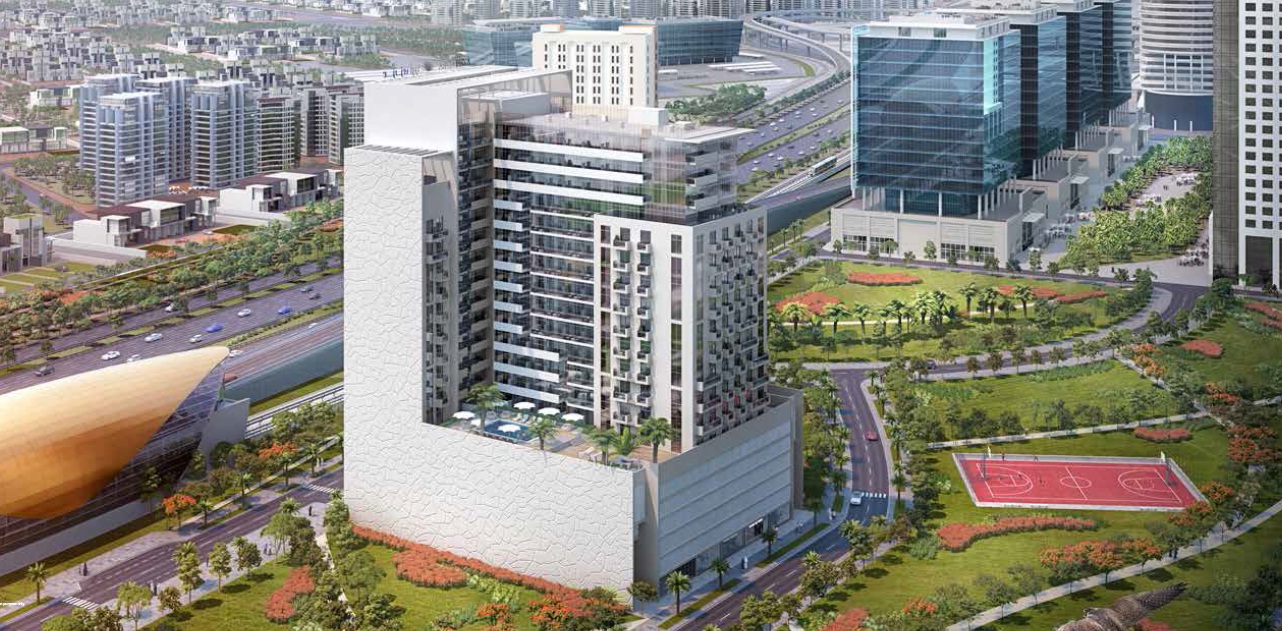 Azizi Aura Dubai – As one of the most comprehensive developments in Jebel Ali, Aura rises up 17 floors and is home to 346 elegant residential units. The apartments of the complex vary in size and shape with 191 studios, 124 one-bedroom flats and 23 two-bedroom units making up the count.
Aura's residential units combine the best Dubai has to offer. The apartments are modern and adorned in symmetry, each one overlooking the breathtaking Dubai scenery that makes the city one of the world's greatest. With masterful finishing and beautifully intricate designs, Aura combines elegance with timelessness to offer the Utmost comfort and luxury. The units are all elegantly decorated with marble flooring, ample counter space and mesmerizing wall and ceiling detail.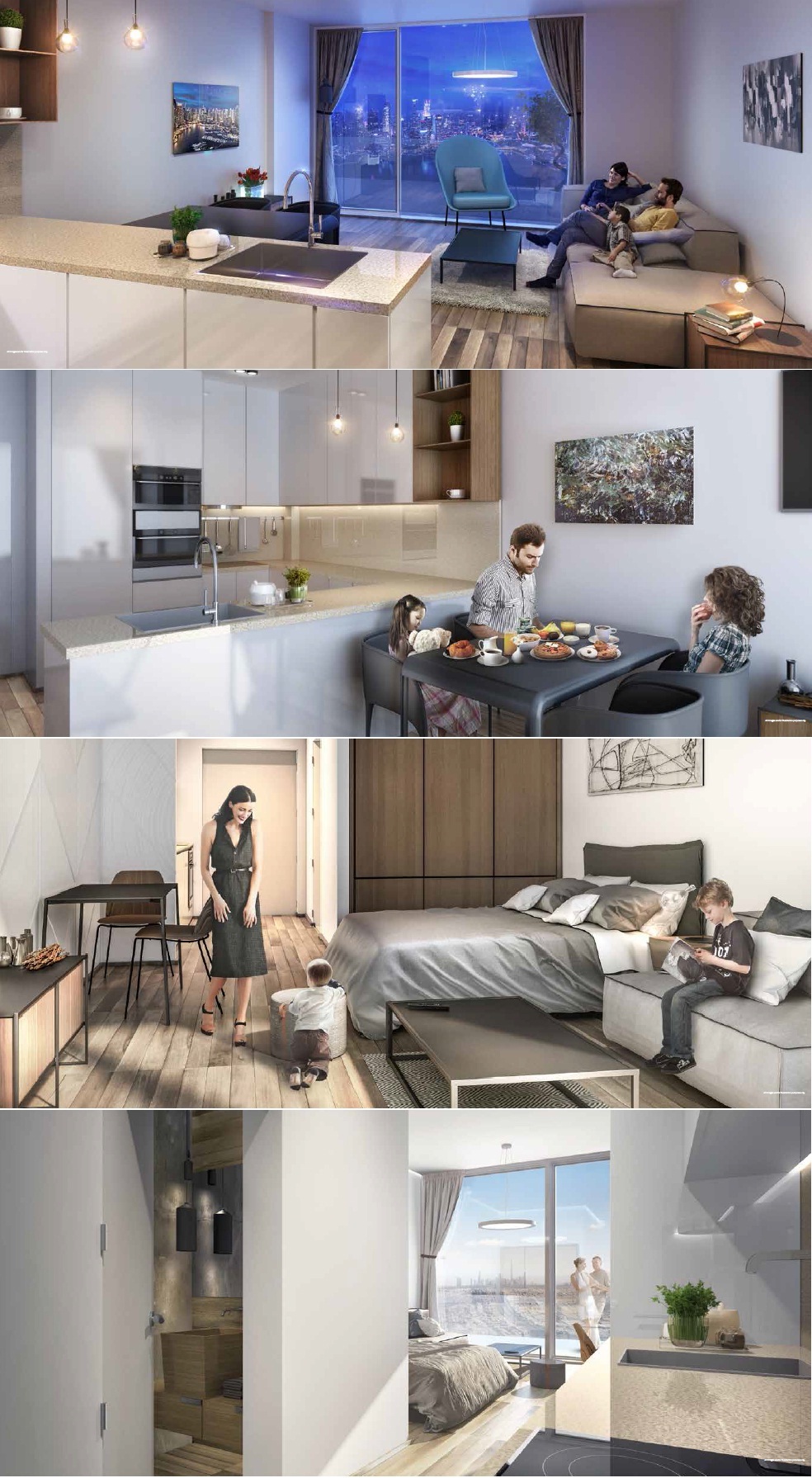 Providing comfort in a beautifully-designed package, Aura's apartments are paneled with ceiling-to-floor windows that bask each and every residential unit in the warm hues of Dubai, offering breathtaking views and refined spaces.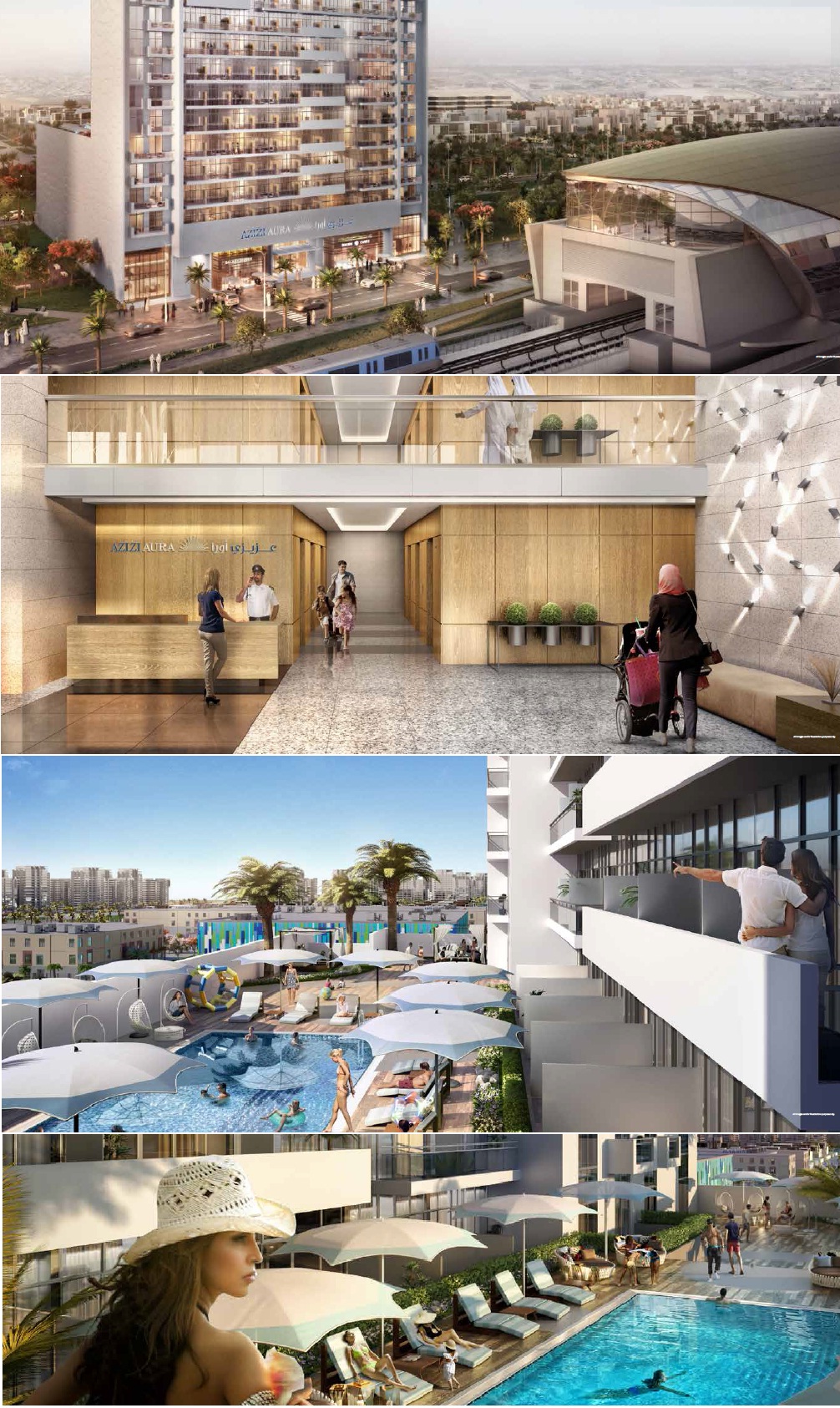 Amenities: In an effort to suit the different lifestyles of Dubai, Aura combines health, wellness and recreation in the most aesthetically pleasing environments. Designed with ample lighting and spacious areas, the development offers access to a fully-equipped gym, spa, health club, a podium-level café and restaurant as well as 16,000 sq ft of upscale retail space. Additionally, Aura provides around-the-clock reception, concierge, valet parking service and a large parking area.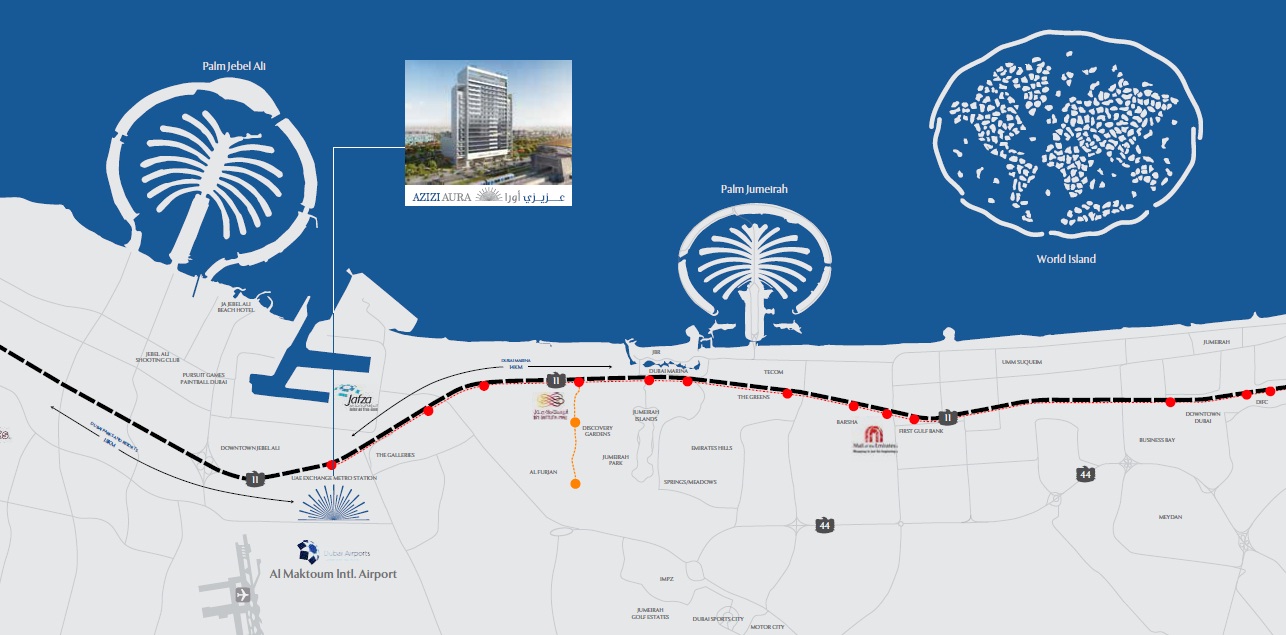 Location: Located in the suburbs of Dubai near lush maritime lands, Aura is within close distance to Abu Dhabi. The Complex is situated opposite the Jebel Ali Metro station and is in the vicinity of JAFZA. Aura residents will have both convenience and security. In close proximity to Dubai Marina, Aura offers easy access to Sheikh
Zayed Road and Mohammad Bin Zayed Road. The central location ensures easy and smooth access to and from the development, while allowing residents and tenants the luxury of enjoying breathtaking views with recreational facilities and entertainment venues nearby.
Jebel Ali: Thrumming with energy and pulsating with life, Jebel Ali is becoming one of Dubai's leading residential and professional destinations. Connected to the rest of the UAE by land and sea, Jebel Ali offers direct access to major highways, a bustling seaport and Dubai's Metro Line. Strengthened by its suburban location, Jebel Ali is a short drive from Abu Dhabi and is within proximity of the new Al Maktoum Airport.
Factsheet with Floor Plans
Unit Plans
About the developer: Azizi Group was established in 1989. With a superb track record of global real estate development, the company's core strength comes from our dedicated employees, management capabilities, and successful planning and design. With an annual turnover exceeding USD 1.5 billion, Azizi Group has diversified operations in banking, oil & gas, tourism, hospitality and real estate across key international markets. The group's net worth stands in excess of USD 11 billion
Azizi Developments, the real estate investment arm of Azizi Group, is one of the UAE's most financially sound developers.
In Dubai, the group has invested over USD 1 billion in Al Furjan – one of the city's most rewarding and upcoming areas in south Dubai. Azizi Developments is also developing exciting projects on the iconic Palm Jumeirah Island and in Dubai Healthcare City. With an extensive network and relationship with strategic partners, Azizi Developments consistently locates properties in prime investment areas with significant potential, in order to increase the value for our customers. With strong investment capital, the group always focuses on quality and timely project delivery. All projects are planned and executed by experienced professionals and make use of high quality construction materials and collaborative interior decorators to ensure that projects deliver returns in the long-term.
Call or Whatsapp Us at +971529578280 for Exclusive Offers & Confirmed Bookings